Last fact-checked: 17 February 2021
Check out our dentists in Georgia if you're looking for affordability, great quality and the chance to explore somewhere a little different for your next getaway.
With Dental Departures, you can take advantage of our Best Price Guarantee, as well as our team's decade worth of experience in partnering with the best dentists around the world.
Georgia – In Brief
A former Soviet republic sitting at the crossroads of Europe and Asia, Georgia is bounded to the north and northeast by Russia; by Azerbaijan to the east and southeast; by Turkey and Armenia to the south and by the Black Sea to the west.
Once a powerful kingdom that reached its zenith during medieval times, Georgia was subsequently dominated by the Turkish and Persian Empires before it was annexed by the Russian Empire in the 19th century. It became a constituent republic in 1936 until the collapse of the Soviet Union when it declared sovereignty, followed by independence in 1991. Despite a period of political and civil unrest in the 1990s, Georgia is making its way as a free, independent country and is one of the most-visited countries in the region by foreign travellers.
Diverse landscapes—including the Caucasus mountains, Black Sea beaches, the ancient wine-growing region, medieval fortresses, caves, waterfalls and canyons—offer a variety of attractions across the country outside of its undoubtedly unique cities, which include:
● Tbilisi, the capital—a meandering maze of cobbled streets surrounded by hills and mountains;
● Batumi--a modern port city and resort on the Black Sea, and
● Chiatura—an old mining town crisscrossed by a network of soviet-era cable cars taking workers to and from the mines.
Rich with history, astonishing architecture and dramatic landscapes, Georgia doesn't disappoint. Hospitable natives, exceptional food and wine (which is one of the primary reasons international visitors are hot-footing here) and wonderful landscapes for hiking are all plus-points that'll only help its stock rise further as a must-visit tourist spot.
Now is a great time for anyone to come, and if you are planning on combining your trip with some low-cost dental care, you can rely on Dental Departures' help when it comes to finding a dentist you can trust.
Why Choose Georgia for Dental Care?
Committed to delivering high-quality, inexpensive dental care to international patients, Georgia is proving to be one of the top destinations for great savings on a range of treatments. Its rapidly-developing healthcare service offers world-class facilities—and all of the clinics we partner adhere to internationally-recognised standards on hygiene and safety.
In common with other European countries, Georgia's dental education programme lasts for five years. After successful completion, undergraduates are then permitted to practice general dentistry. However, further training is required for dentists wishing to specialise in areas such as implantology, oral surgery and other disciplines.
Private dental clinics are modern and equipped with the latest diagnostic and therapeutic technologies, including 3D/CT Scanning and CAD/CAM to provide accurate diagnoses and quicker treatment outcomes. International patients can expect the same high standards in Georgia as at home—just for much lower prices. This is because the cost of living is cheaper in Georgia, not because the services are in any way inferior.
Dental tourism is becoming commonplace as even those who don't need that "big-ticket procedure' are finding they can obtain reliable, everyday dental care abroad for less money than a private dentist at home charges. For UK patients where NHS dentistry is facing a crisis, combining dental care with a holiday is becoming more of a necessity to keep dental health on track.
From simple dental check-ups and preventive dental treatments to more complex aesthetic dentistry procedures, you find get exactly what you need for a fair price in Georgia.
How Much Do Dental Treatments Cost in Georgia?
The average prices of popular dental treatments in Georgia compared to your home country are outlined in the table below:
| | | | | | |
| --- | --- | --- | --- | --- | --- |
| | UK Price (£) | Georgia Price (£) | Eire Price (€) | Georgia Price (€) | |
| All-on-4® treatment concept | 16,000 | 8,500 | 19,000 | 10,000 | 46% |
| Crowns | 1,200 | 330 | 1,500 | 390 | 72% |
| Fillings | 150 | 68 | 180 | 80 | 54% |
| Implants | 3,000 | 714 | 3,600 | 840 | 76% |
| Veneers | 1,000 | 270 | 1,180 | 320 | 73% |
| Dentures | 1,400 | 274 | 1,700 | 325 | 80% |
| Root Canal | 1,000 | 190 | 1,250 | 200 | 81% |
| Whitening | 400 | 144 | 450 | 170 | 64% |
(Note: the prices above are approximate. Please check our current prices for your selected clinic for estimated costs of treatment).
Where to Stay in Georgia?
Most people head to Tbilisi, Georgia's capital, and we have partnered with a number of excellent-quality dental clinics in the city where you can book in for your dental care. Georgia also has other great locations to visit, including the seaside city of Batumi.
As far as accommodation options are concerned, you'll find a huge variety, ranging from globally-recognised chain hotels to chic boutique hotels and cosy guesthouses. Prices can be exceptionally low compared to prices at home.
Will I Be Safe When Visiting Georgia?
Georgia is one of the safest countries in the world to visit—ranked as the 4th safest country in the world in 2020 by the International Crime Index. However, the same caveats do apply wherever you go in the world. Keep your bags close by in busy, tourist areas where the unwitting can become easy targets for petty thieves. Georgia is not as affluent as many western countries, so do try to avoid wearing expensive jewellery or flaunting large amounts of cash on the street.
Be careful when driving, especially in the mountains when the weather conditions can change quickly. Safety standards are not as stringent here as they are at home so, before you engage in any adventure sports or activities, do check online reviews regarding safety; if in doubt, miss it out.
Why Should I Book an Appointment with Dental Departures for Treatment in Georgia?
We have a decade of experience in dental tourism, helping over 100,000 patients book appointments for great-value, trustworthy dental care overseas.
You'll never pay more than you have to with Dental Departures' Best Price Guarantee.
All of the facilities listed with Dental Departures have been pre-screened. Our checks include:
● Searching criminal/legal records
● Corroborating dentist qualifications
● Affirming professional memberships
● Visiting clinics personally
● Gathering and publishing real patient reviews for you to read
Check out some of the popular dental clinics in Georgia on our site, with our listings including updated prices, location maps, clinic photos and more:
What Happens if Something Goes Wrong? Is My Dental Care Guaranteed?
Although the vast majority of dental procedures are carried out without any untoward incident, by their very nature, no medical or dental procedure can ever be guaranteed completely—simply because our bodies all interact differently to stimuli and situations. One way of ensuring you get the best results possible is by choosing a reliable dental clinic that you can fully trust. This is why booking through Dental Departures helps, as we've already carried out our own background checks, but also because all of our clinics offer guarantees and warranties.
Thus, if you have a problem with your dental care, you can get it fixed for free.
If you are going to have major dental work, we do advise you to consider taking out low-cost medical complications insurance, which will pay your travel and accommodation expenses should you need to go back to your dentist in Georgia for any reason.
What Language Do the Dentists in Georgia Speak?
The official language of Georgia is Georgian. It is a Kartvelian language with its own alphabet and writing system, called Georgian Script. It has no resemblance at all to the western Roman/Latin alphabet commonplace across Europe, the Americas and Australasia; in other words, you're not going to be expected to understand it!
While English is not widely spoken across Georgia, particularly by the older generation, the younger generation tend to speak English well, especially in the larger cities, such as Tbilisi. Our dentists do speak English as many of them have trained abroad in English-speaking countries, so there is no need to worry you won't be able to explain your problems.
What Payment Methods Are Accepted by Georgia's Dental Clinics?
Georgia's currency is the Georgian Lari (GEL). The most popular exchange rates are GEL to USD, then Euros, Turkish Lira, Pound Sterling and Russian Rubles. Our dental clinics accept cash, as well as debit and credit Visa/Mastercard, traveller cheques and bank transfers. You can check which payment method each clinic accepts on its listing on the Dental Departures' site.
When Is the Best Time to Visit Georgia?
Our dentists are open all year round (save for public holidays), so you can visit at any time that's convenient for you.
Weather-wise, it can be humid and hot during the midsummer months in Georgia, particularly in the lowlands around Tbilisi. May, June and September are good times to visit—outside of the summer heat and avoiding the winter freeze.
What Else is There to See and Do in Georgia?
Tbilisi:
A visit to the capital, Tbilisi, is simply a must. The country's complicated history is reflected in the Old Town's architecture, which encompasses opulent art nouveau and brutal Soviet Modernist, as well as centuries-old fortifications and Eastern Orthodox churches. Meandering cobbled streets take you to steamy bathhouses, hip hotels and trendy cafes while a vibrant creativity has spawned a bohemian art scene, buzzing nightlife and great dining experiences.
This East-meets-West city is a hotchpotch of styles, but all the better for it. Even shoppers can get a taste of different shopping experiences. Head for Tbilisi's main thoroughfare for big-name fashion, or hit the Flea Market on Dry Bridge for everything from Lenin busts to Dean Martin albums.
The 4th-century fortress and Kartis Deda, the iconic Mother of Georgia statue, the Bridge of Peace, Mtatsminda Park and the National Botanical Garden of Georgia are just a small selection of Tbilisi's many attractions.
Batumi:
Known as the 'Pearl of the Black Sea', Batumi is situated in one of the most picturesque regions of Georgia. A lush, green landscape, sulfuric hot springs and stone beaches welcome you to a laid-back seaside town where you can eat, drink and be merry amid good company. The locals are friendly, and while it is busy in the summer months, mass tourism hasn't made it here yet—although it's only going to be a matter of time before the rest of the world discovers Batumi's many charms.
Batumi used to be known as "Colchis" and legend has it that Jason and the Argonauts once sailed here to steal the Golden Fleece. Its architecture underlines a rich heritage with a Roman Fortress at Gonio—15km out of town, as well as an Ottoman mosque and Gothic cathedral. The old town's 19th-century buildings have been renovated and stand proudly with modern Batumi's Boulevard with its Ferris Wheel, Alphabet Tower, fountains, eateries and hotels.
Enjoy a spa, take a Riviera cruise, walk the botanical gardens or take a cable car to the Monastery atop the hill overlooking the city where you'll also be treated to some fantastic panoramic views.
Other spectacular sights in Georgia include:
The Vardzia cave monastery near Aspindza. Built in the 12th century, this underground monastery was completely hidden until an earthquake exposed it;
Uplistsikhe 'Lord's Fortress', which is a town hewn into the rocks that was founded around 1,000 BC and inhabited until the 13th Century.
The 40-metre high Katskhi Pillar limestone monolith, which has a church on top!
All in all, Georgia is a fantastic country to visit if you fancy something a little different—and there are plenty of attractions to keep you busy outside of your trips to the dentist.
Getting to Georgia
Direct flights to Georgia are available from around Britain; however, as these can be in short supply, you can always take a stopover in Europe en route at, for example, Amsterdam, Madrid, Kyiv, Milan, Istanbul, Munich or other enticing cities.
Getting Around Georgia
Cheap, domestic flights and rail services are available for getting around the country in between cities. Urban travel can be done via bus, underground train or even cable-car in some parts. You can also flag down taxis, but do remember to negotiate your fare in advance.
Poor road conditions in rural areas means driving in Georgia is not exactly a fun experience; plus, knowing where to buy fuel outside of Tbilisi requires expert local knowledge… or a very good online map.
Visa Requirements in Georgia
Nationals of the UK, Ireland, the US, Canada, Australia and New Zealand can visit Georgia visa-free for stays up to 360 days.
Distance from Country Capital (Tbilisi) to Other Domestic Tourist Destinations:
● Uplistsikhe, 61 miles (99 km)
● Katskhi Pillar, 122 miles (197 km)
● Vardzia Cave Monastery, 146 miles (236 km)
● Batumi, 233 miles (375 km)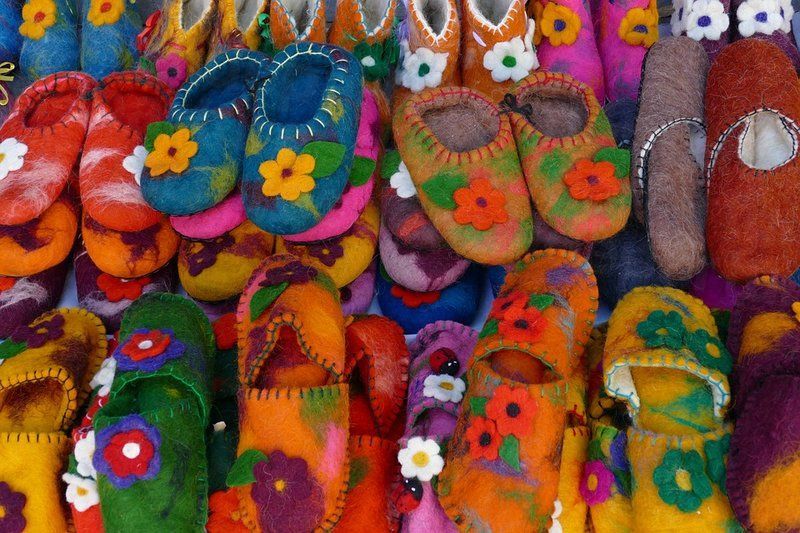 How Can I Book My Dental Appointment in Georgia?
Book an appointment online with one of Dental Departure's dentists in Georgia and look forward to savings of 70%. Plus, you can cancel or change the date of your appointment at any time, free of charge.
Alternatively, connect with our Customer Care Team who can provide you with a free, no-obligation quote, or give you the lowdown about other services like finance, hotel bookings and insurance.
Sources:
Lang, David M et al. Georgia. Encyclopaedia Britannica. Website accessed: 17 February 2021. https://www.britannica.com/place/Georgia
Sandilands, Tracey. CAD/CAM Dentistry: What is it? Colgate. Website accessed: 17 February 2021. https://www.colgate.com/en-us/oral-health/basics/dental-visits/cad-cam-dentistry--what-is-it-
Matthews-King, Alex. More than 1 Million Patients Unable to get NHS Dentist Amid Rising Tooth Decay Crisis. The Independent. 2 February 2019. https://www.independent.co.uk/news/health/nhs-dentist-appointments-tooth-decay-sugar-oral-health-a8759546.html
Dental Check-Ups. NHS. 17 September 2018. https://www.nhs.uk/live-well/healthy-body/dental-check-ups/
Higuera, Valencia. Tooth Cavities. Healthline. 15 November 2017. https://www.healthline.com/health/dental-oral-health-cavities
Cosmetic Treatment. Oral Health Foundation. Website accessed: 17 February 2021. https://www.dentalhealth.org/cosmetic-treatment
Crime Index by Country 2020. Numbeo. Website accessed: 17 February 2021. https://www.numbeo.com/crime/rankings_by_country.jsp
Kamin, Debra. 36 Hours in Tbilisi. New York Times. 7 June 2018. https://www.nytimes.com/2018/06/07/travel/what-to-do-in-tbilisi.html
Schneider, Ashley. A Visit to Batumi—Georgia's Most Charming Seaside Town. Vogue. 8 May 2017. https://www.vogue.com/article/batumi-georgia-travel-guide
Cynthia. 15 Amazing and Unique Places to Visit in Georgia. Journal of Nomads. Website accessed: 17 February 2021. https://www.journalofnomads.com/15-amazing-places-georgia/