Discover a world of affordable dentistry just over the US-Mexico border with our dentists in Coahuila. This diverse state in northeast Mexico has long been a favorite for North Americans, and whether you visit one of its fun, colorful border towns like Ciudad Acuna, or travel to one of its 'Magic Towns', you can make savings of up to 75% on the price you'd pay at home by booking with Dental Departures.
Coahuila is the third largest state in Mexico, and although most of its territory is desert, it is also adorned with forests, lagoons, marshes and mountains, offering a varied scenery that is pleasantly surprising.
Ecotourism and adrenaline-filled recreational activities are popular here – the terrain suitable for all sorts of extreme sports. But Coahuila does offer its visitors diversity, with protected natural areas, vineyards, extraordinary biodiversity and museums containing dinosaur skeletons from millions of years ago.
Wander through sleepy towns with ancient wooden doors as sombrero-wearing residents let the day pass peacefully by, and watch spectacular sunsets that paint the mountains and desert vivid pinks as you enjoy a long, cool drink and some local cuisine.
Coahuila has many attractions, but undoubtedly none more so than its friendly and hospitable people. A chance to relax in convivial company, or to unwind with some high-adventure activities, there's certainly every opportunity for rest and recuperation after your dental treatment here.
Where is Coahuila?
In the northeast of Mexico, it is adjacent to the US state of Texas in the north, and borders Chihuahua and Durango to the west, San Luis Potosi and Zacatecas to the south and Nuevo Leon to the east.
Why visit a dentist in Coahuila?
Convenience:
Coahuila's border with the US State of Texas has made it a convenient place for North Americans to sample Mexican hospitality, and there are a number of places to cross, including the recently re-opened and unmanned crossing at Boquillas in the Big Bend National Park.
Ciudad Acuna is a particularly popular placed to cross, and is touted as the Friendliest Little Border Town in Texas. The distinction of US and Mexico is somewhat blurred here, with Del Rio in Texas being Acuna's sister town, on the other side of the Rio Grande, which forms the international border.
Choice of Dental Treatment:
Mexico's dental care has had a bad rap in the past, but these days many international visitors from the United States and Canada will be surprised to find the facilities here are often much better than what they get at home. Patients who have been visiting dentists in the border towns have known this for some time, and dentists who treat international patients are keen to demonstrate they have the necessary qualifications and skills to deliver good quality care.
You will find no matter what dental care you require, from a filling to dental implants, that the dentists in Mexico are able to provide you with the kind of expertise you would expect from your dentist at home.
Cost:
One of the advantages of crossing the border to Coahuila is the savings you will make on your dental care. Savings of around 75% are normal, which can add up to a substantial sum if you are having a fair amount of work done:
• Average cost of a single dental crown in the US $1,200, in Coahuila around $250
• Average cost of root canal, inc post core and crown in the US $2,200, in Coahuila around $500
• Average cost of dental implant and crown in the US $3,900, in Coahuila $1,250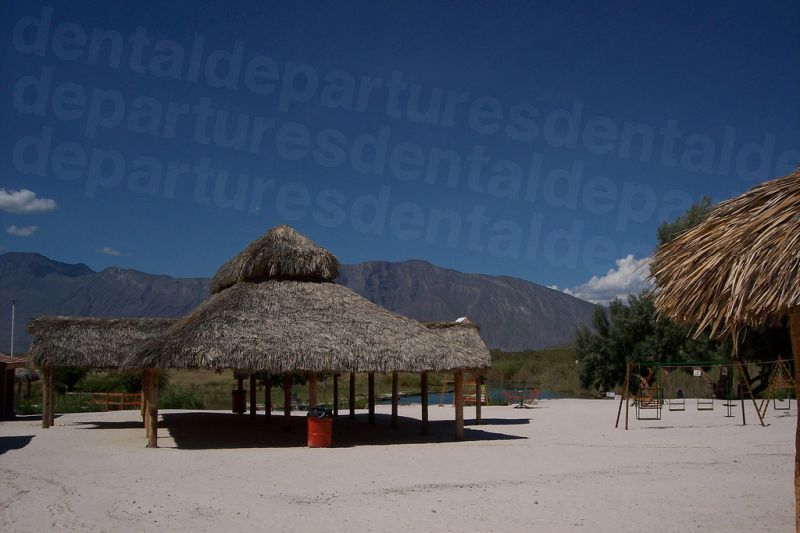 (Image by: Christian Frausto Bernal)
Where to stay?
You can stay over the border on the US side in towns such as Del Rio and walk over to your appointment, although many of our dentists provide pick-up services, if you prefer. However, if you are traveling the state there are all sorts of different accommodations on offer throughout Coahuila, suiting all budgets.
Is it safe?
The narcotic-related gang violence in Mexico is well documented, and Coahuila has had its share of problems. It is symptomatic of today's world that even those places considered safe can be marred by random acts of violence. Traveling does tend to be riskier than staying at home, mainly because you are unaware of local dangers.
Drug-related crime is not aimed at tourists and if you do want to travel in Coahuila there is plenty of evidence out there that the picture is not as bad as it is painted. Avoid unsavory areas (which you would do at home), do not travel between cities in the hours of darkness and be aware of danger spots in some towns and cities such as casinos, sportsbook and other gambling establishments and adult entertainment establishments.
Is the quality of care the same as back home?
Providing you find a good, reliable dentist there is no reason whatsoever why your care in Coahuila won't be as good as the care your dentist at home will provide. Finding a reliable dentist isn't always that easy, which is where Dental Departures have stepped in.
All of our verified dentists have been background checked by us. This includes legal and criminal checks, and we also find out about our dentists' qualifications and specialties. You can see this information for each individual dentist on our website.
You will see that many of our dentists have specialist qualifications in an area of expertise, such as orthodontics, periodontics, endodontics, etc so you can be sure of finding a dentist who is qualified and trained in the particular area of dentistry you require.
We visit all of our verified clinics, taking photos and seeing how things are done. If we are not happy to send our own mother's to a clinic, we don't list them – it's as simple as that. We provide you with photos, virtual tours, and everything else we can think of to give you a true feeling for a clinic – a 'look before you book'.
What happens if something goes wrong? Does my dental care have guarantees or warranties?
All of our dentists offer warranties and guarantees, covering both the procedure and any materials used free-of-charge should something go wrong. Thankfully, this is a very rare occurrence, but sometimes, even with the best of care, things do go wrong.
Unfortunately, no medical or dental procedure can be guaranteed 100%. Bodies are as individual as people and they heal and react to things in different ways. However, if something is wrong, we are here 100% to get it put right, and we will liaise with your dentist on your behalf.
If you are worried about incurring further travel expenses in the eventuality that something is amiss, we have some low-cost insurance policies which will give you complete peace-of-mind that your travel expenses are covered too.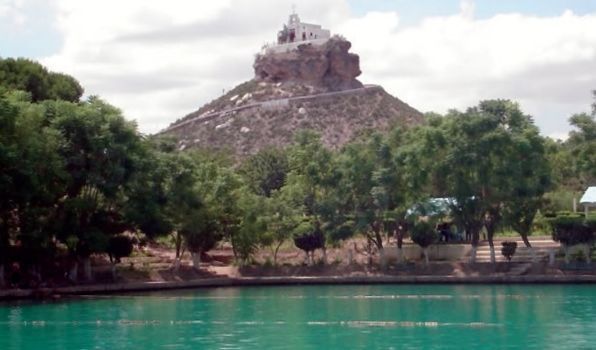 (Image by: Edd1992)
Do I need to speak Spanish?
Our dentists all speak good English so you won't need to speak Spanish. In Coahuila you shouldn't have too many problems finding someone who speaks English.
What payment methods are accepted by most dental offices?
Our clinics in Coahuila accept US cash, as well as a number of other methods which you can find detailed under each individual clinic on our website. Credit cards may be subject to a small processing fee of 3-4%, and other payment types including debit card, traveler and personal checks, as well as bank transfers are often accepted.
Is my US or Canadian Dental Insurance accepted?
Your dentist in Coahuila will not usually be able to bill your insurance company directly, but if your insurance provider allows for 'out-of-network' care you may be able to reclaim your expenses when you return home.
Before you travel make sure to obtain the appropriate documentation from your insurance company to bring with you for your dentist in Coahuila to complete.
When is the best time to visit one of our dentists?
Our dentists are open all year round and so you can visit at any time that is convenient to you.
The state's weather is generally arid and hot, but on higher ground in the winter it can be cold with snowfall.
Is the region handicapped accessible?
A lot of Coahuila's terrain is not likely to be wheelchair-friendly, with towns and cities variable. Getting around may be difficult with uneven and broken sidewalks not out of the ordinary.
Most of our dentists have disabled access and many provide transport to and from hotels, and from the border crossing for those located in the border towns. If you want help finding a dentist we will always be able to find someone to accommodate you, so just ask.
What is the downside? What should I know about visiting?
Apart from those already mentioned, Coahuila's people are friendly and accommodating and you will be made to feel most welcome.
Dental patients should be aware that sedation dentistry, unlike in the US and Canada, is not administered as standard in Mexico. Local anesthesia is generally used. If this is going to be a problem, most of our dentists will be able to arrange for an anesthesiologist to administer sedation dentistry, but this will have to be arranged in advanced and will incur an additional fee of between $400 and $600.
You will also need to arrange any anxiety medication, such as Valium, in advance too. Please ask us.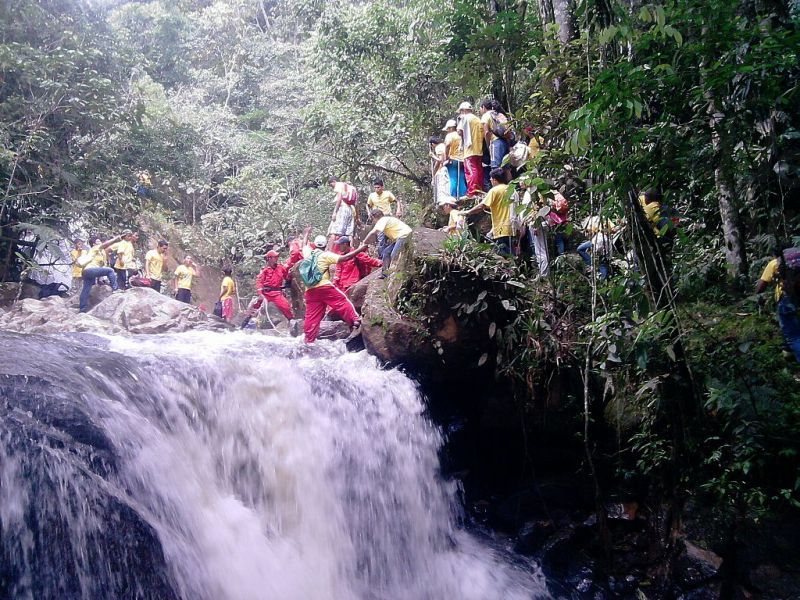 (Image by: Black231179)
What else is there in Coahuila?
Worth visiting are the magic towns of Cuatro Ciegnas and Parras de la Fuente. Parras de la Fuente 'Grapevines of the Fountain' is located in the oldest wine-making region in the Americas. This oasis in the middle of the desert provides historical architecture, flavorsome local cuisine and warm people – where better than to enjoy its wonderful wines?
Nestled in a valley under the blazing sun, Cuatro Cienegas is also located in the state's desert region. It is Spanish, meaning 'four marshes' and was chosen because of the natural springs in the vicinity that have created extensive wetlands and lakes.
A few minutes from the town is the Protected Natural Area, and a walk of several hundred meters brings you to a curtain of reeds which hides the extraordinary Poza Azul 'Blue Pond'. Up to 5 meters deep and crystal clear, the water has a high concentration of mineral producing its Caribbean colors. The water is part of a system of underground caverns, making this desert landscape unique – more than 400 ponds like this are scattered throughout the white sand dunes. Teeming with tilapia fish, El Mojarral, an emerald green pond is a natural aquarium, and there are more than 60 unique animal species in the area, with more than 800 plants.
Extreme sports enthusiasts will find Saltillo (the state Capital) the place to head to for the start of adventures in the surrounding area, including the San Lorenzo Canyon, just 5 kms out of the city. A little further away is the Natural Park of the Arteaga Sierra, and climbing, rappel, mountaineering, mountain-biking and ski-ing are just some of the activities on offer.
Getting there
Flying in:
There are international airports at Saltillo and Torreon in Coahuila and at Monterrey, Nuevo Leon.
Driving:
Many people drive to the border, especially at Del Rio/Acuna and walk over.
Mexican Car Insurance
Remember if you drive into Mexico to obtain third party insurance, which you will have to arrange separately to your US car insurance.
Distance to Saltillo (State Capital) from other areas:
• Saltillo International Airport, Saltillo: 3 miles (4 kms),9 mins
• Torreon: 160 miles (258 kms), 3 hours
• Cuatro Ciegnas, California: 171 miles (275 kms), 4 hours
• Parras de la Fuente, 92 miles (149 kms), 2 hours
• Natural Park of the Arteaga Sierra: 20 miles (33 kms), 32 mins
• Ciudad Acuna: 70 miles (111 kms), 1.5 hours
Border Crossing:
Remember to check border crossing opening times before you travel. Not all of them are open 24 hours – and don't forget your passport so you can get back into the US.
How to book an appointment:
Call our toll-free number or book online. Dental Departures will help you find and book a quality-checked dentist in Coahuila and with our exclusive discounts you will always get the best available price. Book with us for complete confidence.
(Main Image by: Christian Frausto Bernal)