Last fact-checked: 24 February 2020
Experience first-class care at our partner dentists in Leon–an attractive city renowned for its warm hospitality and excellent customer service. Its hotel and service industry is one of the finest in Mexico, giving rise to a wealth of recreational and leisure activities to make your stay all the more enjoyable.
Leon In Brief
At the heart of this Central Mexican city is its old colonial town, steeped in history and culture. Somewhat in contrast, the rest of the sprawling metropolitan area is forward-thinking and modern, with numerous mentions in the global media as one of the cities of the future. Leon has an enviable transport system and is making great strides when it comes to sustainability using renewable energies.
Leon has been known as the 'Shoe Capital of the World' thanks to its large production of leather goods, particularly shoes, distributed throughout the world.
Leon's strategic location in the center of the country has helped the city's industrial and economic growth, with transport links extending across Mexico. This has fuelled Leon's development of business and hospitality facilities, such as convention centers, hotels, restaurants and shopping centers, all adding to the buzz of this lively city.
Leon is also a great base to explore the rest of Guanajuato, a historically significant state in Mexico's war of independence. In fact, several of the insurgent army's stop-off towns have now become popular tourist attractions in their own right.
Among the notable historic attractions are the silver mines, which brought great wealth to the area, the results of which can still be seen in some of the huge colonial mansions which are particularly prevalent in Guanajuato City, the state capital.
Guanajuato City is less than an hour's drive away from Leon and is considered to be one of the most attractive in all Mexico. Situated in a pretty valley, its grand architecture, multi-colored houses, shaded plazas and cobbled streets provide a laidback experience. Guanajuato has been compared to an Italian hill town; definitely worth a trip if you are in the area.
Where Is Leon?
Leon is located in the state of Guanajuato, Central Mexico, around an hour's drive west of the state capital, the city of Guanajuato.
Why Visit a Dentist in Leon?
Leon is a 21st-century city with modern architecture and all the conveniences and amenities that today's travelers would expect to find.
Traces of its historic past can be found throughout the city with its pretty colonial center filled with restaurants, bars, shops and other amenities to amble around at a leisurely pace.
But let's get to the main reason why more and more people are visiting Leon and dozens of other Mexican cities to receive dental care: the price. To give you an idea about how much you can save, here are the costs of some common dental procedures in Leon:
• Average cost of a single dental crown in the US $1,200; in Leon, around $400
• Average cost of root canal treatment inc. post core and crown in the US $2,200; in Leon, around $700
• Average cost of dental implant and crown in the US $3,900; in Leon, around $1,700
For example, take a look at Ana Cecilia Chapa Kindling, one of our leading clinics in Leon offering everything from simple teeth cleaning to veneers, crowns, dentures, implants and more.
Where to Stay?
Leon has a fine selection of hotels–from brand new to historic. Stay in a converted 16th-century monastery, or book in for a few nights at a hotel that features a permanent collection of art from Picasso, Miro and Antonio Tapies.
Is it Safe?
Yes. There are no US government travel advisory warnings against travel to Leon or the rest of the state.
You can visit our dentists in Guanajuato safely, but as with any foreign city (especially when visiting as a tourist), do take extra care when looking after your belongings.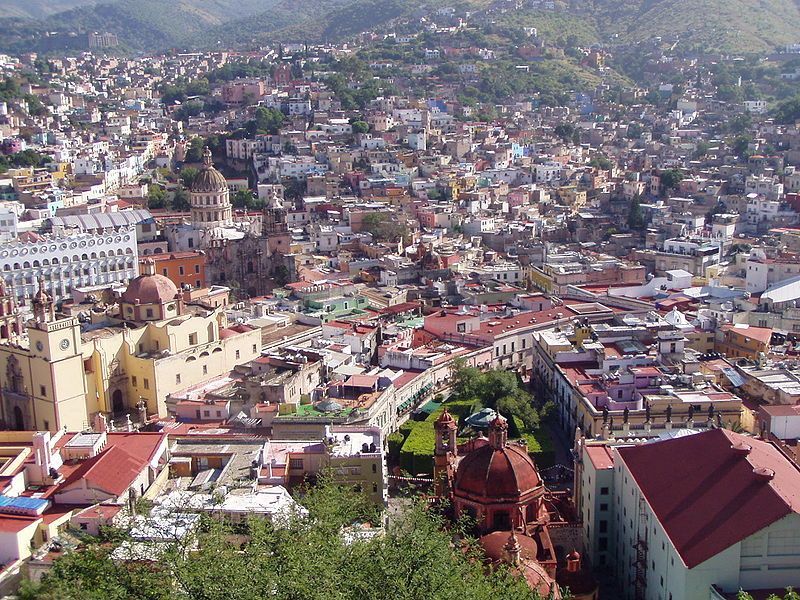 (Image by Nathanial C Sheetz)
Is the Quality of Care the Same as Back Home?
Most patients traveling to Mexico find that the quality of care at the best clinics is excellent, but it is important to do a little homework beforehand to ensure your dentist is reliable. We appreciate this can be easier said than done, which is where Dental Departures comes in. We pre-screen all of our partner clinics in Mexico, using a four-step process that includes:
Site visits
Quality surveys
Online reputation evaluations
Dental license verifications
Our site provides all the necessary information regarding our dentists' qualifications, high-resolution clinic photos, virtual video tours and real patient reviews; all of this is available freely for everyone to see—no strings attached. Our patients can 'look before they book' and decide for themselves whether a particular dentist or clinic is suitable for them.
Good and bad dentists exist everywhere in the world. To minimize your risk of ending up in the chair of one who isn't up to standards, browse our lists of quality-checked, fully-verified clinics before committing to an appointment.
What Happens If Something Goes Wrong? Is My Dental Care Guaranteed?
Yes–all of our dentists offer warranties on their work. Fortunately, it is a rare event for anything to go wrong, but if it does, your dentist will fix the problem free of charge.
If you have concerns about the expense of traveling back to your dentist, we have partnered with providers that offer insurance covering travel and accommodation costs that standard travel insurance does not cover. This gives you complete peace of mind that you won't be left out-of-pocket if the worst happens. For a small fee, we think this is something worth considering, especially if you're heading to Mexico to have more extensive oral surgery carried out (rather than, say, a filling).
Do I Need to Speak Spanish?
Leon is a cosmopolitan city and English is spoken widely, especially by young professionals. Our dental clinics all have English-speaking staff.
What Payment Methods Are Accepted?
Our dental offices accept US dollars but you will need to check out the individual clinic listings on our site for the other payment methods accepted. Others include:
Debit cards
Credit cards (may be subject to a small processing fee of 3-4%)
Personal checks
Traveler checks
Bank transfer
Will My US or Canadian Dental Insurance Be Accepted?
It isn't usual for your dentist in Mexico to be able to bill your insurance company at home directly. However, check with your provider to see if they allow 'out-of-network' expenses. If they do, you're in luck, as your costs may be reimbursed once you're home.
Please ensure you receive the appropriate paperwork from your insurance company to bring with you to your dental appointment in Mexico.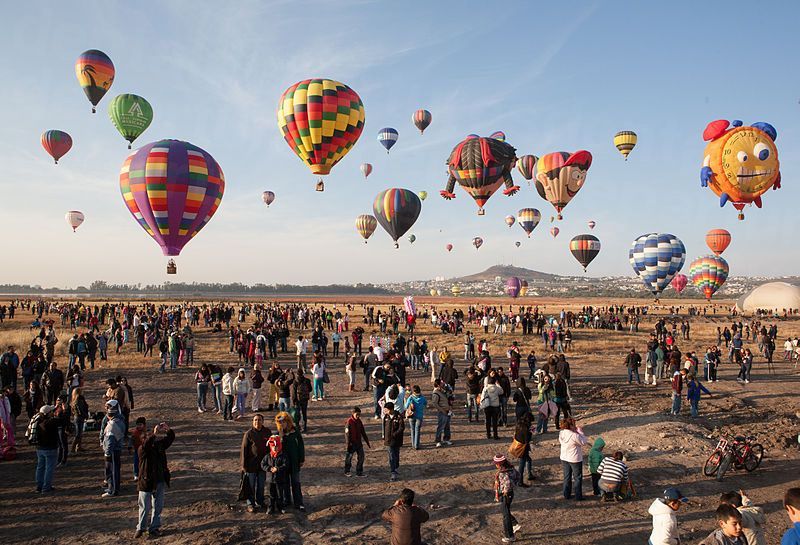 (Image by Tomas Castelazo)
When Is the Best Time to Visit One of Our Dentists?
The rainy season is between July and August. The warmest month is May, with an average temperature of 89F (31C), and the coolest month is January at 45F (7C). It is generally pleasant all-year-round, with ideal temperatures for sight-seeing and exploring the countryside on foot, although do pack warmer gear for the evenings.
Our dentists are open throughout the year, so whenever appeals to you is a good time to visit. You may also want to plan around major Mexican holidays and events as accommodation may be a little more scarce and expensive during these periods.
Is the Region Wheelchair-Friendly?
Leon's modern hotels, restaurants and shopping centers are wheelchair-accessible, and you will find that most of the central area is easy to get around. However, there are pockets where it is a little more difficult, but you will have no shortage of help from the locals who are friendly and courteous.
Most of our listed clinics are wheelchair-friendly, with many offering free hotel and airport pick-up services to get you to and from your dental appointments. Don't hesitate to ask us about your requirements if you are concerned about getting around–we can always find a way.
What Is the Downside? What Should I Know About visiting?
One of the fundamental differences for patients in Mexico is the method of pain relief. Local anesthesia is the main pain relief method here, rather than sedation dentistry. If you require sedation, many of our dentists are happy to arrange this, but it will need to be pre-booked as the services of an anesthesiologist are required. It will usually cost an additional $400-$600.
Please note that anxiety medication, such as Valium, will also need to be pre-booked and is available on a case-by-case basis.
What Else Is There to See and Do in Leon?
Short answer: lots!
The Basilica Cathedral of Our Holy Mother of Light is the main church and is a combination of neoclassical and baroque architectural styles. It was begun in 1746 and completed in 1866. Another worthwhile stop-off is the Sanctuary of the Sacred Heart of Jesus, an impressive temple that is still not finished (despite construction starting in 1920!) Based on old medieval European cathedrals, the building features an impressive neo-Gothic design and is one of the most iconic sights in the city.
The Mandrake is a popular place to go for locals and tourists alike. Its Gaudi-esque architectural-style houses two bars on different floors–one a Latino salsa bar and the other popular with music from the '70s onwards. Head up to the stunning terrace where you can enjoy fine food and drinks while taking in extraordinary views of the city.
One of Leon's most popular attractions is its annual International Balloon Festival. More than 200 hot air balloons from around 15 different countries take to the skies every November, providing a colorful spectacle as they launch upwards and drift across the sky.
Industry, mining and crafts have been an important sector of the state economy, and you can visit some of these businesses across the state to purchase authentic, high-quality items including silverware, hats, pottery and glassware.
The three main cities for tourism in the state are the capital, Guanajuato, Dolores Hidalgo and San Miguel de Allende. The latter two are also known as 'Magical Towns', and all three played a significant role in Mexico's War of Independence. The capital and San Miguel are recognized as UNESCO World Heritage Sites, both of which are exceedingly pretty and definitely worth a visit if you have the time.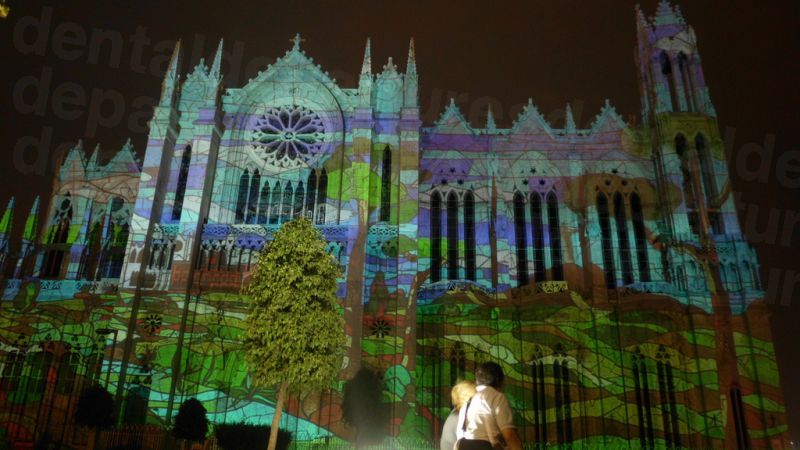 (Image by Martha Silva)
Flying in?
Guanajuato International Airport at Silao is around 20 miles away from Leon with direct flights from six US cities, including Los Angeles, Chicago and Dallas. Otherwise, Queretaro or Mexico City is where you'll find the other nearest airports.
Distance From Leon to Other Metropolitan Areas:
Guanajuato International Airport: 19 miles (31 km), 27 mins
Mexico City International Airport: 226 miles (354 km), 4 hours
Queretaro International Airport: 113 miles (181 km), 2 hours
Dolores Hidalgo: 33 miles (54 km), 45 mins
San Miguel de Allende: 60 miles (96 km), 1 hr 20 mins
Leon: 37 miles (61 km), 52 mins
How Do I Book an Appointment?
It's easy to book an appointment with one of our dentists in Leon. Book directly via one of our clinic listing pages, send us an email or call our toll-free number to speak to our Customer Care team.
Our high-resolution photos, real patient reviews and other information should help you find your perfect dentist–at a guaranteed best price.
Sources:
Mexico's nicest cities: a list of the top 15. Mexico News Daily. 27 October 2015. https://mexiconewsdaily.com/mexicolife/mexicos-nicest-cities-a-list-of-the-top-15/" target="_blank
Come to Leon in Mexico this 2018. Lomas Travel. 11 December 2017. https://www.lomastravel.com/blog/culture/come-leon-mexico-2018/" target="_blank
The Independence Route of Mexico. Superior Tours Vallarta. 12 October 2017. http://superiortoursvallarta.com/tour/independence-route-mexico" target="_blank
Travel.State.Gov (Mexico). Website accessed: 22 May 2019. https://travel.state.gov/content/travel/en/traveladvisories/traveladvisories/mexico-travel-advisory.html" target="_blank
Sandilands, Tracey. Types Of Oral Surgery And What To Expect. Colgate. 13 May 2019.
https://www.colgate.com/en-us/oral-health/life-stages/adult-oral-care/types-of-oral-surgery-and-what-to-expect-" target="_blank
What Are Major Holidays or Festivals of Mexico? USA Today. 30 January 2019. https://traveltips.usatoday.com/major-holidays-festivals-mexico-1411.html" target="_blank
Fine, James Burke, DMDA. Guide To Sedation Dentistry. Colgate Oral Care Canter. Website accessed: 23 May 2019. https://www.colgate.com/en-us/oral-health/procedures/anesthesia/a-guide-to-sedation-dentistry-0515" target="_blank
Garza, Daniela. The Ultimate guide to the International Balloon Festival in Leon, Mexico. Roster GNN. 14 February 2018. https://rgnn.org/2018/02/14/ultimate-guide-international-balloon-festival-leon-mexico/" target="_blank
UNESCO. Website accessed: 23 May 2019. http://whc.unesco.org/
(Main Image: Lin Mei)