Get your smile back in the 'Triangle of the Sun' at one of our dentists in Guerrero. Acapulco and Zihuatanejo are the ultimate beach resorts, overlooking picturesque bays with a backdrop of rugged mountainous terrain, which is where you will find Taxco – an old mining town built on a mountain ridge.
Winding roads, narrow cobblestone streets and cliff-divers are some of the charming attractions of this part of the world, but get out into the countryside to view some incredible pre-Hispanic archaeological sites and to take part in a myriad of ecotourist adventures.
The majority of Guerrero's tourism is concentrated in the Triangle of the Sun municipalities, with Acapulco by far being the most popular to foreign tourists. In the 1950s it was the place to be seen in as Hollywood stars and millionaires made it their playground, but since losing its tourism crown to newer resorts such as Los Cabos, it is now experiencing a renaissance with a new generation drawn to its pulsating nightlife and breathtaking scenery.
Guerrero has more than 1,700 registered archaeological sights, the most well-known of these being the massive La Organera-Xochipala, with 32 structures covering 17,000 square feet (1,600 square meters).
There are plenty of sites and opportunities for getting back to nature with camping areas out in the wilds. Activities, including mountain and rock climbing, rafting, caving and pretty much any extreme sport you can imagine are all catered for.
One of Guerrero's most important activities is its handicrafts, with many families dependent upon the income the sales bring in to sustain them. Metalwork, using both precious and non-precious metals, is produced in various locations across the state, the best known of which is the silverware produced in Taxco.
Other crafts produced in the state include pottery, woodwork, textiles, palm frond weaving and leathercrafts – a treasure-trove if you're a collector or souvenir shopping.
Where is Guerrero?
Guerrero is in southwest Mexico, bordered by Mexico and Morelos in the north, Puebla in the northeast, Oaxaca in the east and Michoacan in the west.
Why visit a dentist in Guerrero?
The port of Acapulco makes it a particularly handy destination for cruise ship passengers, and certainly if you needed emergency dental care you could do much worse than coming to a high-quality dentist here.
Whether you are gently swinging in a hammock on the beach at Zihuatanejo or taking in part in a round of golf in neighboring Ixtapa you'll find plenty of activities or places to relax in between your dental appointments, and even the more traditional towns have modern, first-class amenities and conveniences that you would find at home.
Of course, one of the main reasons for visiting Guerrero for your dental care are the prices:
• Average cost of a single dental crown in the US $1,200, in Guerrero $500
• Average cost of root canal, post and crown in the US$2,200, in Guerrero from $775
• Average cost of dental implant and crown in the US$3,900, in Guerrero $930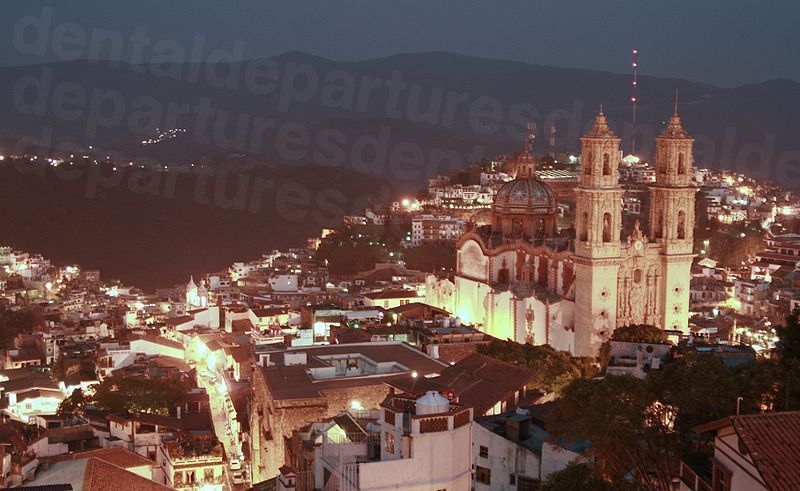 (Image by: Carlos Adampol Galindo)
Where to stay?
Guerrero's coastal resorts have a stunning range of accommodations overlooking the Ocean in a variety of settings, including golf resorts and cliff-tops. You'll also find both budget and luxury accommodation in other towns, cities and archaeological sites cross the state, as well as ecotourist accommodation in and around the national parks.
Is it safe?
There are US travel advisory warnings against travel to certain parts of the state, but in the main tourist resorts of Acapulco, Zihuatenejo and Ixtapa there are no warnings against going, but you should exercise caution.
Traveling to many foreign destinations entails a certain degree of risk, and although there are parts of Mexico that are certainly more risky than others, in general, if you stick to the main tourist areas, and don't indulge in risky behavior you are far less likely to run into any trouble. Tourists are not generally targeted in the 'drug wars', although there is always the potential to be in the wrong place at the wrong time.
Is the quality of care the same as back home?
The quality of dental care in Mexico can be just as good as it is at home if you find a quality-checked dentist. Booking with Dental Departures means you don't have to do the hard work as we've already done it for you, and all the information you need to know is freely available and presented in one place.
We have a four-step process for pre-screening our partner clinics in Mexico, which includes a site visit, quality survey, online reputation and dental license verification. The results of our checks are included on our website so you are able to see our dentists' qualifications, view high definition clinic photos, take virtual clinic tours and read real patient reviews.
In our experience, the dentists in Mexico who we partner with provide services that are easily on a par with dental care back home, and in many cases are substantially better.
Dentistry in Mexico used to have a bad reputation, but that has certainly changed over recent years as globalization has made it not just easier for patients to travel across continents for services, but for dentists and doctors to receive training overseas. For patients, this means that it is much more likely that a dentist they visit overseas has had exactly the same training as their local dentist at the end of the road, so the standard of care is comparable, and is just as safe.
What happens if something goes wrong? Does my dental care have guarantees or warranties?
Our dentists all have warranties and guarantees on the work they do and on the materials they use, and so if there are any problems with the work you have had done it will be covered under a warranty and any fixed free of charge.
Thankfully, it is a very rare event that any of our patients experience any problems, but you should be aware that every medical or dental procedure carries an inherent risk, no matter how good the practitioner.
For this reason, we have got together with some insurance providers who offer low-cost policies to cover travel and accommodation costs if you need to travel back to your dentist in Guerrero in the event of a warranty claim. While we realize it is an additional cost we think it is worth the extra small expense in order to give yourself complete peace of mind.
Do I need to speak Spanish?
Our dentists in Guerrero speak English, and you will certainly find at major tourist destinations, such as Acapulco, that English is spoken widely.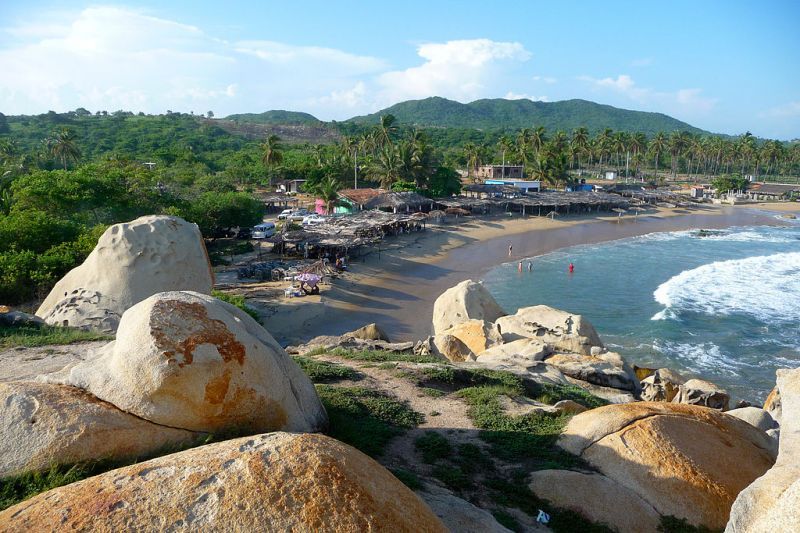 (Image by: Gary Denness)
What payment methods are accepted by most dental offices?
All of our dentists accept US cash and most accept some, or all, of these other forms of payment: debit cards; credit cards; personal checks; traveler checks; bank transfer.
Please check the individual clinic listing on our website for confirmation of your dentists accepted payment methods.
Is my US or Canadian Dental Insurance accepted?
Our clinics in Mexico are not usually able to accept US or Canadian insurance. However, you may be able to claim expenses once you have returned home if your provider allows 'out-of-network' care.
Speak to your insurance provider to find out, and if they do, remember to ensure you receive the appropriate forms/paperwork to bring with you to your dentist in Guerrero.
When is the best time to visit one of our dentists in Guerrero?
The climate in Guerrero can be described as rainy tropical and rainy temperate, with most of the rain caused by evaporation from the Pacific Ocean. The average year-round temperatures on the coast are 18C (64F).
You can visit one of our dentists at a time that suits you as they are open all year round.
Is the region handicapped accessible?
The new hotels and some of the tourist areas are wheelchair-friendly, but as with everywhere else in Mexico, you can't take it as read that you will find it easy to get around everywhere.
We are always happy to help you get to one of our dentists so please get in touch with us and let us know your requirements. Many of our dentists in Mexico provide transportation to and from your hotel to your appointment and all of our dentists are wheelchair accessible.
What is the downside? What should I know about visiting?
Throughout Mexico, the standard method of pain relief is local anesthesia. If you require sedation dentistry, it is possible to have it in Mexico, and most of our dentists will arrange it but you will need to book in advance. Sedation dentistry requires the services of an anesthesiologist and this will incur an additional charge of between $400-$600.
Please note that prescription anxiety drugs, such as Valium, will also need to be ordered in advance.
If you need anxiety medications such as Valium, these must also be ordered in advance.
What else is there in Guerrero?
Zihuatanejo, further up the coast from Acapulco, has an old-town feel about it and is paired with the modern town of Ixtapa, only a few kilometers away.
Zihuatanejo, like many resorts, was originally a backpackers' haven, and while backpackers still holiday here, it is now visited by a wide array of travelers. Its narrow, winding streets consist of folk art shops, boutique hotels and galleries and with open-air beachfront restaurants provide an easy-going vibe fitting for its picture-postcard prettiness.
Ixtapa, on the other hand, is the epitome of exclusive and glamorous with upmarket, all-inclusive resorts, high-end shopping and air-conditioned restaurants.
Both offer visitors a variety of activities and outdoor recreations, including golf, tennis, surfing and fishing. Experienced divers will love the network of caves at Los Morros de Potosi, but if staying on terra firma is more your thing you can find plenty of horse-riding trails or do a spot of bird watching.
After a day's activities you can relax with a massage in an open-air hut, overlooking the ocean, before choosing where to dine to round off your day.
The terrain of the state makes it perfect for extreme sports in the lakes, mountains and valleys and there are remarkable stalagmite and stalactite formations in some of the areas impressive caves, such as Cacahuamilpa, which has been used as the location for the film Journey to the Center of the Earth, as well as in commercials. Other caves, such as Juxtlahuaca, have cave paintings from the pre-Hispanic era .
From swimming with dolphins at Delfiniti Ixtapa water park to joining in the state's traditional celebrations and fiestas, Guerrero offers natural beauty, tradition and modernity in one package.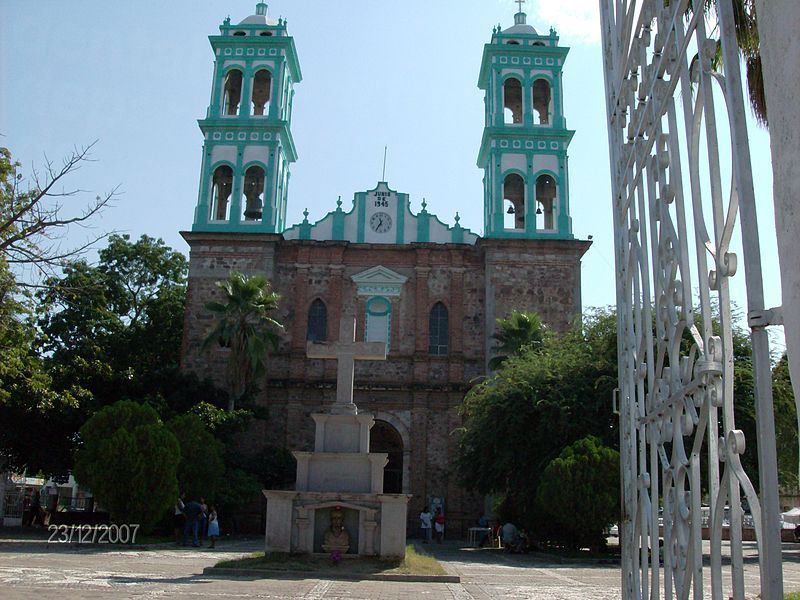 (Image by: Alexhuico)
Getting there – flying in
Juan N Alvarez International Airport in Acapulco is the state's main airport and there is a regional one at Ixtapa-Zihuatanejo.
It is also possible to arrive by cruise ship to Acapulco and Zihuatenejo Bays.
Distance from state capital (Chilpancingo de los Bravo) of Guerrero to other areas:
Juan N Alvarez International Airport, 74 miles (119 kms) 1 hour 20 mins
Acapulco: 66 miles (106 kms ) 1 hr 22 mins
Ixtapa-Zihuatanejo: 213 miles (343 kms), 4 hrs 23 mins
Taxco: 85 miles (137 kms) 2 hr 24 mins
Mexico City, 171 miles (275 kms) 3 hrs 29 mins
Cuernavaca, 126 miles (202 kms) 2 hrs 24 mins
Uxmal, 50 miles (87 km) 1 hour
How to book an appointment:
Find and book a quality-checked dentist in Guerrero with Dental Departures. It's easy – check out our website and choose your dentist, then book online, or call our toll-free number to speak with our Customer Care team. We're here round-the-clock to help you find the best dentist at the best prices.
(Main Image: Xicoamax)