Good quality dental care you can afford isn't as rare as hen's teeth. Our State of Mexico dentists will have you smiling in no time with their state-of-the-art technology. Step back in time and explore ancient and colonial architecture but with 21st century hospitality.
The state is referred to as just Mexico, but is often called Estado de Mexico, abbreviated to Edomex, to differentiate it from the country and city. Its origins are in the Aztec era and some of the oldest and most important archaeological sites are found here.
Toluca, the state capital, is a fine example of Mexico's colonial past – with narrow streets, a historic center and imposing architecture. Toluca is not the only attractive city or town in the state - there are also five 'magic towns', captivating in their own unique ways and certainly more than worthy of a visit.
However, it is not just the man-made attractions that make this state so charismatic. Natural attractions, including the extinct volcano Xinantecatl, which has two lakes formed in its crater, are appealing in their own right.
State parks, enchanting scenery and a variety of pastimes for both the timorous and the adventurous, provide weekend getaways for city-dwellers and tourists alike.
Unique sights, indigenous communities who continue to produce traditional crafts, the state festivals and its gastronomy ensure that visitors are captivated by all that Mexico State has to offer.
Its history speaks for itself but it is far from being stuck in the past. Dental patients are assured of a warm welcome, and access to top-class facilities and care at the hands of skilled and qualified professionals. You'll find the State of Mexico to be just as good as anywhere else, as well as offering a relaxing and comfortable environment for your post-dental recuperation.
Where is Mexico State?
Located in south-central Mexico, it is bordered by Queretaro and Hidalgo in the north, to the east Tlaxcala and Puebla, to the south Morelos and Guerrero and to the west michoacan.
Why visit a dentist in Mexico State?
The state is one of the most densely populated in Mexico but you can find time for relaxation and solitude in the natural landscapes, and feel part of a bygone age in the cobblestoned streets and colonial buildings of Toluca and magic towns such as Tepotzotlan.
Whether shopping for handicrafts or enjoying activities as varied as golf, horse-riding, mountain biking and hang gliding there are plenty of opportunities for fun in between your visits to the dentist.
Our dentists are located in accessible places, so you are always in the thick of the action and near to amenities such as hotels and shopping facilities.
However, perhaps the main reason why our patients visit Mexico State for their dental care is the price:
• Average cost of a single dental crown in the US $1,200, in the State of Mexico $410
• Average cost of root canal (molar) in the US$1,200, in the State of Mexico from $390
• Average cost of dental implant and crown in the US$3,900, in the State of Mexico $2,060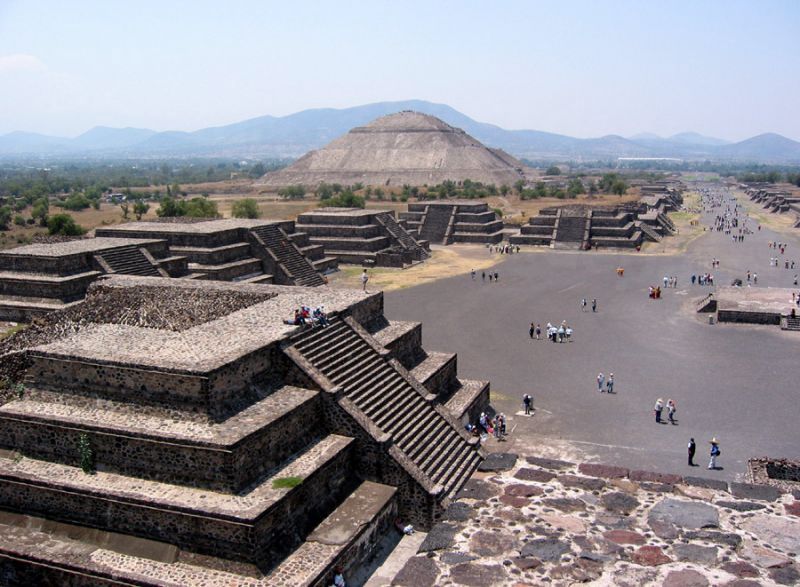 (Image by: SElefant)
Where to stay?
The State of Mexico offers a lot of different accommodation options to suit all styles, tastes and budgets – from city center to countryside hideaway on the edge of a lake; and from budget to 5* luxury.
Peace and quiet or hustle and bustle – you'll find it all in the State of Mexico.
Is it safe?
There is no US travel advisory for Toluca and many of the tourist areas, which are safe. However, the most recent advice is to defer non-essential travel to some of the eastern and south-eastern parts of the state – the municipalities affected are included in the travel advice.
Is the quality of care the same as back home?
The quality of your dental care in the State of Mexico can be as good as the care you'd receive at home, providing you do a little research and make sure you have chosen a reliable dentist.
So how do you know a dentist is reliable? Well – we hope we've make that particular task a little easier. Dental Departures pre-screens all of our dentists, running background criminal and legal checks, as well as our dentist's qualifications.
We also visit our clinics and those that have been labelled as 'verified' on our website have been visited by us and we are satisfied with the levels of care they produce. We take photos and virtual tours and along with the dentist qualifications and real patient reviews this information is freely available to anyone.
In fact, we try and put in as much information as we can to help your job of choosing a dentist easier, including memberships of professional organizations, such as the International Congress of Oral Implantologists.
In our experience, the vast majority of dentists we deal with in Mexico are professional, skilled and educated to a high degree. Dentists in Mexico who treat international patients are more than happy to demonstrate to their foreign clientele that they are as trustworthy as dentists in the US or Canada, which they do by providing consistently good quality services.
What happens if something goes wrong? Does my dental care have guarantees or warranties?
Warranties or guarantees are provided by all our dentists on the work they perform, and the materials they use.
Fortunately, it is very rare for our patients to have any problems. However, if something does go wrong then it will be put right free-of-charge under the terms of their warranty.
It is worth bearing in mind that all medical and dental procedures carry a degree of risk, no matter how good your dentist or doctor is. Complications can always develop – which may prove costly, even if under warranty, as traveling back to a foreign country entails additional travel and accommodation costs.
This is why we teamed up with specialist insurance providers, who provide protection against the unforeseen, for a small price, so you can travel with as much peace of mind as possible.
Do I need to speak Spanish?
All of our dental clinics have English-speaking staff and so you won't have a problem communicating. Although Spanish is, of course, the main language, you will find that staff at restaurants and attractions in tourist areas will also speak English.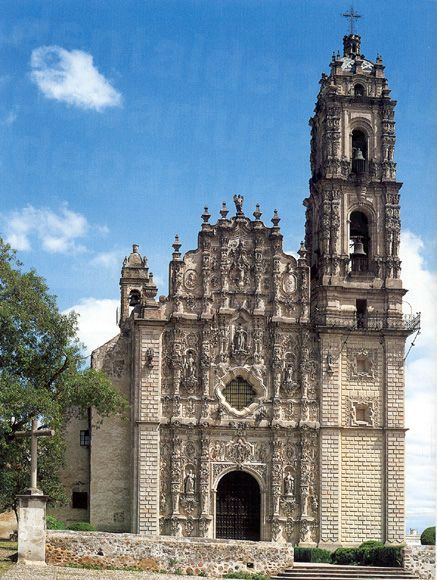 (Image by: LunLunta99)
What payment methods are accepted by most dental offices?
Our dental offices in Mexico State all accept US cash. Our website details the different payment methods accepted by each individual dental office, such as debit and credit cards, traveler checks and bank transfers. Please note that credit card transactions may incur an additional small processing fee of between 3-4%.
Is my US or Canadian Dental Insurance accepted?
It is unlikely your dentist in Mexico State will be able to accept your insurance, but if your provider allows for 'out-of-network' care you may be able to claim your costs back when you get home.
Be sure to get the paperwork from your insurance provider before you travel if they do allow out-of-network care, as you will need to bring it with you to your dental appointment.
When is the best time to visit one of our dentists in Mexico State?
The natural geography of the state is varied with hills, plains, mountains and valleys creating a variety of climates throughout the state. The hottest parts are to the south of the state, where the average temperatures are between 18 and 22C and the coldest parts are in the higher elevations where snow covered mountains can be seen all year round.
Generally, the state has a good climate for sight-seeing and excursions and so anytime is a good time to visit. Our dentists are open all year round and so you are free to take advantage of the best deals on flights and accommodation and arrange your dental appointment accordingly.
Is the region handicapped accessible?
You will find plenty of modern hotels are wheelchair accessible, but getting around in the towns, cities and villages may be a rather hit and miss affair – some of the streets are narrow and cobblestoned without sidewalks so it may be rather uncomfortable in parts.
Many of our dentists offer hotel and/or airport pickups so getting you to and from your dental appointments shouldn't be a problem. If you do have mobility problems don't be afraid to give us a call – we can always arrange to get you to one our dentists so just let us know your requirements.
What is the downside? What should I know about visiting?
If you're having major dental work, or are dental phobic and are assuming you will be sedated for your treatment, you should be aware that local anesthesia not sedation is the standard method of pain relief in Mexico.
Sedation dentistry is available at most of our clinics, but it requires the services of an anesthesiologist, which will cost an additional $400-$600, and it will need to be arranged in advance.
Likewise, Valium and other prescription anxiety medications will also need to be booked ahead of your trip.
What else is there in Mexico State?
There are archaeological sites across the state but the most important and most well-known is Teotihuacan. This massive Mesoamerican city consists of two large pyramids – called the Sun and the Moon – and predates both the Aztecs and the Toltecs.
The 'Pueblos con Encanto' program promotes colonial attractions such as churches and monasteries across the state in towns such as Aculco and Tonatico, and the five 'Pueblos Magicos', including El Oro, Metepec, Valle de Bravo, Malinalco and Tepotzotlan have their own attractions.
The state is renowned for its traditional handicrafts, including ceramics, jewelry made from precious metals such as silver and wax candle making, and there are around two-dozen museums around the state, including the Anthropology and Natural History Museum, the Museum of Mexico State Culture and the Modern Art Museum in Toluca.
Toluca, being the state capital, also has other unique attractions, including the Cosmovitral – part building, part art installation and part botanical garden. The building has huge glass wall and ceiling murals done by Leopoldo Flores, depicting man and his relationship with the universe, and is placed in such a way so that during the spring equinox the sun aligns itself with one of the panels 'Hombre Sol', or Sun Man. It is now so well known that it has become one of the state's symbols.
A little over an hour away from Toluca and you can find the perfect setting all sorts of activities, from water ski-ing, sailing or fishing on Lake Avandro to cross country motorcycling, hiking, golfing, mountain biking, horse-riding and paragliding.
The state is also famed for its chorizo; the local cuisine characterized by green or red chorizo. You should try it in the toluquena – sandwiches – before you leave.
The state offers another fascinating glimpse into Mexico's historic past but with all the modern day conveniences 21st century travelers expect. Mexico's beach resorts are so well known that it is difficult to forget it is a vast country with so much more to discover - and there's no better way than finding Mexico's other gems than by visiting the State of Mexico.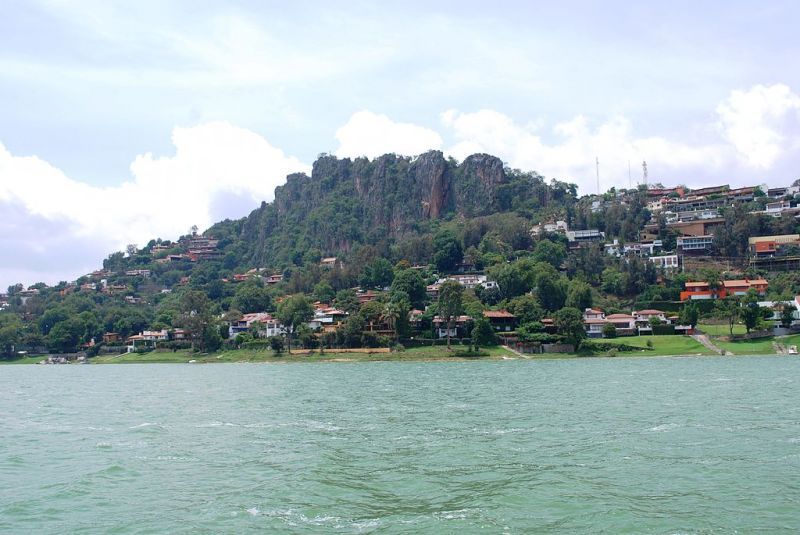 (Image by: AlejandroLinaresGarcia)
Getting there – flying in
Licenciado Adolfo López Mateos International Airport in Toluca is the state's international airport. While there are international flights from US cities, including Las Vegas, Houston and Dallas it mainly serves as a low-cost carrier airport for Mexico City.
Mexico City's Benito Juarez International is around 40 miles away.
Distance from state capital (Toluca) to other areas:
• Licenciado Adolfo López Mateos International Airport, Mexico: 11 miles (18 kms), 23 mins
• Benito Juarez International Airport, Mexico: 44 miles (71 kms), 1 hr 15 mins
• Xinantecatl: 30 miles (48 kms), 1 hr 15 mins
• Tepotzotlan: 57 miles (91 kms), 1 hr 15 mins
• Teotihuacan: 82 miles (133 kms), 1 hr 45 mins
• El Oro: 62 miles (99 kms), 1 hr 30 mins
How to book an appointment:
You can book a dental appointment easily online or talk to us via our toll-free phone or online chat. We're here to help you find the best quality-checked dentist in Mexico State for your needs – at a price you can afford.
(Main Image: Jakub Hejtmánek)