Get away from the city crowds and visit one of our dentists in Morelos. Achieve optimal dental health and get a smile you can be proud of for around 75% less than you'd pay at home.
The second smallest state in Mexico, Morelos has long been a favorite spot for visitors from the Valley of Mexico since Aztec times. Nowadays, city-dwellers from Mexico City like to spend their weekends here, especially in and around the state capital, Cuernavaca.
A diverse topography of mountains and flat terrain, and a warm year-round climate has produced a lush, verdant landscape, and given Cuernavaca the moniker of City of Eternal Spring. From a landscape full of the color and fragrance jasmine, lilies and jacaranda to historic town and city centers replete with s a beautiful plazas and majestic colonial buildings to sacred ancient architecture, Morelos is an experience for the senses.
Outstanding recreational facilities in the form of spas, water parks, arts and crafts – and sporting activities from the sedate to the extreme – give visitors a range of varied pastimes to make even the hardest to please smile.
If you are visiting Morelos for dental work you will find some of our clinics here to be the most advanced and modern anywhere in Mexico. Offering an outstanding array of dental services you will have plenty of opportunities for recuperation and relaxation before, during or after your treatment.
Where is Morelos?
In south-central Mexico it is bordered to the north by Mexico City, Puebla to the east, Guerrero to the southwest and Mexico to the northeast and northwest.

(Image by: Giovani V)
Why visit a dentist in Morelos?
Choice of Dental Treatment:
For people who are not 'in-the-know' modern dentistry in Mexico often comes as somewhat of a surprise. Many people's misperceptions are that it's probably alright to go to Mexico for something basic, like teeth cleaning or fillings, but that any kind of specialist care is not a good idea because of the lack of skill, equipment and quality materials that dentists in Mexico offer.
This is far from the truth and dentists in Mexico can and do offer the same procedures that you get at home. What's more, dentists here are just as well-trained and skillful. Furthermore, the global marketplace has ensured that the same materials, manufactured by the same big brands, are available to dentists worldwide.
However specialized you think your problem is, we have dentists in Morelos who can help.
Cost:
The cost is, of course, the biggest draw for North American patients choosing to come to Morelos for their dental care. Some of the savings to be made on popular procedures are detailed below:
• Average cost of a single dental crown in the US $1,200, in Morelos around $350
• Average cost of root canal, inc post core and crown in the US $2,200, in Morelos around $570
• Average cost of dental implant and crown in the US $3,900, in Morelos $1,500
Where to stay?
Whatever your accommodation preferences in Morelos – 5* luxury with spa, eco lodges, town-center boutique or budget for around $30 a night for two – there is the perfect place for you, wherever you decide to stay.
Is it safe?
The current US Government Advisory Warning has warned to exercise caution, and to defer non-essential travel in certain areas in the state.
What we will say is that while narcotic-related violence is a problem, it is not aimed at tourists, but obviously, it is not something you want to get caught up in.
No matter where you go in the world, traveling is inherently more risky than staying at home. Many people in their own home towns do not go out after dark, and avoid certain areas completely. It is a similar situation in Mexico. Generally, most areas are fine in the daylight hours, but traveling between cities in the dark, and frequenting certain areas at night are best avoided.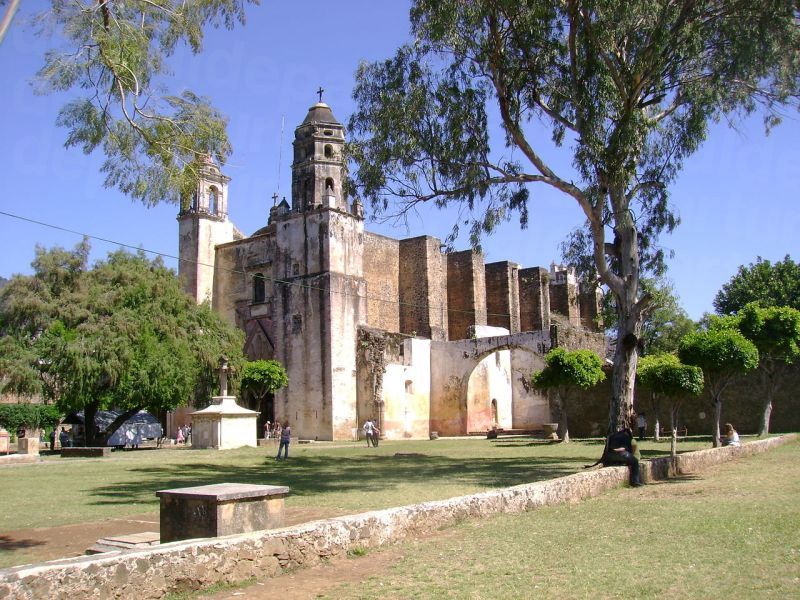 (Image by: Gunnar Wolf)
Is the quality of care the same as back home?
Unfortunately, many people's perceptions are still based on the old-fashioned idea of dental care in Mexico being substandard to the care received north of the US-Mexico border. However, modern dental care in Mexico is far removed from its tawdry past, and providing you book with a reliable dentist your care in Morelos will be just as good as at home.
Dentists in Mexico who look after international patients strive to show their patients they are as skilled as their US counterparts. All dentists in Mexico undergo the same amount of training as dentists in the US to become qualified general dentists. Only then are they registered to practice.
However, in Mexico, there is no further requirement to take further qualifications to become a specialist, unlike in the US and other first-world economies. Many Mexican dentists do undertake further specialist training – a lot in the US – so you can rely on their expertise, and you will see these dentists are often members of the American Dental Association, and/or international professional bodies such as the European Society of Osseointegration.
At Dental Departures all our verified dentists have been background-checked by us, and you can see their qualifications and speciality, as well as view clinic photos, take virtual tours and read real patient reviews.
What happens if something goes wrong? Does my dental care have guarantees or warranties?
Our dentists in Morelos provide fee warranties and guarantees on the work they do, and on any materials they use. Things going wrong is a very rare occurrence but if they do we will make sure we get your problem resolved.
If you want complete peace of mind, we have some low cost insurance policies that will cover you for additional travel and accommodation charges, should you need to return to your dentist.
Do I need to speak Spanish?
Our dentists all speak English and you shouldn't have too many problems finding English speakers throughout the state.
The state is renowned for being a center of education. A high proportion of its resident are well-traveled and speak a second language such as English, French and German.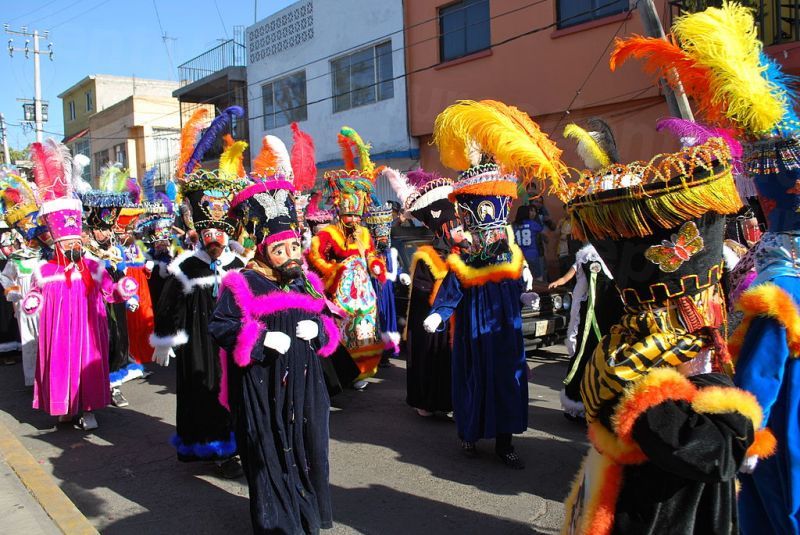 (Image by: Alejandro Linares Garcia)
What payment methods are accepted by most dental offices?
Clinics in Morelos accept US cash and other payment methods, which you can find under each individual clinic listing on our website. Most accept debit and credit cards (subject to a small 3-4% processing fee for credit cards), personal and traveler checks, as well as bank transfers.
Is my US or Canadian Dental Insurance accepted?
Your dentist in Morelos will not usually be able to bill your insurance provider directly. However, if you are entitled to claim for 'out-of-network' care, you will be able to reclaim your expenses when you get home.
Check with your insurance provider, and make sure you get the appropriate documentation sent so you can bring it with you to your appointment.
When is the best time to visit one of our dentists?
You can visit one of our dentists in Morelos at any time that is suitable to you.
Morelos's weather is warm and pleasant all year, so it really is a year-round destination.
Is the region handicapped accessible?
The terrain throughout the state is rugged, and getting about in a wheelchair is likely to be problematical. The towns and cities are not necessarily much better. Sidewalks (if they exist) may be narrow or broken and there are cobblestone paths and narrow doorways to negotiate too.
That said, people are very quick to assist and most of our dentists have disabled access. Many of them offer transportation to and from your appointment from your hotel too. Get in touch if you need some help, we can always find a way of getting you to see one of our great dentists.
What is the downside? What should I know about visiting?
Be alert with your personal belongings in the towns and cities, as you would be in any crowds. Opportunistic thieves and pickpockets exist the world over.
You should also be aware if you are having dental care that sedation dentistry is not standard practice in Mexico, as it is in the US and Canada. If this is going to be a problem for you, most of our dentists can arrange sedation dentistry, but the services of an anesthesiologist are required, and this has to be arranged in advance (with an additional fee of between $400 and $600).
Anxiety medication, such as Valium, also has to be arranged in advance, so please ask us if you require any or both of these services.
What else is there in Morelos?
The state capital, Cuernavaca, is not too be missed. It is a cosmopolitan city full of history and fine buildings, including the Palace of Cortes and the Cathedral. There is plenty to satisfy art lovers, including the cultural treasure-trove that is the Brady Museum. Located just behind the cathedral the building is the former home of American collector, Robert Brady, who purchased the house in 1961 and decorated it with over 1,300 artworks, including paintings, engravings, handicrafts and sculptures from around the world.
Another town in Morelos that won't disappoint is the 'Magic Town' of Tepoztlan. Largely undiscovered by foreign tourists the town is steeped in mystery and legend and is dominated by the Tepozteco pyramid. The residents, and visitors, tend to be artistically or mystically inclined, and there is a vibe of New Age here with homeopathic pharmacies, health food-stores and the weekend folkloric market adding to its ambience.
Said to be one of the prettiest ancient ruins Xochicalco is some twenty miles southwest of Cuernavaca and one of the finest pre-Columbian archaeological sites to visit.
The natural landscape of Morelos is conducive for all sorts of outdoor activities. The depression between the Neo-volcano Axis and the Sierra Madre del Sur fills the state with rivers, mountains, volcanoes and meadows all ready for different adventures, including mountain biking, hiking, rappel, boat trips and camping.
The picturesque Zempoala Lagoons are peaceful and breathtaking, and worth the trip just to sit in a serene beauty with the only the sound of nature around you.
But it's not all peace and quiet – and carnivals are as celebrated here as they are elsewhere in Mexico. Of particular interest in Morelos is the Chinelo, a costumed dancer characterized by masks and colorful attire, said to mock the Europeans of the colonial period. Carnivals are, of course, celebrated with gusto, and attract thousands of visitors to join in with the celebrations of culture and gastronomy.
Conceived to mark the beginning of the Lent, carnivals of Morelos use a mocking and tradition element: chinelo. The festivity is an element which is always present in Morelos. Its celebrations full of color and joy are linked to the religious traditions and costumes in their majority. A festivity of great transcendence in each Morelos region are the carnivals characterized for containing ethnic, historical and popular beliefs characteristics, attributions which surround them in the Mexican soul, besides these attract every year visitors interested in the culture and gastronomy.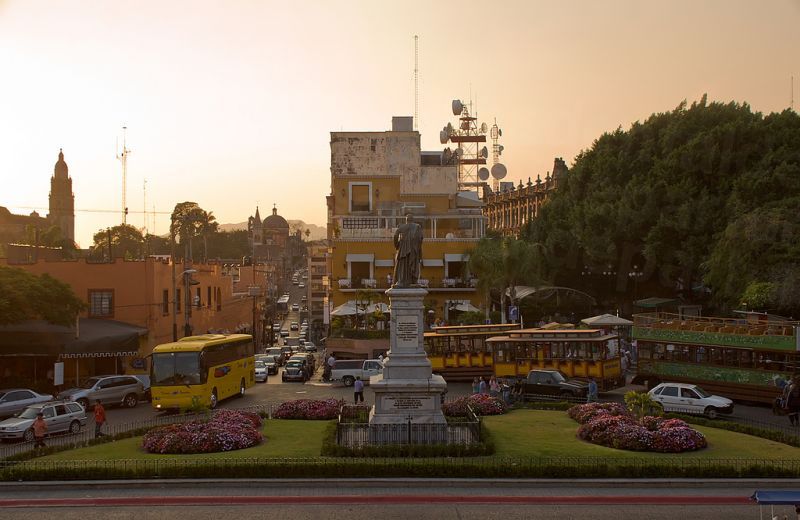 (Image by: Marco de Leija)
Getting there – flying in
Mexico City's Benito Juarez International Airport is the nearest airport at around 50 miles away (89 kms) from Cuernavaca, taking around an hour on Highway 95D to drive.
Getting Around
CAR RENTAL: The most popular way of seeing Morelos is by car, giving you the flexibility to go where you want to, when you want to.
TAXIS: Are a lot more affordable in Mexico than the US and Canada and a viable of getting around. They are rarely metered so make sure to negotiate a price before getting in.
Distance to Cuernvaca (State Capital) from other areas:
• Mexico City's Benito Juarez International Airport 57 miles (89 kms), 1 hour
• Tepoztlán 16 miles (27 kms), 30 mins
• Puebla 97 miles (157 kms) 2 hours
• Toluca 80 miles (134 kms) 1 hr 45
• Zempoala Lakes 16 miles (26 kms) 30 mins
• Acapulco 179 miles (287 kms) 3 hours
How to book an appointment:
Call our toll-free number or book online. Dental Departures will help you find and book a good quality dentist in Morelos, and our exclusive discounts means you will always get the best available price. Book with complete confidence and choose Dental Departures.
(Main Image by: Yellow Human)