Affordable dentistry is why thousands of north Americans visit dentists in Tamaulipas – and because it is located near to the US-Mexico border. Let us show you how to save up to 70% on prices you'd pay back home with our quality-checked dentists.
Tamaulipas has been inhabited for at least 8,000 years by the Aztecs, various Indian tribes and the Spanish. It is a varied state, rich with culture, giving visitors a wide range of experiences and activities to take part in.
For nature lovers there is plenty to see, and with over 260 miles of coastline it is possible to spend days at the beach soaking up the sunshine and watching the ocean waves. It also offers ecotourism and there are a trails through differing landscapes including caves, desert and cenotes.
The regional cuisine is distinctive and the flavors and ingredients will exceed your expectations, as will the hospitality of the Tamaulipas people.
Experience the beauty of this unique state and get expert dental care with our high-quality dentists. Choose and book with confidence for a world of dental care, for less.
Where is Tamaulipas?
Tamaulipas is in the northeast of Mexico. It borders the United States in the north with Texas, Veracruz in the southeast, San Luis Potosi in the southwest and Nuevo Leon in the West.
Why visit a dentist in Tamaulipas?
Tamaulipas is a convenient location to travel to from north of the border – especially for Texans who can easily drive to the border. There are three international airports in Texas within 50 miles of the US-Mexico border, so it is also fairly easy for residents in other areas of the United States and Canada to fly in, rent a car and travel to the border.
For dental patients on a budget Tamaulipas offers an affordable alternative to high prices in North America. Border towns such as Nuevo Progreso have been welcoming patients from across the border for many years and many patients are repeat visitors who come for regular check-ups.
Short flight times and good travel links have also made Tamaulipas a destination to come to for people in a hurry – holiday time is precious so finding somewhere accessible for dental care is a priority for some patients.
Of course, one of the main reasons for traveling to Tamaulipas is for good quality dental care that is a lot more affordable than the prices at home.
- Average cost of a single dental crown in the US $1,200; At a dentist in Tamaulipas £250
- Average cost of root canal, post and crown in the US $2,200; At a dentist in Tamaulipas $550
- Average cost of dental implant and crown in the US $3,900; At a dentist in Tamulipas $1,100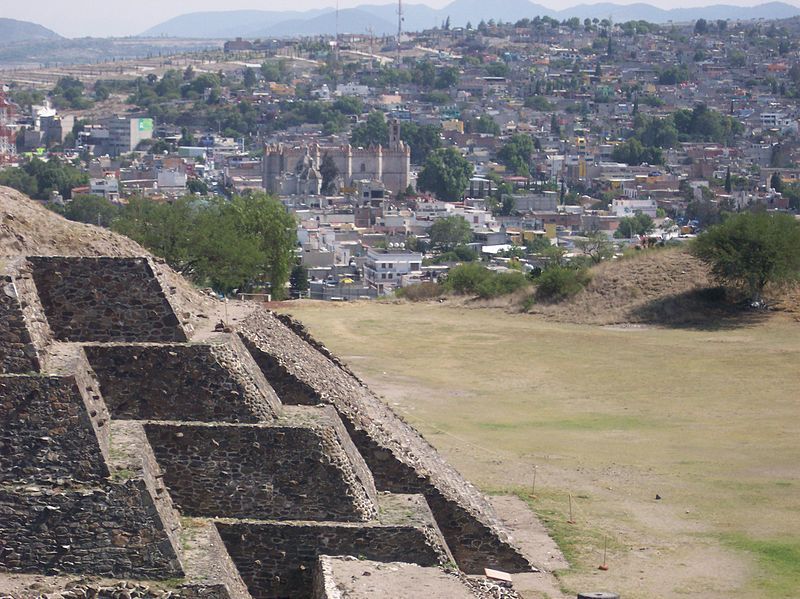 (Image by: Susanna Torres Sanchez)
Where to stay?
There are plenty of hotels around Tamaulipas to stay in, as well as over the border in Texas. If you are here for some winter sun and traveling about there are several RV parks in Texas to park up in.
Is it safe?
Border towns, such as Nuevo Progreso tend to get a bad press in the US but tourists are rarely caught up in drug-related gang violence.
Is the quality of care the same as back home?
Our verified dentists offer dental care that is comparable to the care you would receive at home. The key to making sure you get good care is finding a reliable and trustworthy dentist, which in the past has not always been easy.
This is why Dental Departures came into existence. We found there was no way of telling whether a dentist was good or not, and so we set decided to find out for ourselves. We background check our dentists for legal and criminal records, and we verify qualifications, visit clinics, take photos and obtain real patient reviews. All this information is then put on our website and is freely accessible to anybody who is looking to find out about a dentist in Tamaulipas, or anywhere else.
It gives patients a chance to look at a lot of information, from a variety of different sources, all in one place, and enables them to come to a decision themselves based on what they've seen.
The overwhelming majority of patients have had an extremely positive experience at one of our dentists, with many saying it is much better than their dentist at home.
What happens if something goes wrong? Does my dental care have guarantees or warranties?
All our dentists throughout Mexico issue warranties and guarantees on their work, and on the materials they use. Unfortunately, because human bodies are all different, occasionally things can go wrong, even when all the right procedures have been followed.
In the rare event that something does go wrong, Dental Departures will be your advocate, and work on your behalf to get your problem put right.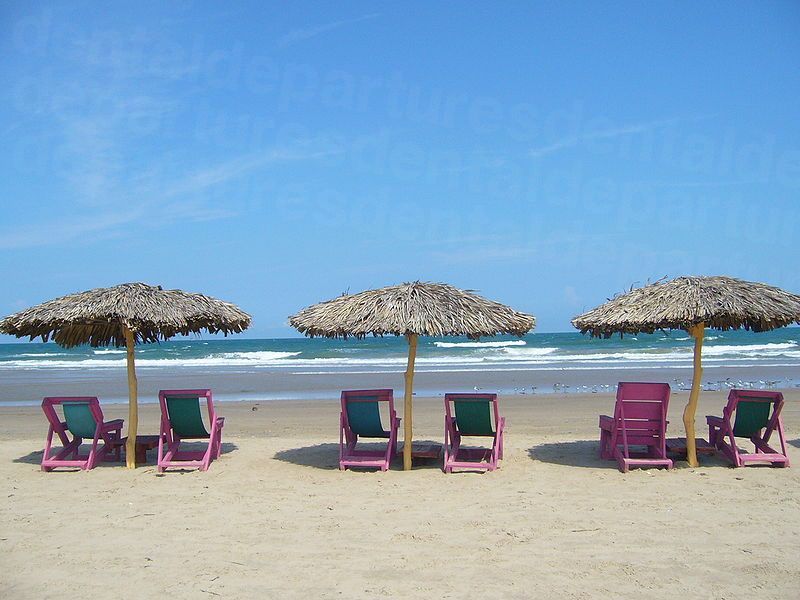 (Image by: Edgar Galindo)
Do I need to speak Spanish?
Our dentists all speak very good English and so you won't have a problem communicating.
What payment methods are accepted by most dental offices?
US cash is accepted everywhere. Other methods of payments, including personal and travelers checks, and debit and credit cards varies. You can always check each clinic listing on our website when details the payments they accept. Please note that debit card transactions usually attract an additional handling fee of 3-4%.
Is my US or Canadian Dental Insurance accepted?
Unfortunately, your dentist in Tamaulipas is unable to bill your insurance company directly. But, if your provider allows 'out-of-network' care you will be able to reclaim the cost of your dental care when you get home.
Telephone your insurance company before you book – and be sure to get the appropriate forms sent to you so you can take them with you when you travel to Tamaulipas.
When is the best time to visit one of our dentists?
Tamaulipas is busy in the winter months, particularly in town such as Nuevo Progreso when the retirees and snowbirds from the north escape the cold winter weather in North America. Peak season is usually between December and March and you would be advised to schedule your appointment as far in advance as possible.
Our dentists are open all year round, but the heat in summer may be unbearably hot for some. If you can stand the heat you're likely to find good bargains as it is off-peak.
If you are driving across the border be sure to check the border crossing opening and closing times.
Is it handicapped accessible?
Mexico is not as wheelchair friendly as the US and Canada. Accessibility is variable even in the towns, but probably impossible outside of the towns.
Many of our clinics do offer pick up and drop off services, and those near the borders often have shuttle services. If you are in a wheelchair, we can always make arrangements for you to see one of our dentists so just get in touch and let us know your requirements.
What is the downside? What should I know about visiting?
Border crossings can be very busy with day-trippers and shoppers from the United States. Sometimes the wait to get back into the US can take a couple of hours.
Dental patients should be aware that local anesthetic is given in Mexico as standard rather than gas sedation with nitrous oxide as in the US and Canada. If you think you will need it, some clinics will provide it as a specialist service, but it needs to be booked in advance and an anesthetist arranged to administer the sedation. This will usually cost an additional $400-$600.
Anxiety medication, such as valium, also needs to be arranged in advance.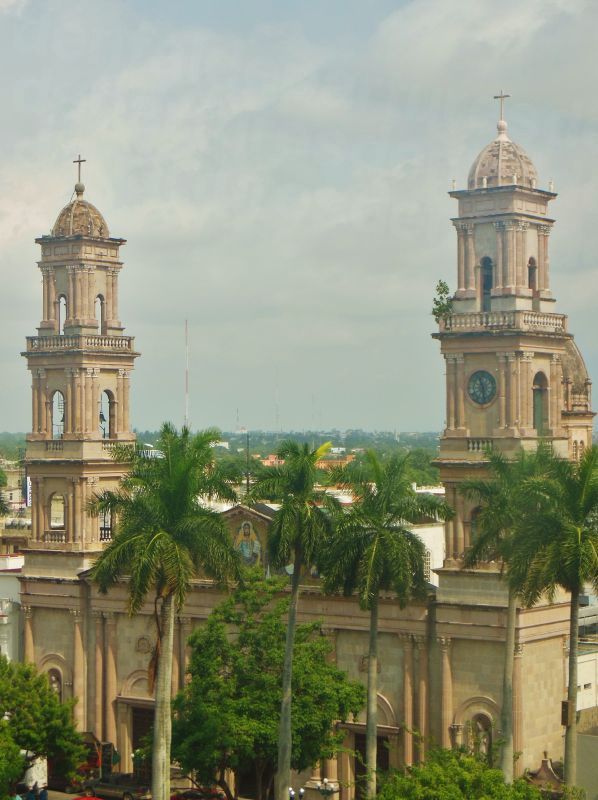 (Image by: Juan G Loya)
What else is there to do?
The region is rich in natural wonders and natural resources and offers ecotourism at the El Cielo Biosphere Reserve, a UNESO World Heritage Site, which contains three museums and bio/ecological study in a picturesque part of the world known as the Tamaulipecan Huasteca.
Towns, such as Tula, one of the 'Magical Towns' (Pueblos Magicos) are worth a visit for their historic or cultural significance, or for their natural beauty. Tula dates back to 1617 and attractions in the town are its architecture, the Cuizillo – one of the largest pre-Hispanic pyramids and the craft of the region, particularly the leather jacket.
While not renowned for its beaches, beach bunnies will find that Miramar Beach will hit the spot. Over 6 miles of white sand, sloping gently into the water – and waves up to 9 feet – all under a tropical sky, and there are, of course, the ubiquitous golf courses – several throughout the state, including in Tampico, Reynosa and Nuevo Laredo.
Getting there – flying in
There are three international airports in Texas all within 40 miles of the border crossing – McAllen Miller, Valley International aka Rio Grande Valley and Brownsville.
Distance from Progreso border crossing to local destinations:
Reynosa, 25 miles (41 kms): 33 minutes
Matamoras, 34 miles (55 kms): 43 minutes
Tampico 331 miles (532 kms): 6 hours
How do I book an appointment?
Book an appointment with one of our dentists in by calling toll free or booking online. You can use your computer, tablet or smart phone to make your online booking. Need any further information or go any problems? Talk to us via our online chat – we're here 24/7 to help you find and book your dentist in Tamaulipas.
(Main Image by: Enrique López-Tamayo Biosca)