Get big discounts on the cost of your dental care in one of Mexico's smallest states. Our dentists in Tlaxcala provide a warm welcome, dental expertise and prices around 70% less than at home.
Tlaxcala may be small in size but it's big on history. An abundance of pre-Hispanic archaeological sites, Colonial towns and old haciendas – some still working as originally intended; some now working as boutique hotels – and a diverse countryside that beckons adventure and you have plenty of options for enjoyment.
Add in the pleasant weather and Tlaxcala is a place to visit at any time during the year. The state capital, Tlaxcala, while not the biggest city in the state has an impressive historic center with fine examples of baroque architecture, colorful murals and an impressive gateway consisting of twenty-eight archways to welcome you. While it is true that colonial-era architecture is evident just about everywhere in Mexico, it is said that the finest examples are found in Tlaxcala.
Tlaxcala's main tourist draws are the archaeological sites of Tizatlan, Cacaxtla and Xochitecatl, but in comparison to Mexico's other popular sites are relatively unknown, which is surprising, especially as Tlaxcala is also home to the oldest church in Mexico, built in 1521, and the first monasteries were built by the Franciscans here in 1524.
With reportedly more than 1,000 archaeological sites, 140 haciendas and countryside which allows a myriad of activities, including golfing and kayaking, Tlaxcala is a state full of history and adventure, where an air of times gone by still lingers.
One thing is for certain, you will not be disappointed by things to do and sights to see in Tlaxcala – and if you travel here for dental care there are plenty of options for taking it easy or for getting out and about. Ninety-five percent of tourists to Tlaxcala are from Mexico – and foreign visitors are mainly European. Do something different from the rest and discover Tlaxcala's riches for yourself – before the rest do.
Where is Tlaxcala?
Tlaxcala is bordered by the states of Hidalgo, Puebla and Mexico State and is situated in east-central Mexico.
Why visit a dentist in Tlaxcala?
Tlaxcala's pleasant weather makes it a year-round destination, and purely from a history point-of-view is one of the most impressive states to soak up the atmosphere and architecture of Mexico's bygone eras.
But, it is not just about olde worlde Mexico in Tlaxcala. Old haciendas have been spruced up and transformed into luxury hotels and relaxing B and B's and there are no shortage of activities to indulge in – whether high-adrenalin or something more sedate.
Tlaxcala is steeped in history, but it's tourist and dental facilities are as modern as anywhere else. Up-to-date clinics with the newest technologies and well-qualified dentists ensure your treatment here will run smoothly, and with savings of around 70% what's not to like?
Here are the comparable costs of some of our most popular procedures:
• Average cost of a single dental crown in the US $1,200, in Tlaxcala $591
• Average cost of root canal, post and crown in the US$2,200, in Tlaxcala from $1,131
• Average cost of dental implant and crown in the US$3,900, in Tlaxcala $1,750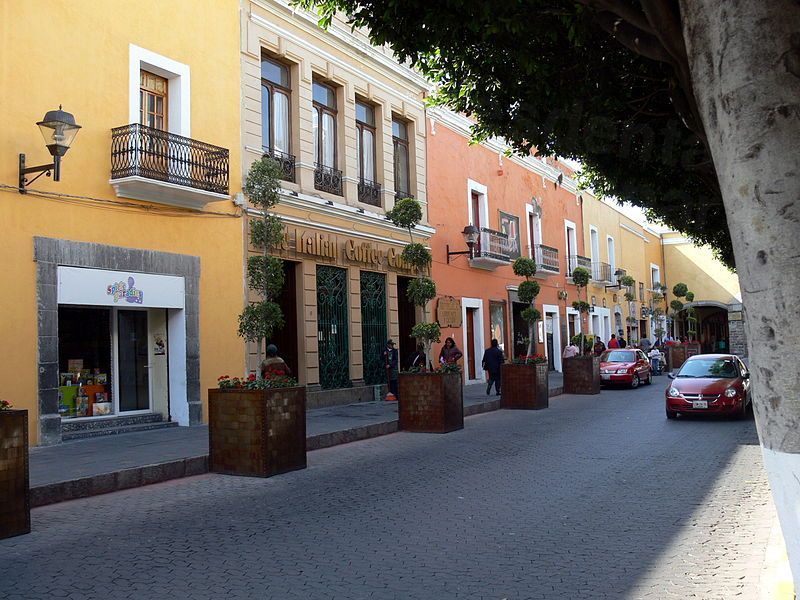 (Image by: Wolfgang Sauber)
Where to stay?
Throughout the state of Tlaxcala there are plenty of places to stay, from the historic center of the capital city to the tourist attractions and archaeological sites. There are also converted haciendas, and while ecotourism is in its infancy here, keep your eyes peeled for new facilities that are beginning to attract people to the region's national parks.
Is it safe?
Yes – perfectly. There are no warnings from the US travel advisory about the whole state of Tlaxcala.
Is the quality of care the same as back home?
Providing you choose a reliable dentist then yes – the quality of dental care is as good as you receive at home. The trick, of course, is finding a dentist you can trust.
Obviously, the indicators that you use at home for finding a good dentist – recommendations from friends, family or neighbors or visiting the clinic – are not something you can do easily when looking at dentists in another country.
This is where Dental Departures has tried to fill that knowledge gap. We background check all our dentists, including legal and criminal checks, and their qualifications which we list on our website. You can then see, at a glance, what qualifications our dentists have, and where they gained them. You can also see if your dentist has membership of other professional organisations, such as the American Dental Association.
Moreover, we also include real patient reviews on our site too – good and bad, which are freely available for all to read.
Furthermore, we visit each one of our verified clinics for ourselves. If we're happy with how things look we take high definition photos and virtual tours to put on our website. If you can't get there in person to check your dentist out then we will be your eyes with our cameras.
We give you as much information as we can to enable you to make an informed decision as to whether a particular dentist is suitable for your requirements, and taking this approach you are much more likely to find a dentist who will provide you with great treatment, rather than just taking a pot-luck approach and hoping for the best.
What happens if something goes wrong? Does my dental care have guarantees or warranties?
All of our dentists provide warranties and guarantees on the work they do, and on the materials they use. If something does go wrong then your dentist will fix it free-of-charge under their warranty.
Fortunately, it is a very rare occurrence that any of our patients experience problems. However, we want to make sure that any issues are dealt with efficiently and expediently and are perfectly happy to take up any issues on your behalf with your dentist – you only have to ask.
What is not covered under warranty is additional charges you may incur in traveling back – for example accommodation and travel costs. If this is a worry for you then to put your mind completely at ease we have got together with some insurance companies who provide low-cost insurance cover to meet these additional costs should the need arise.
(Image by: Alejandro Lobaton S)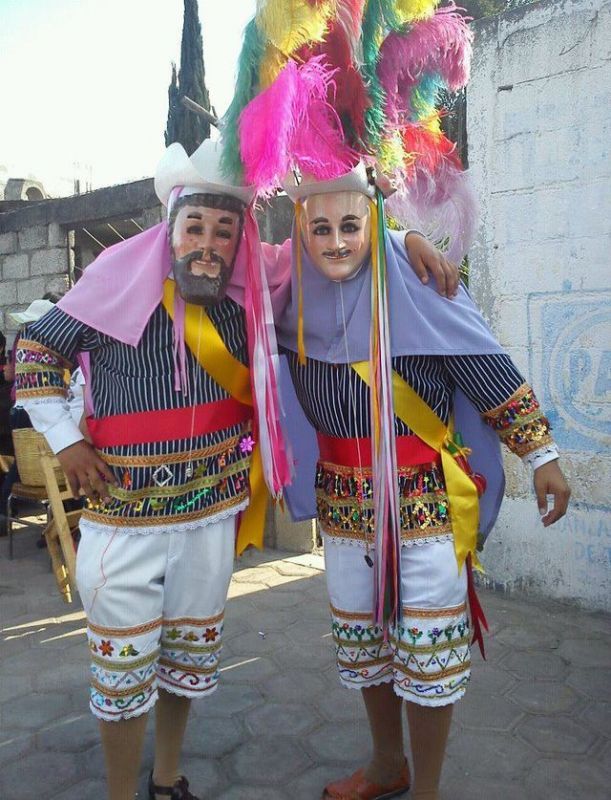 Do I need to speak Spanish?
Our dental clinics in Tlaxcala have English speaking staff and so you shouldn't have any problems communicating or understanding what your dental problems are.
What payment methods are accepted by most dental offices?
Our dental offices in Tlaxcala all accept US cash, and most accept a variety of other payments, including debit and credit cards, personal/traveler checks and bank transfers. You can see all methods accepted under each individual clinic listing on our website. Please note that credit card payments usually incur an additional processing charge of between 3-4%.
Is my US or Canadian Dental Insurance accepted?
US or Canadian dental insurance is not usually accepted by our dentists in Mexico. However, if your insurance provider allows for 'out-of-network' care you will be able to claim your expenses back when you get home.
Ask your insurance company about it – and make sure to get the paperwork from them before you travel.
When is the best time to visit one of our dentists in Tlaxcala?
Our dentists in Tlaxcala are open all year round and so you can visit at a time that's convenient to you.
The weather is generally cool, which is great for sight-seeing.
Is the region handicapped accessible?
Some parts of the state are easier to navigate than others and you will also find that in the different towns, cities and villages.
Modern hotels are usually wheelchair accessible and many of our dentists provide pick-up services to make getting around a little easier.
We're always happy to find one of our dentists for you so get in touch and let us know your requirements.
What is the downside? What should I know about visiting?
The standard method of pain relief in Mexico is local anesthesia. If you require sedation of any kind most of our dentists will happily arrange this, but the services of an anesthesiologist are required and so you will need to book in advance. There will also be additional fees of between $400-$600.
Prescription anxiety medication, such as Valium, will also need to be ordered in advance.
What else is there in Tlaxcala?
The city of Tlaxcala, like many of Mexico's colonial cities, is a joy to walk around. Fascinating architecture amid gardens and squares with shops, cafes, restaurants and bars a plenty to rest, recuperate, refresh yourself and watch the world go by. However, Tlaxcala is not a one-destination state and any of its other larger cities, including Apizaco and Huamantla, have something to offer.
So too, does the natural beauty of the surrounding countryside, and while ecotourism is in its infancy here, the national parks are proving irresistible for those wanting to get closer to nature or to pursue adventurous outdoor pursuits.
La Malinche National Park is home to the Malinche volcano which offers terrific views across neighboring states, even to other volcanoes, such as Popocatepetl in Puebla or Pico de Orizaba in Veracruz. There are also countless other pursuits to engage in, including rappel, mountain biking and horse-riding, as well as camping.
One of Tlaxcala's most magical sights is the Forest of Fireflies. Every evening at around 8.30 pm from June through to August mating fireflies put on a unique light show, and while it is a protected area, visitors can get access to this natural wonder providing they have respect and observe the guidelines for witnessing this phenomonen. There are three eco-hotels in the area, or you can camp, or stay in the nearst town, Nanacamilpa.
The state is also known for its regional festivals which feature feasting, music and dancing. As well as celebrating religious festivals Mexicans love to celebrate their independence from Spanish rule. If you are lucky enough to be visiting during a festival you will notice many of the dancers wearing elaborate costumes, such as mustached masks and colorful clothes with plumed hats that are a satirical depiction of the Spanish.
This small state packs a big punch for its beauty and the options it provides for getting away from it all in its haciendas, ranches and eco resorts. It may not be one of Mexico's foremost tourist destinations yet, and it may offer a different experience to Mexico's popular beach destinations, but it is certainly a worthy alternative.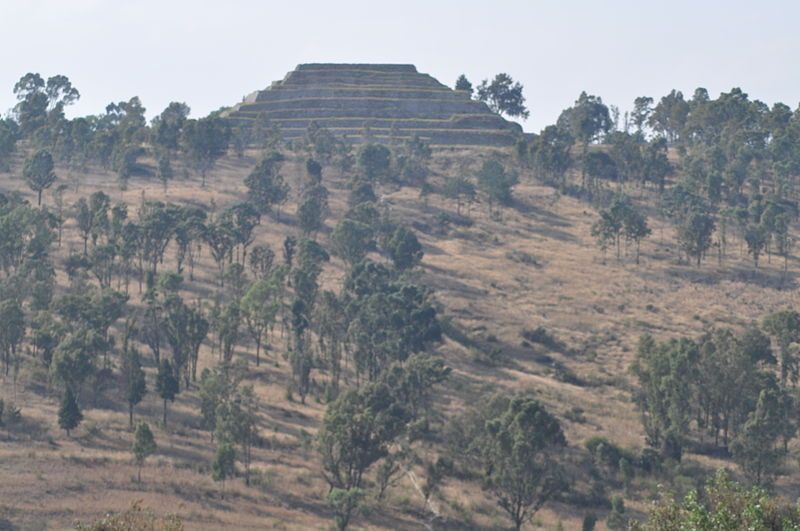 (Image by: Isalgador82)
Getting there – flying in
A little over 50 miles away is Mexico City's Benito Juarez International Airport – the nearest airport with flights arriving and departing from around the world. Hermanos Serdan International is around 13 miles away but it mainly serves domestic flights with only Dallas Fort Worth and Houston in the US being the only international routes.
Distance from Tlaxcala to other areas:
• Hermanos Serdan International Airport, Mexico: 25 miles (41 kms), 35 mins
• Benito Juarez International Airport, Mexico: 70 miles (113 kms), 1.5 hrs
• Apizaco: 12 miles (20 kms), 26 mins
• Huamantla: 29 miles (46 kms), 45 mins
• La Malinche: 25 miles (40 kms), 1 hr
• Nanacamilpa: 35 miles (56 kms), 50 mins
• Puebla: 22 miles (36 kms), 50 mins
How to book an appointment:
It's easy to find and book an appointment with a dentist in Tlaxcala with Dental Departures. Book directly using our website. Or if you prefer, talk to us using our toll-free number, or via our online chat facility. Or send us an email. We're available practically 24/7 to get you to a quality-checked dentist in an affordable overseas location.