Last fact-checked: 17 February 2021
If you're looking for reliable dental care overseas, visit one of our dentists in the United Arab Emirates. The UAE is renowned for its excellent healthcare facilities, but booking with Dental Departures' ensures you'll be treated by a fully background-checked dentist and pay a competitive rate, often hundreds or even thousands less than back home.
This Dental Departures destination guide sets out everything you need to know about dental tourism in the UAE, including overviews of top destinations in the country like Dubai and Abu Dhabi, the types of treatments available, price comparisons, recommended clinics and advice for when you're there.
UAE—In Brief
The United Arab Emirates is a Middle Eastern country bordering the Persian Gulf and Gulf of Oman that consists of seven emirates—a territory governed by a monarch or emir. The kingdoms in the UAE include Dubai, Abu Dhabi, Ajman, Fujairah, Ras al-Khaimah, Sharjah and Umm al-Quwain. It is considered one of the most liberal countries in the Gulf and is known for its high standard of living, largely due to oil wealth and financial sector.
The UAE is generally renowned for futuristic cities and resorts, particularly in Dubai, which is the country's most popular tourist hotspot and counts the world's tallest building, and a man-made island shaped like a palm tree, among its famed attractions. Over recent years, Dubai has overtaken the capital, Abu Dhabi, in terms of visitors, but Abu Dhabi runs a close second.
The other emirates aren't as well-known as Dubai or Abu Dhabi, but they shouldn't be forgotten. Ras Al Khaimah has 40 miles (64 kilometres) of pristine coastline, while the best snorkeling spots along the Persian Gulf can be found just off Fujairah's shoreline.
The UAE is a winter sun destination, with temperatures coolest between December and February around a comfortable 25C (78F). In the summer, it can be unbearably hot, reaching 45C (113F), although there are activities you can do to keep cool, such as head to Ski Dubai, in the Mall of the Emirates, where you can ski, watch penguins and ride the snow bullet.
One of the major pastimes in the UAE is shopping—and there are vast, air-conditioned malls that offer, not only shops and restaurants, but other activities, including aquariums, ice rinks and spectacular fountain shows that are synchronised with music and lights.
Although air-conditioned malls are a welcome reprieve from the summer heat, outdoor experiences, such as desert safaris, golfing, windsurfing, kite-flying and water parks are popular activities for those wanting to enjoy the outdoors.
Why Choose the UAE for Dental Care?
The UAE is fairly new to medical and dental tourism, but its excellent quality services are attracting a growing number of international patients. Prices for dental treatments here aren't as low as other, more established medical tourist destinations, like Thailand—but visitors to the UAE are not usually as concerned with saving money, especially given the fact that it is one of the most expensive countries in the world. Alongside potential savings, the UAE's main draw for dental tourists is sheer high-quality and luxury of its services; this country simply doesn't do second-best.
We all know the importance of keeping our dental health in check by going to the dentist regularly where simple treatments, such as professional teeth cleaning and treating tooth cavities prevent your mouth from becoming unhealthy.
There is no reason why you can't have any of these dental treatments while you are on holiday in the UAE, as well as a comprehensive range of cosmetic dental treatments to supercharge your smile as the expertise is certainly available.
How Much Are Popular Dental Treatments in the UAE?
The table below shows the average price of popular dental treatments in the UAE. Although the UAE is an expensive location, it is still possible to save money compared to home.
| | | | | | |
| --- | --- | --- | --- | --- | --- |
| | UK Price (£) | UAE Price (£) | Eire Price (€) | UAE Price (€) | Savings |
| All-on-4®treatment concept | 16,000 | 6,500 | 19,000 | 7,500 | 60% |
| Crowns | 1,200 | 600 | 1,500 | 700 | 50% |
| Fillings | 157 | 90 | 190 | 104 | 42% |
| Implants | 3,000 | 700 | 3,600 | 815 | 76% |
| Veneers | 1,000 | 400 | 1,180 | 465 | 60% |
| Dentures | 1,400 | 700 | 1,700 | 820 | 50% |
| Root Canal | 1,000 | 400 | 1,250 | 450 | 60% |
| Whitening | 400 | 300 | 450 | 349 | 25% |
( Note: the prices above are approximate. Please check our current prices for your selected clinic for estimated costs of treatment).
Where to Stay in the UAE?
When you stay in the UAE, the vast majority of hotels offer complete, unadulterated luxury. The average price of hotel rooms is probably on par with any big city in the world, but the difference in the UAE is that the sky's the limit in terms of prices and sumptuousness. After all, the world's only 8-star hotel is located in Dubai.
Will I Be Safe in the UAE?
The UAE is one of the safest countries in the world. The risk of violent crime is low and few crimes are specifically targeted at tourists. As in any other major city, pickpocketing is the most common problem, so do be vigilant and keep your valuables safe and inaccessible to opportunists.
It should be uppermost in western travellers' minds that the UAE is a Muslim country, and although it isn't as conservative as other Middle East countries, laws and customs are somewhat different from those at home. Do make sure you keep on the right side of the law, for example, at the beach wearing a thong bikini is illegal. In most other cases, it is more about respect and common sense; there is no need to cover up completely but do try to avoid revealing clothes, like short-shorts, mini-dresses and low-cut tops.
Other safety issues related to the beach, and particularly the currents when swimming in the sea—and ensuring your skin is protected from the sun.
Is the Quality of Dental Care in the UAE Comparable to Back Home?
Absolutely. There has been a huge investment in medical tourism across the UAE, and its facilities are among the best in the world. In fact, the facilities tend to be better for tourists than the general population.
As far as dental care is concerned, clinics here are state-of-the-art and equipped with the latest technologies to provide accurate diagnoses and predictable treatment outcomes, as well as innovations, such as computer-aided design/computer-aided manufacture (CAD/CAM). Many healthcare professionals have undertaken at least some of their training overseas, across Europe, the United States or India. Due to salaries in the UAE being tax-free, it is a popular place to work. This means standards are high as only the most qualified practitioners are admitted into the country to work.
Booking with Dental Departures
If you are planning on receiving dental care in the UAE but lost in terms of where to start, don't despair; Dental Departures is a reliable resource that can point you in the right direction.
We are experienced in working with dental providers across the world. You can be confident that all of the clinics you see on our site are reliable as we only choose to partner with the best. We carry out a number of background checks, including legal/criminal records and onsite visits. We also confirm dentist qualifications and professional memberships, collate real patient reviews and publish prices, location maps and clinic photos to help you make the right choice.
Get started now by browsing through three of our top-rated clinics in the UAE:
[Note: the above-listed clinics are all based in Dubai]
What Happens if Something Goes Wrong? Is My Dental Care Guaranteed?
No medical or dental procedure can ever be guaranteed 100%, but choosing a dental facility with a good reputation will go a long way to making sure your treatment results in a successful outcome.
All of the clinics listed with Dental Departures provide guarantees or warranties on the treatment their dentists carry out, as well as on lab work, such as crowns, dentures or veneers. Fortunately, over the years, we have had very few patients who have had problems with their dental work (and of those that did, the issues were minor).
In the unusual event that you do have a problem, you can return to your dentist to have it fixed before you go home, free of charge. If you are having extensive or expensive dental work carried out, for complete peace of mind you may want to take out medical complications insurance, which will cover the cost of your travel and accommodation if you need to go back to the dentist in the UAE once you've returned home.
What Language Do the Dentists in the UAE Speak?
All of our dental clinics have staff that can speak English. Many dentists undertake part of their training abroad in the US and the UK, and English is the international business language, so it is likely that English is spoken fluently by most dentists.
What Payment Methods are Accepted in the UAE's Dental Clinics?
The Dirham is the currency in the UAE, and it is accepted as cash in our dental clinics. Check each individual listing on our website for specific details at the clinic you are attending, but most accept bank transfers and Visa/Mastercard debit and credit cards.
When Is the Best Time to Visit the UAE?
Our dental clinics are open all year round, so you can visit at any time. However, because the UAE's summers are very hot, it is popular for most people during winter (December through to the end of February).
What Else is There in the UAE?
The UAE has a vast range of visitor attractions —some traditional, some luxurious and others rather quirky! One thing is certain: the UAE doesn't believe in modesty. If you want to see opulence, grandiose and over-the-top, you'll find it here.
Dubai
The man-made palm-shaped Palm Jumeirah island is an iconic site across the world. You can stay in one of its glitzy hotels, take a stroll down its boardwalk for views along the Dubai Coastline; dine at an upmarket restaurant, relax at a beach bar or party the night away at a club.
Elsewhere, the Dubai Miracle Garden, which is the "largest natural flower garden in the world" has more than 45 million colourful blooms—no mean feat considering Dubai's desert climate. It is still superbly over-the-top and there are plans to extend the site to include a shopping mall (of course) and other attractions.
For an alternative to Dubai's shiny skyscrapers, just 25 minutes from the city centre is Al Bastakiya—the peaceful 'old' Dubai, with its narrow lanes and bougainvillea-shaded courtyards. It is now a fledgling artistic quarter, with galleries to explore and place to stop for refreshments.
The Emirates was nomadic only 60 years ago, before the oil boom, with tribes living in tents, travelling by camel and hunting with falcons. You can take a one-day tour to a traditional desert camp and relive those days.
Abu Dhabi
The Sheikh Zayed Grand Mosque is a stunning landmark combining the architectural styles of various Islamic countries, including Turkey, Pakistan and Morocco. It is the largest mosque in the world, with ornate mosaics and glasswork to see inside.
The Louvre is a futuristic-looking, domed museum city on the sea. The central dome and 12 themed galleries take you on a journey through time around the world. There are often workshops held and tours you can book in advance.
Head out to the desert and visit an oasis. The lush palms of the Liwa Oasis is a three-hour drive from Abu Dhabi City, but you can explore date farms and a fort closer to the city, and if you go in January you can check out the Liwa Sports Festival at Moreeb Dune.
Ras Al Khaimah
Ride the world's longest zipline on the Jebel Jais mountain, the UAE's highest peak. Both exhilarating and terrifying, the course traverses sheer drops below while eagles soar above.
Fujairah
The Al Bidya Mosque is the oldest in the UAE—and couldn't be further removed from the modern skyscrapers and architecture that are the epitome of many of the UAE's cities. Built into the hills between the Hajar Mountains and the Gulf, it is thought to date back to 1446.
One of the UAE's best diving spots is situated around the thriving reefs off the east coast in the Gulf of Oman. Coral gardens, shipwrecks, turtles, seahorses and rays all add to its allure.
One of the criticisms levelled at the UAE is that there is no particular "culture". However, that simply isn't true. Sure, oil wealth has overseen a grand scale development across the emirates, but the old Arabian way of life is still visible, just as long as you go looking for it.
Getting to the UAE
Flights from the UK take around seven hours and flights are available from major cities. While Dubai is the most popular emirate for visitors, with package deals for four or five nights easy to find online, it is becoming increasingly easy to find flights or packages to the other emirates, particularly Abu Dhabi.
Getting Around
Taxis are the most favoured method of transport in the UAE if you're a visitor, although there are buses available too. Dubai is the only emirate with a tram and metro system.
You can also travel between the different emirates in luxury coaches, which have minibars, massage chairs and TVs. If you've flown with Etihad there is a free coach service between Abu Dhabi, Dubai and Al Ain. There are also domestic flights linking Abu Dhabi, Dubai and Sharjah.
Car hire is available from most major car hire companies at airports, malls and hotels. Major highways between the emirates are good quality and signposted in English and Arabic, but be warned that driving in Dubai is notorious for congestion and bad driving.
Visa Requirements
British, Irish, American, Canadian, Australia and New Zealanders are not required to obtain a tourist visa in advance to enter the UAE. Instead, a "visa on arrival" allows you to stay for up to 30 days.
Distance from Country Capital (Abu Dhabi) to Other Tourist Destinations:
● Dubai, 86 miles (139 kms)
● Sharjah, 101 miles (164 kms)
● Ajman, 109 miles (176 kms)
● Umm Al Quwain, 126 miles (204 kms)
● Ras al Khaimah, 155 miles (250 kms)
● Fujairah, 158 miles (255 kms)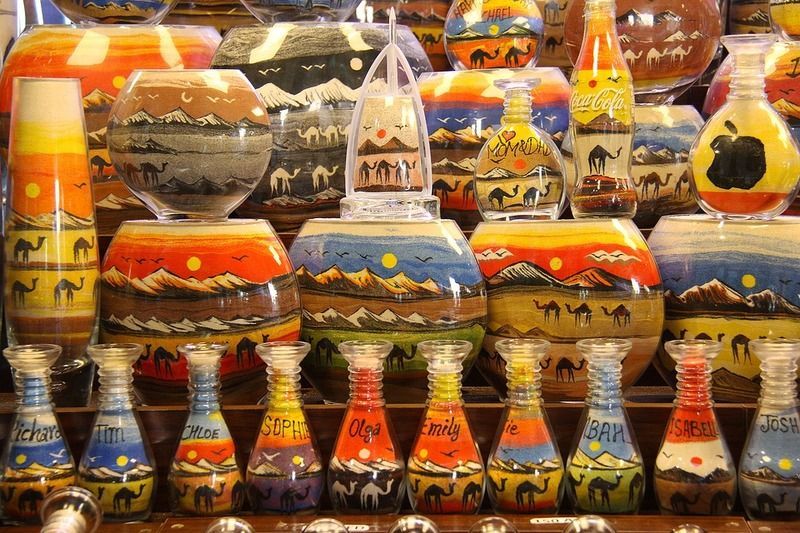 How Do I Book My Dental Appointment in the UAE?
Choose your United Arab Emirates dentist with Dental Departures. Ask our Customer Care Team for a free quote or talk to them about finance, hotel bookings, insurance or any other aspect of your dental tourism trip to the stunning UAE.
Sources:
Dental Check-Ups. NHS. 17 September 2018. https://www.nhs.uk/live-well/healthy-body/dental-check-ups/
Burhenne, Mark. Does a Teeth Cleaning Hurt. What Should You Expect? Ask the Dentist. 30 August 2019. https://askthedentist.com/know-before-you-go-teeth-cleanings/
Higuera, Valencia. Tooth Cavities. Healthline. 15 November 2017. https://www.healthline.com/health/dental-oral-health-cavities
Cosmetic Treatment. Oral Health Foundation. Website accessed: 17 February 2021. https://www.dentalhealth.org/cosmetic-treatment
Plush, Hazel. 15 Extraordinary Things You Can Do in the United Arab Emirates. 20 June 2018. https://www.wanderlust.co.uk/content/things-to-do-uae/
Getting Around United Arab Emirates. Website accessed: 17 February 2021. https://www.worldtravelguide.net/guides/middle-east/united-arab-emirates/getting-around/
UAE Visa Information. Emirates. Website accessed: 17 February 2021. https://www.emirates.com/english/before-you-fly/visa-passport-information/uae-visas/