Last fact-checked: 20 February 2020
Transform your smile at an affordable price with dental veneers in Colombia. If you're tired of your crooked smile and want a quick fix without having to undergo years of orthodontic work, or you have one or two teeth that are misshapen, damaged or discolored, then it might be time to consider a dental vacation to Colombia. You'll receive good-quality dental care while enjoying a holiday to remember in this transformed, exciting country.
Are Dental Veneers for Me?
Dental veneers are a cosmetic dentistry treatment that essentially places attractive veneers on the front of your teeth, hiding the unsightly appearances behind. As the treatment is purely cosmetic, it's important that you have good dental health so that the veneers will stay affixed to your teeth. Thus, the dentist will ensure any cavities are filled prior to the treatment, and will also check that your gum and oral health is generally good.
Veneers can be attached to single teeth, but are also effective in a row of four, six or eight to transform a crooked smile. Celebrities love them and you can see why (particularly, for example, when you compare Tom Cruise's before and after photos!). However, while one or two veneers may be affordable, the prices for any more than that at home can soon mount up to an unmanageable amount, which is why going abroad is so appealing.
What Are the Prices of Dental Veneers in Colombia?
The prices of dental veneers in Colombia are only about a quarter of the cost in the United States. Here's the bottom line: if you want to transform your smile with a row of veneers, then it's much more affordable in Colombia than at home.
| | | | | | |
| --- | --- | --- | --- | --- | --- |
| | US $ | CAN $ | UK £ | EUR € | AUS $ |
| Dental Veneers at home - Cost | 1,871 | 2,525 | 1,461 | 1,745 | 2,480 |
| Dental Veneers in Colombia - Cost | 420 | 556 | 326 | 368 | 585 |
What Is the Procedure for Dental Veneers?
The procedure for dental veneers normally takes two visits to the dentist:
Assessment, Treatment Planning and Preparation of Teeth: During your first consultation, you will undergo a thorough assessment which includes an examination of your mouth and diagnostic tests, like x-rays. The dentist will check with you what you hope to achieve with veneers and discuss the different materials that your veneers can be made from, e.g. composite, porcelain and zirconia—each of which have their own merits. Once it is established you are a good candidate for the treatment, your teeth will be prepared to receive the veneers. This involves the dentist removing a sliver of enamel from the front of each tooth so the veneers will be in line with your other teeth. Impressions of your mouth are then made and sent to a laboratory where your veneers will be made.
Affixing Veneers: After a few days, when your veneers are back from the lab, you will return to the dentist to have them attached. After a special light-activated adhesive is used to bond the veneer to the tooth, your new smile will be ready to reveal to the world.
Some dental clinics offer CAD/CAM technology (computer-aided design/computer-aided manufacture) that makes it possible to get your veneers designed and milled while you wait.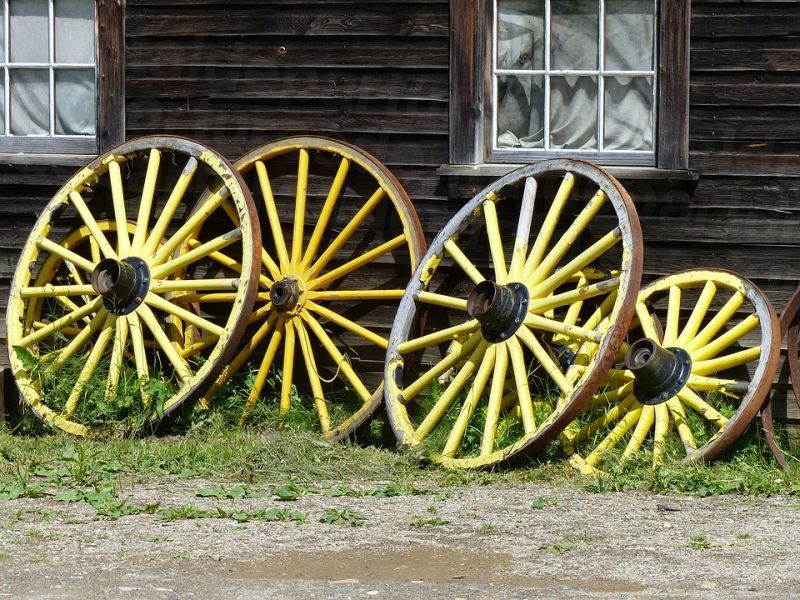 Why Is Colombia a Good Place to Get Veneers as a Dental Tourist?
Dental clinics that cater to international patients are generally of a high standard. Our listed clinics are modern and well-equipped with English-speaking dentists implementing the latest technologies. Many are located in popular, accessible tourist locations providing the ultimate in convenience:
● Dentica by Cristina Suaza in Bogota
● International Smiles in Medellin
● Centro de Implantes de la Costa by Julio Oliver in Cartagena
● Estetica Dental Avanzada in Cali
Dental Departures runs background checks on all clinics listed on our website. These include legal/criminal records and onsite visits, as well as confirming dentist qualifications and professional memberships. Our listings also include patient reviews, maps, prices and clinic photos, so you can easily compare clinics and choose where is best for you.
Colombia is a great location that has been much touted in the travel industry over the last few years. No longer plagued with civil disorder and a three-decades drug war, the country has transformed itself into a modern, 21st-century destination that offers visitors culture, history, and so much to see and do. Whether you love cities, the beach, the great outdoors or world heritage sites you'll find something to appeal, so do add Colombia to your shortlist if you're looking for an exciting dental tourism vacation.
How to Get Started with a Dental Tourism Trip to Colombia
Get in touch with Dental Departures' Customer Care Team to find out more about dental veneers in Colombia, ask for a free quote or you can conveniently book an appointment directly online with us—it's free! Our prices will be the lowest available—and that's guaranteed.
Sources:
Hughes, Lauren. The Most Amazing Celebrity Teeth Transformations. Woman Magazine. 20 September 2017. https://www.womanmagazine.co.uk/celebrity/celebrity-teeth-before-and-after-teeth-transformation-veneers-before-and-after-65743
Puri, Sameer. Material Choices for CAD/CAM Dentistry. Dentistry Today. 1 February 2018.
https://www.dentistrytoday.com/technology/10396-material-choices-for-cad-cam-dentistry
Auger, Steve. How do Veneers Work? Colgate. Website accessed: 7 May 2019. https://www.colgate.com/en-us/oral-health/cosmetic-dentistry/veneers/how-do-veneers-work-0515" target="_blank
McGreevey, William Paul et al. Colombia. Encyclopaedia Britannica. 7 May 2019. https://www.britannica.com/place/Colombia" target="_blank
Port, Fortresses and Group of Monuments, Cartagena. UNESCO World Heritage List. Accessed 7 May 2019. https://whc.unesco.org/en/list/285