Rejuvenate your smile with low-cost dental veneers in Budapest . With prices around a quarter of the costs at home, it's definitely worth considering a trip to this beautiful gem of a city.
If a damaged or ugly tooth is ruining your smile, or even if your teeth are crooked, dental veneers are a simple way to make things right. A veneer is a thin layer of porcelain or composite resin placed over the front of the tooth, obscuring the irregularities of the tooth behind it.
Veneers can be attached to a single tooth, or as a row of four, six or eight to create an even smile. They are a quick and effective way of creating a smile you can be proud of, without having to undergo years of orthodontic treatment. However, veneers can be prohibitively expensive, costing over £1,000 for just one, and thousands if you want to correct a crooked smile.
How Much Can I Save on Dental Veneers in Budapest?
The table below shows the average price of veneers in Budapest, compared to at home:
| | | | | | | |
| --- | --- | --- | --- | --- | --- | --- |
| | UK £ | EUR € | US $ | CAN $ | AUS $ | NZ $ |
| Avg Veneer Prices at Home | 1,461 | 1,745 | 1,871 | 2,525 | 2,480 | 2,661 |
| Veneer Prices in Budapest | 276 | 330 | 353 | 476 | 468 | 502 |
Are Dental Veneers a Suitable Treatment for Dental Tourists?
Absolutely! Most dental treatments work well for dental tourists, but dental veneers are particularly so because:
1: The treatment is quick and results can be achieved with just a couple of visits to the dentist. Typically, the procedure involves the preparation of the tooth or teeth receiving the veneers on your first appointment. A tiny sliver of enamel is removed from the front of the tooth to make room for the veneer. Impressions are made of the mouth and sent to the laboratory manufacturing your custom-made veneers.
2: There is very little downtime after the treatment, allowing you a shorter stay, or to take some time off while there.
3: The results are immediate and improve your smile dramatically.
4: The prices in Budapest are affordably low, compared to home.
5: If your dentist has CAD/CAM (computer-aided design/computer-aided manufacture) then you can likely be measured and fitted for your veneers while you wait, making the process even faster!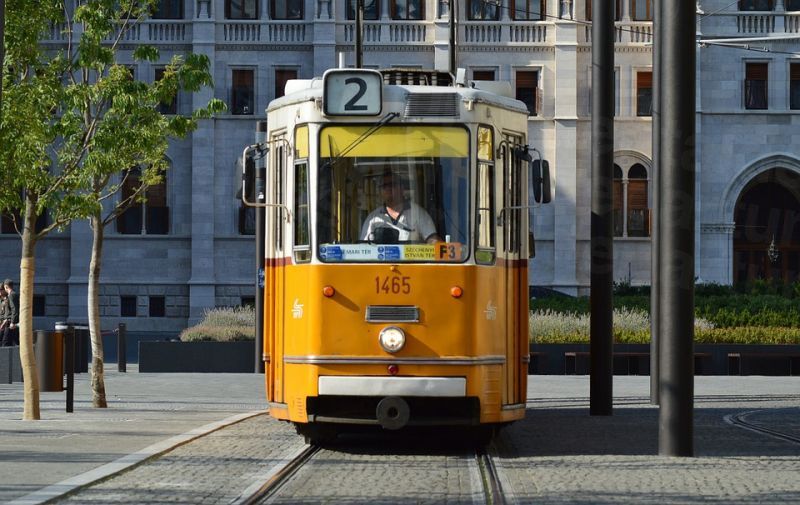 Can I Trust the Quality of the Dental Veneers in Budapest?
Dentists in Hungary offer excellent dental services to international patients. The country has a well-established dental tourism scene, with Budapest one of its most popular locations. Typically, dental clinics treating international tourists tend to be high-end, state-of-the-art facilities equipped with the latest diagnostic and therapeutic technologies. The dentists are highly-skilled, and certified.
You may be forgiven for thinking that the prices in Budapest are so low because corners are cut by using low-quality, inferior materials. However, the same materials used by your dentist at home are available in Budapest, as well as world-renowned brands, like Lumineers® and e-Max® veneers.
While it's fine to make assumptions about the general standards of dentistry, it's always wise to do your own research and choose a clinic you can trust. This isn't always easy to do even when you live in the same city, and is even more difficult when you are seeking care in another country.
This is where Dental Departures comes in: we have years of experience in this sector, and carry out our own background checks on all the verified clinics listed on our website. Legal/criminal checks and onsite visits are part of the process, as are confirming dentist qualifications and their professional memberships. You can find information under each listing, as well as clinic photos, patient reviews and prices to help you make an informed choice about the clinic suitable for your needs.
Take a look at some of our popular clinics in Budapest to get you started:
How Long Do Veneers Last?
If well cared for, veneers can last for well over 10 years, but to some extent that depends on the materials used. Composite veneers tend to last around half the time of porcelain veneers, and may be susceptible to chipping, with a life span of 5-10 years. Porcelain veneers can last for 10-15 years. That said, composite veneers are generally around half the price.
Veneers don't require any special looking after—just a normal routine oral hygiene regime with regular brushing, flossing and check-ups at the dentist.
Why Else Should I Choose Budapest for Dental Veneers?
Budapest is an historic city with a thriving, cosmopolitan atmosphere. The two sides of the city, Buda and Pest, straddling the River Danube, are now one city with their own unique identities.
Hilly Buda is on the west of the river. The magnificent Buda Castle is the main attraction on this side of town. The winding, cobbled streets make for a leisurely walk to the top and there are plenty of places for refreshments en route where you can experience the panoramic views of the city.
The Danube itself is another attraction, and you can get a feel for the magnificent architecture around the city by strolling its banks. Or, you might prefer an afternoon or evening river cruise.
You may like to walk across the Chain Bridge, connecting both sides of the city, and check out the flatter Pest, on the east side. Here, there is an altogether different vibe and plenty to see and do, including foodie heaven, The Central Market Hall; the French-inspired Andrassy Avenue; the Ruin Bars of District 8 and the Sczechenyi Baths and Pool—an enormous outdoor thermal spa in the heart of the city.
Budapest is a wonderful city to explore and you will certainly not be stuck for things to do outside of your dental care. In fact, you'll probably wish you had more time here because even in a week you'll feel you barely scratched the surface.
Further Information
Ask for a free quote, or book an appointment online for your veneers in Budapest. If you have any questions or concerns, or would like to know more, our Customer Care Team is available on the free phone number and online chat—so don't be afraid to get in touch.