Last fact-checked: 5 October 2022
Want to get rid of unsightly chips and stains from your teeth? Get a smile makeover with Dental Veneers in Bali. No need to shell out huge amount of money for a smile makeover. Dental clinics in Bali offer veneers at a lower price than back home.
The world-renowned tourist resort island of Bali is endowed with scenic views, beautiful beaches, and rich culture. Visit the rice fields and valleys located in the central highlands of Ubud. Famous resorts in Kuta, Seminyak, Sanur, and Nusa Dua offers hotel and villas near the beach. Snorkeling, surfing and diving sites are scattered throughout every part of the island.
Admire Bali's unique culture, evident in art, music, and dance, while enjoying your vacation at the same time as getting the smile makeover you've always wanted.
What are Veneers?
Veneers are customized thin shells made of tooth-colored materials that cover the front area of your teeth. Veneers improve your appearance by changing your teeth's shape, size, color, length. They are used to fix various dental issues such as:
Discoloration
Chips and minor cracks
Irregularly shaped teeth
Mild misalignment of teeth
Small gaps
What Are the Materials Used in Making Veneers?
The wafer-thin shells are made from porcelain or from resin composite materials. Porcelain resists stains compared to resin veneers and imitates the appearance of your natural teeth. Resin composites are thinner and require less removal of the tooth structure. Your Bali specialist will discuss the options based on your teeth's conditions and your preferences.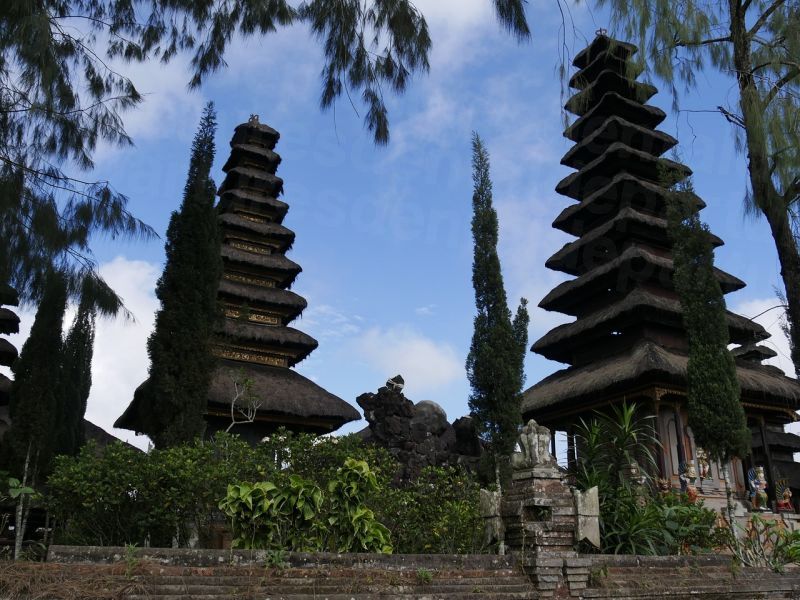 What's Involved in the Treatment?
Veneers are fairly straightforward: diagnosis, treatment planning, preparation and placement. On your first visit, your dentist will discuss the goals you want to achieve, and the choice of material. Bonded composite or porcelain is the typical choice, with a report by the British Dental Association in 2014 being unable to conclude either way whether one performs better than the other. Your choice may, therefore, be determined by price—composite generally being cheaper than porcelain. Your dentist will examine your teeth and take x-rays, designing a treatment plan. Then, your teeth will be prepared by removing a portion of your enamel to make room for your veneers. After cleaning, checking and fitting, the veneers will be cemented to your teeth.
With proper care, veneers can last for many years. Your dentist will inform you on how to take care of your teeth with veneers. Just keep up with your daily oral hygiene – brush, floss, and rinse with mouthwash. Don't forget to get professional teeth cleaning regularly and as always, use caution when biting into hard food.
What is the Cost of Dental Veneers?
The cost of veneers depends on the type of material you choose. Porcelain veneers cost around AUD $537 (NZD $605; UK £290; €325; USD $416; CAD $530), per tooth.
Popular clinics in Bali offering cosmetic dentistry, including veneers:

What About the Quality of Dental Care in Indonesia?
Medical and dental tourism is popular here, partly because Bali is also a hugely traveled holiday destination. Increasingly, leisure tourists are seeing the benefits of getting their dental treatment while they are on holiday, and quality clinics have been established to meet this rising demand.
Clinics are contemporary and comfortable, usually equipped with wifi and other home comforts. Facilities are up-to-date, with clinical benchmarks and instrumentation that conform to international standards.
At Dental Departures, we list only clinics we trust, only after we are satisfied our background checks have revealed confirmed credentials, including professional memberships, qualifications and patient satisfaction.
How Can I Find a Bali Dentist for My Veneers?
This is where Dental Departures comes in. Our Customer Service will help you find a dentist in Bali for your veneers. Start by surfing our website: browse clinic photos, check out dentist profiles, read our verified patient reviews, compare prices, and avail yourself of any exclusive discounts. Get in touch with us by phone, email, or online chat.
Or if you are ready to schedule your appointment, you can book with us any time of the day or night, at no charge go you. We're here to assist you and hope to hear from you soon.
Image by: Keulefm
Sources:
Organisation Internationale de Normalisation (ISO). 17 November 2018. https://www.iso.org/home.html
How do Veneers Work? Colgate. 17 November 2018. https://www.colgate.com/en-us/oral-health/cosmetic-dentistry/veneers/how-do-veneers-work-0515