Last fact-checked: 18 February 2020
Save 70% on the cost of dental veneers in Alicante by booking an appointment with one of Dental Departures' pre-screened dentists. We help you transform your smile at an affordable price, all while you relax on holiday in this popular part of Spain.
How Much Do Dental Veneers Cost in Alicante Compared to the UK and Ireland?
Dental veneers prices in Alicante are considerably lower than at home. Compare the prices in the table below:
| | | | | | |
| --- | --- | --- | --- | --- | --- |
| | UK £ | EUR € | US $ | CAN $ | AUS $ |
| Dental Veneers Price at home | 1,461 | 1,745 | 1,871 | 2,525 | 2,480 |
| Dental Veneers Price in Alicante | 400 | 467 | 528 | 709 | 746 |
What Are Dental Veneers and How Do They Help My Smile?
For such a simple procedure, dental veneers are highly effective. Most of us are not blessed with perfect teeth, and veneers can help completely transform the look of them to improve our smiles and make us feel more confident. Made from a hard-wearing, wafer-thin sliver of material, a veneer is simply attached to the front of the tooth, effectively hiding what's behind.
Veneers can be used for:
● Misshapen teeth
● Discoloured teeth
● Chipped or damaged teeth
● To fill gaps between teeth
● Crooked teeth
Veneers can be fitted to a single tooth, if only one is spoiling your smile, or they can be fitted in rows or two, four, six, eight or all the teeth, to create a perfect, straight and white smile. This option is becoming increasingly more common for adults who do not want to undergo orthodontic (braces) work to straighten their smile and is favoured by countless celebrities.
What Is the Procedure for Dental Veneers?
Before you rush into things, you will want to get acquainted with what the procedure involves and whether veneers are suitable for your particular circumstances.
One of the most important factors to consider is your overall dental health. Your teeth and gums must be healthy with no active gum disease or tooth decay. The veneers procedure does not carry any dental health benefits, so you can't paper over the cracks of bad dental health hoping that your veneers will sort the problems—they won't. Furthermore, any problems with your teeth and gums will only get worse if you don't address the problems before you have veneers. Further, your veneers won't last and are likely to fall off if the underlying tooth structure is not strong enough to support them.
So, if you are still sure that dental veneers are for you, your dentist will, of course, give your mouth a thorough examination and discuss with you whether veneers are a good option for the results you want. As soon as you get the green light, the treatment will typically entail two separate visits to the dentist a few days apart.
At the first visit, you will have a discussion about the materials for your veneers, which may be dictated by your budget. Once the material is agreed, the teeth receiving the veneers are prepared by removing a thin slice of enamel from the front of the teeth. After that, impressions of the teeth are taken which are sent to a laboratory where your veneers are custom-made. You will be asked to return to the dentist for fitting once they have been received from the lab.
On your second visit, the dentist will place the veneers over each tooth to make sure they fit. The surface of each tooth is etched to provide a slightly rougher surface area, which helps the veneers bond securely to the teeth. A light-activated cement is used to adhere the veneers to the teeth, providing a strong, long-lasting bond that should see your veneers last for years to come.
CAD/CAM
In some circumstances, you may be able to receive your veneers in just one day providing that your dental clinic has CAD/CAM (computer-aided design/computer-aided manufacture) technology. Digital impressions will be taken of your mouth by the dentist, which then allows the dentist or lab technician to design and fit the veneers on a mock-up on the computer screen. You can see the process in action and make suggestions as to the colour and size of the veneers. Once you and the dentist are happy, the images are sent to an onsite lab where the veneers are milled while you wait. The dentist can then fit them and the whole process should only take a matter of hours.
Why Is Alicante a Good Place to Have Dental Veneers?
1: The obvious—prices are low. You receive three veneers in Alicante for the price of just one at home.
2: The veneers procedure is quick and pain-free. It will take up a small amount of your holiday time allowing you to enjoy Alicante to the full.
3: Alicante is a terrific place for a holiday. Historical cities and towns; miles of pristine beaches and a mixture of different resorts should ensure you will find somewhere along this stretch of coastline that appeals to you.
4: The standard of dental care in Spain is generally good; with our pre-screened dentists, you can have complete peace-of-mind that the facility you book is reliable. Our background checks include onsite visits, verifying dentist qualifications and confirming professional memberships. Patient reviews, clinic photos, prices and location maps are all available on our site, giving you everything you need to choose your dentist in Alicante.
These clinics in Alicante are all good options for your dental veneers:
● Gardents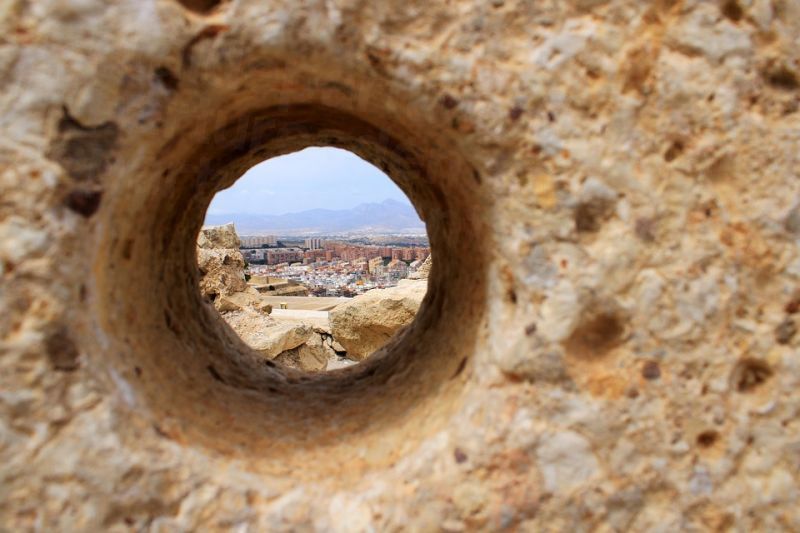 Book Your Veneers in Alicante Today
Book your appointment online for dental veneers in Alicante or contact Dental Departures' Customer Care Team to find out more and obtain a free quote. Your new smile could be much more easily achievable than you think.
Sources:
Auger, Steve. How Do Veneers Work? Colgate. Website accessed: 13 February 2019. https://www.colgate.com/en-us/oral-health/cosmetic-dentistry/veneers/how-do-veneers-work-0515" target="_blank .
Hughes, L. The Most Amazing Celebrity Teeth Transformations. Woman. 20 September 2017.
https://www.womanmagazine.co.uk/celebrity/celebrity-teeth-before-and-after-teeth-transformation-veneers-before-and-after-65743" target="_blank
Cardellino, Carly. Important! 23 Things You Need to Know Before Getting Veneers. 4 December 2018.
https://www.cosmopolitan.com/style-beauty/beauty/a13051650/what-are-veneers/Cosmopolitan" target="_blank .
Bonded Composites Versus Ceramic Veneers. British Dental Association. Website accessed: 25 February 2019.
https://bda.org/dentists/education/sgh/Documents/Bonded%20composites%20versus%20ceramic%20veneers%20.pdf" target="_blank
Sandilands, Tracey. CAD/CAM Dentistry: What Is It? Colgate. Website accessed 25 February 2019.
https://www.colgate.com/en-us/oral-health/basics/dental-visits/cad-cam-dentistry--what-is-it-" target="_blank