Brighten your smile on holiday with laser teeth whitening in Spain . It's quick, painless and very effective – and you'll pay only around half the price you would for, say, teeth whitening in Manchester.
Am I suitable for Teeth Whitening?
Teeth whitening is only suitable for stains that are on the outside of your teeth (extrinsic) rather than intrinsic stains which are on the inside of the teeth and caused by things like exposure to some drugs in the womb, like Tetracyline.
So, teeth that are stained by yellowing because you haven't cleaned your teeth properly and stains caused by food and drink, such as red wine and curries, will benefit from teeth whitening procedures.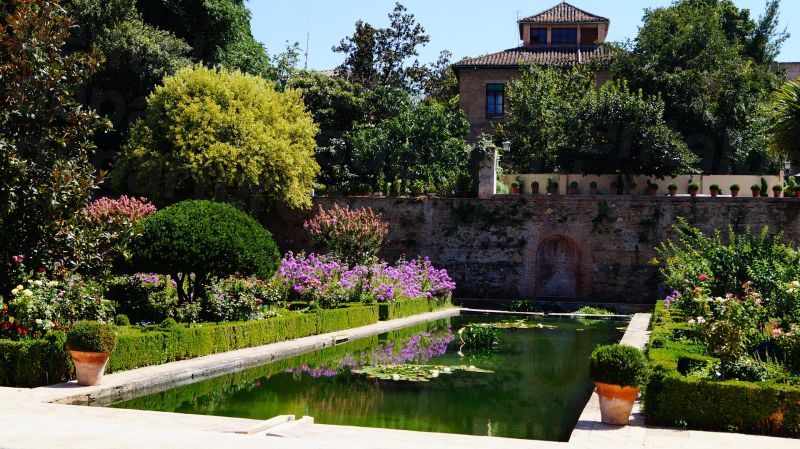 What are the different teeth whitening treatments available in Spain?
· The most common teeth whitening treatment are whitening toothpastes. However, these only offer a minimal whitening effect, even after prolonged use.
· At-home whitening kits obtained from the dentist. Impressions of your teeth are taken so that trays that hold the whitening gel can be fitted over your teeth. The peroxide gel contained in these kits is usually stronger than ones you can buy online where you mould your own trays. You place the gel in the trays and wear them overnight, while you sleep. After a couple of weeks, your teeth may be a couple of shades lighter. While not anywhere near as effective as laser teeth whitening, the at-home kits are good for keeping your teeth white after laser teeth whitening.
· Laser teeth whitening is carried out in a dental office. There are different brands, such as Brite Smile and Zoom!, as well as others available and although there may be slight differences in the process, all are equally as effective in providing dramatic whitening effects.
Is teeth whitening a good treatment to have as a dental tourist?
Yes. Laser teeth whitening, in particular, is a perfect treatment for dental tourists because:
· It won't take up too much of your precious holiday time;
· there is little downtime following the procedure (although some people do experience sensitive teeth for a day or two after the procedure, which settles down soon enough);
· the whitening effects are very noticeable;
it's much cheaper in Spain.
What's involved in the laser teeth whitening procedure at the dentist?
1: Only one trip to the dentist is needed for laser teeth whitening, which generally takes around 2 hours to complete. Before treatment commences, the dentist assesses the shade of your teeth using a shade chart. A note will be made of the corresponding shade number on the chart closest to the colour of your teeth.
2: The treatment begins with a thorough cleaning of your teeth, including removing tartar and any obvious stains.
3: Your mouth is prepared for the treatment so that the bleaching gel is only applied to the teeth and not the soft tissues. Thus, a rubber dam is placed around the teeth, protecting the gums and tongue.
4: You will also be asked to wear protective glasses to shield your eyes from the laser beam.
5: The dentist applies the bleaching gel to the teeth
6: The laser is directed to the gel to activate the bleaching agents
7: Wait for 15 minutes
8: The gel is removed
9: Repeat steps 5, 6, 7 and 8 twice
10: Once all the gel is removed, the dentist will clean your teeth again. The shade chart will be used to compare the colour of your teeth after the treatment to compare how many shades lighter your teeth have become.
What's involved in getting an at-home whitening kit?
You will need to factor in two trips to the dentist for this treatment.
1: At the first visit, impressions of the teeth are made and sent off the laboratory where trays that fit over your teeth are made-to-measure.
2: Once the dentist has received your trays back from the lab you will need to go and pick them up. Your dentist will demonstrate how to place the gel in the trays and apply them to your teeth.
Can I trust the quality of teeth whitening treatments in Spain?
As Spain is a member of the European Union, the country has to adhere to the same rules and regulations as every other member of the Union. Generally, the EU has good standards regarding patient welfare, health and safety.
All the technology and materials used in teeth whitening treatments is exactly the same as what your dentist uses at home, so need to worry that just because you are paying less that your treatment is not as effective, or is inferior in some way.
It's always worth doing you own research to find a reliable dentist. When you book through Dental Departures you are already one step ahead as we've already done the groundwork. By this, we mean that we have instigated our own checks, including legal and criminal records; dentist qualifications; professional memberships and onsite visits. You can see this information under each listings, as well as real patient reviews, clinic photos and prices, enabling you to make an informed choice on the clinic that is right for you.
Have a look at some of our popular clinics in Spain where you can get teeth whitening treatments:
What are the prices for teeth whitening in Spain?
You'll definitely save money on the teeth whitening price in London and elsewhere in the UK by going to Spain. Here are the costs of laser teeth whitening in Spain, compared to other countries:
| | | | | | | |
| --- | --- | --- | --- | --- | --- | --- |
| | UK £ | EUR € | US $ | CAN $ | AUS $ | NZ $ |
| Laser Teeth whitening cost – home | 387 | 462 | 496 | 669 | 667 | 705 |
| Laser Teeth whitening cost – Spain | 243 | 290 | 311 | 420 | 412 | 442 |
Why else should I choose Spain for dental tourism?
Spain has been the favourite holiday destination of Brits and Irish for decades. The Costas and Med Coast on mainland Spain are still very popular, as are the Balearic and Canary Islands. However, there is so much more to the country than sun, sand and cheap booze. Spain is a multi-faceted country. If you want a home-from-home where you can eat a full English breakfasts, watch British TV shows on satellite TV and mix mainly with other Brits then you can certainly find those sort of locations in Spain.
However, if you want to experience the Spanish culture, or to try and speak Spanish (no matter how badly) or go inland and discover traditional Spanish towns and cities then you have a vast country with so many new places to see and new experiences to enjoy.
The Med is the most visited region by Brits but you can still find reasonably uncrowded spots along this long coast. Just hire a car and off you go.
So, head off on holiday and make the most of inexpensive laser teeth whitening in Spain to get a much improved smile that will make a huge difference to your appearance. Speak with our Customer Care Team if you've any questions or would like to book an appointment.