Costa Rica is currently making a name for itself as one of the most viable medical tourism options in the world, especially for those seeking cosmetic treatments such as breast implants. Costa Rica is a beautiful nation for holiday and with some of the cheapest cosmetic treatment prices in the world. Here are 3 highly recommended surgeons in Costa Rica that specialize in breast implants and provide world-class services.
Dr. Pablo Solis
Dr. Pablo Solis is widely regarded as one of the best doctors for breast implants Costa Rica has to offer. With a practice located in San Jose, Dr Solis specializes in breast implants and all manner of reconstructive procedures. He can help you look your best, which is what Dr Solis does best! Whether its aesthetics or essential treatments, his procedures are performed to the highest international levels. Using the latest innovative treatments and microsurgery, he is simply one of the most skilled surgeons in Costa Rica.
Gustavo Chavarria
The respected surgeon, Gustavo Chavarria , is where Americans and Canadians in the know go when you are looking for a top-notch surgeon that offers an affordable breast implants price. Costa Rica has a handful of world-class surgeons, but not many operate in the same league as Dr. Chavarria.
With more than 20-years in the industry, specializing in reconstructive treatments, you are in the best hands. With an office located in San Jose, Dr. Chavarria speaks both Spanish and English, and with a team of highly-trained experts, is the perfect option for international clientele who seek an affordable breast implant experience while enjoying top-notch standards.
Miguel Alfaro Davila
When you are looking to find a doctor that offers world-class breast implants, Costa Rica surgeons such as Dr. Miguel Alfaro Davila is a good choice. With a practice located in Escazu, San Jose, Dr. Davila is a tried and tested surgeon that is adept at dealing with international patients from across the Western World. He gained his qualifications in plastic reconstructive surgery at Denver, Colorado, making him the ideal option for American customers.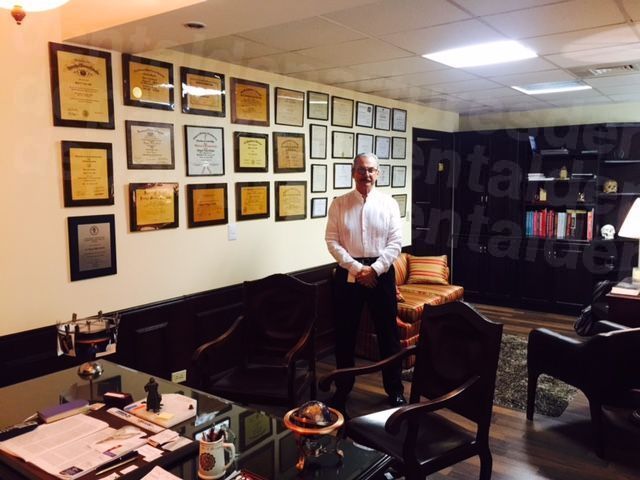 He is also famed for being one of the founders of the prestigious Hospital CIMA in San Jose, and has is a big name on the Costa Rican cosmetic treatments scene.
Breast Implant Prices
When you need to find an affordable breast implant price, the cost in Costa Rica is approximately 50% cheaper, depending on which clinics you use. Here is an example of the price for breast reduction in Costa Rica: $5,300 (CAN $6,757; UK £4,076; Euro €4,475; Aus $6,720; NZ $6,930), compared to the prices in the US $ 11,000 (CAN $14,393; UK £8,821; Euro €9,865; Aus $16,500; NZ $17,271).
If you are an American or Canadian seeking affordable Breast Implants, Costa Rica is a popular choice. They have some world-class surgeons and clinics that appeal to international clients from across the world. Take your time to read more about these 3 top-notch breast implant surgeons in Costa Rica that come highly-recommended for their affordable prices and excellence.