Bali dental tourism is a growing industry. It enables you to receive dental treatment at a beautiful holiday location – usually at prices considerably lower than you'd pay at home. Want to know more? Here are 5 facts about Bali dental tourism:
1: Wide range of dental services
Bali is not only known for scenic attractions, but also for top quality dental services. Dental Departures listings on our website of quality-checked clinics. Our background checks include on-site visits, dentists' qualifications, professional memberships, real patient reviews, and online testimonials. This gives you confidence that you'll be handled by a qualified professional. The clinics offer a wide range of services such as Preventive Dentistry, Endodontics, Periodontics, Oral Surgery, and Cosmetic Dentistry and are well-versed in catering to the needs of global dental patients.
2: Skilled dentists
Clinics in Bali are handled by dentists who completed their training from local and international institutions. They are affiliated with respected organizations. For example, the German dentist of Sunset Dental Bali is a member of the International Congress of Implantologists. At our verified clinics, US and other internationally-trained dentists will take care of your gum treatment.
If you need a smile makeover with veneers and other restorations, consult specialists in Cosmetic Dentistry like those at Rejuvie Dental Clinic.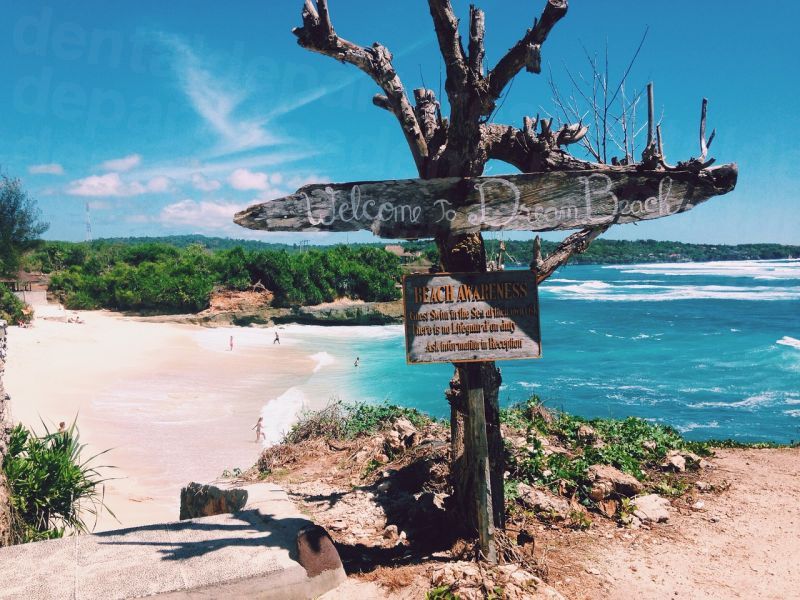 3: Low-cost dental treatments
Prices of dental treatments in Bali are lower compared to your home country – which is one of the primary reasons you may be considering dental tourism to Bali. For example:
porcelain/ceramic crowns in Bali costs around AUD $614 (NZD $669; USD $461; CAD $622; UK £379; Eur €438) compared to Australia AUD $1,598 (NZD $1,741; USD $1,200; CAD $1,620; UK £987; Eur €1,139).
4: Scenic attractions
Bali is one of Indonesia's top travel destinations drawing tourists from around the globe. It's part of the Coral Triangle with the highest biodiversity of marine life. The tropical climate is ideal for outdoor activities. The beautiful landscapes, lush greenery, breath-taking coastlines, and dazzling beaches impress many visitors.
Central Bali is the cultural district where the town of Ubud is located. Here you can see the rice paddies, artist's workshops, and galleries in Ubud or you can visit the Subak Irrigation System, which is recognized as a UNESCO World Heritage Site.
In South Bali, the popular destination includes Kuta, Seminyak, and Nusa Dua. Beaches in these areas are great for surfing, scuba diving, snorkeling, and other water activities. The white-sandy beaches are perfect for those recuperating from a dental work.
5: Budget fares and accommodation
Travelling to an Asian country is inexpensive. A number of airline companies like Cathay Pacific, Qantas, and Jetstar offer budget fares that delights travelers. Bali has a variety of accommodation options ranging from budget rooms, classy hotels, and beachfront resort to private villas.
From backpacking to high-end luxury, and from a simple to check-up to full mouth rehabilitation, dental tourism in Bali is a convenient way of maintaining your dental health while on holiday, or getting high-cost treatments that are too expensive at home at a much lower rate.