1. Dental crowns in Hanoi are made from top quality materials.
You can restore your cracked, broken, or missing teeth with crowns in Hanoi while on a holiday. The dentists improve the strength and appearance of your teeth with dental crowns. Dental clinics in Hanoi use top quality materials such as porcelain fused to titanium crowns, all porcelain, all-ceramic, and zirconia crowns. Some clinics use Computer-aided Design/Computer-aided manufacturing technology (CAD/CAM) that process crowns in just one day. The same type of materials are used by dental clinics in Western countries. This means you'll get the same quality of crowns – just like at home.
2. The dental facilities in Hanoi are verified.
The clinics compiled by Dental Departures are verified to help international patients. We perform background checks such as on-site visits, verification of dentists' qualifications, and validation of their professional memberships. The quality-checked clinics listed in our list include Serenity International Dental Clinic , Australian Dental Clinic , and Minh Thu Dental Clinic . These clinics provide modern, safe, and comfortable environment. They offer General Dentistry, Restorative Dentistry, Orthodontics, Cosmetic Dentistry, Oral Surgery, and other specialized treatments. The clinics are equipped with digital intraoral radiography, digital Cone Beam Computed Tomography (CBCT), laser system, and other equipment. They also comply with strict sterilization process.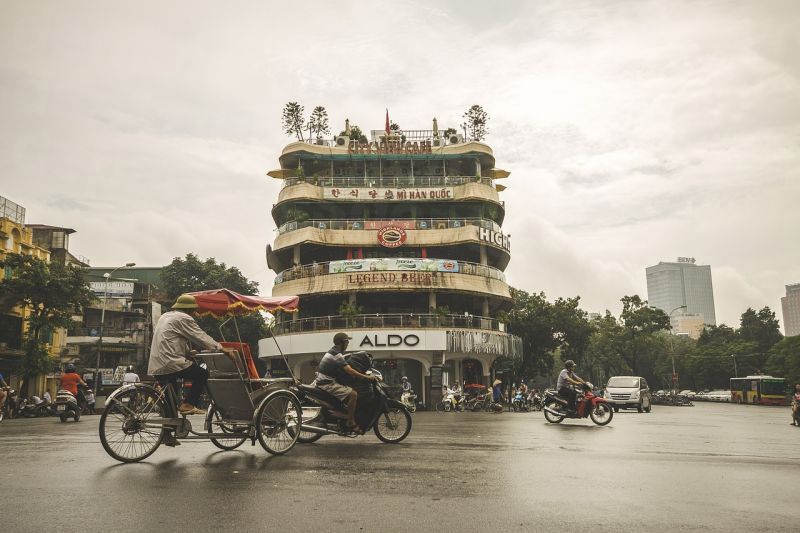 3. The dentists are internationally certified.
The dentists in Hanoi are certified by organizations such as the International Congress of Oral Implantologists (ICOI) and World Federation of Orthodontics. They specialize in Restorative Dentistry, Implantology, Cosmetic Dentistry, Orthodontics, and other fields. The certification means that they comply with international standards.
4. Cost of crowns in Hanoi is inexpensive.
Crowns in Hanoi are inexpensive compared to countries like Australia and New Zealand. The price is due to the low-cost of operational expense in Hanoi and not because of inferior quality. In fact, they use high quality materials like at home. To give you an idea about the price, you can get crowns in Hanoi for around AUD $398 (NZD $427; USD $300; CAD $405; GBP 234), which is lower than Australia AUD $1,615 (NZD $1,732; USD $1,218; CAD $1,644; GBP 951).
5. You'll enjoy a holiday in Hanoi
The capital city of Vietnam has a number of interesting cultural and historical attractions. You'll find various museums, art galleries, and other sites. The old structures are blended with modern shopping centers. Enjoy sightseeing, shopping, and dining out. A trip to Hanoi is not complete without tasting the famous pho, which is a popular rice noodle soup.
Browse the clinic profiles to see the dental crowns review, Hanoi dentist profiles, and other information. Spend a dental holiday in Vietnam and get inexpensive crowns. Hanoi is a great place to get dental crowns because it has many clinics offering high quality treatment and modern facilities at affordable prices. Contact our Customer Service to book an appointment.