Thinking of going to Mexico for dental care? If so, you might be interested in going to Los Algodones. Price list comparisons will show you that this location is one of the most affordable on the planet for dental care.
For North Americans, particularly those in the southern states, it is a very convenient destination to drive to – and if a day-trip is too much you can always make a few days out of it as there are plenty of good hotels in and around the area where you can relax and get-away-from-it-all in the sunshine.
Is the standard of dental care in Los Algodones good?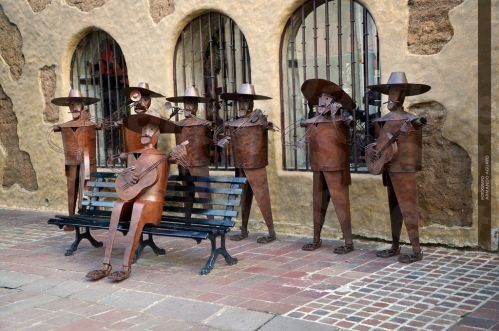 Generally – yes, it is. You may be on a budget but that doesn't mean you should limit your search to anything less than the best dentist in Los Algodones . Affordability doesn't mean you should suffer in terms of quality – certainly not in Algodones.
As far as the skills, expertise and qualifications of dentists in Algodones, if you do you a little bit of research you'll be able to see that many of the dentists offer services and expertise that is comparable with the United States. Clinics like Sani Dental Group and Castle Dental have been around a while, speak English, have excellent reviews, offer general and specialist dentistry and have dentists that are members of the American Dental Association , which means you are assured of the same standards of dentistry offered by dentists in the United States.
You may be wondering if the reason that dental care is less expensive here is because the technologies used are not up-to-the-minute, but this isn't the case. Dentists here do have, for example, CAD/CAM (computer-aided design/computer-aided manufacture) so they can design and manufacture your prosthodontics (crowns, veneers etc) onsite and have them ready in a day. You will also find the latest diagnostic equipment, including panoramic x-rays and 3D CT scanning, is readily available.
Clinics in Los Algodones do their best to offer their international visitors convenient services that fit in with their lifestyles. Many of them have long opening hours and are open at weekends – sometimes even on Sunday. Additional services like a free initial consultation, free pickups from the Border and free wifi in the clinic provide that little bit of extra care and attention that may be missing when you visit a dentist at home.
How do Algodones dental price lists compare with the United States and Canada?
Very well. Here's some examples of popular dental treatments with the prices you can expect to pay in Los Algodones, compared with the United States and Canada.
| | | | | |
| --- | --- | --- | --- | --- |
| | US Price | Algodones Price | Canada Price | Algodones Price |
| Treatment | (US $) | (US $) | (CAN $) | (CAN $) |
| All on 4 | $26,000 | $8,000 | CAD $33,000 | CAD $10,700 |
| Crowns | $1,100 | $350 | CAD $1,500 | CAD $468 |
| Fillings | $170 | $45 | CAD $200 | CAD $60 |
With Dental Departures you can easily find and compare Algodones dentist prices lists all in one place with our Website's search facility. We also provide dentist qualifications, patient reviews, clinic photos and much more, giving you everything you need to be able to make an informed choice when you choose your dentist in Algodones.