The mission at Dr. Dalia Dental Care in Tijuana is simple: to maintain healthy smiles for a lifetime - at a price their patients can afford.
The clinic provides a variety of dental services to help improve your oral health and enhance your smile. This includes everything from fillings and teeth whitening to dentures, mouth guards, and more complex implant procedures to restore missing or broken teeth.
Where Is Dr. Dalia Dental Care Located?
Located in the Mexican city of Tijuana, Dr. Dalia is ideally situated just a short walk away from the US/Mexico border crossing in San Ysidro (San Diego), just south of California.
The bustling city centre is packed with lively bars, souvenir shops, cool cafes and a few galleries and museums - which is good news if you're planning on spending a couple of nights in town.
Other places of interest include the ultra-modern Centro Cultural Tijuana and the Jai Alai Frontón palace, whilst the glorious sandy beachfront at Rosarito is also within easy reach.
Check out this Tijuana guide for more travel inspiration.
Background: Dr. Dalia Dental Care
Dr. Dalia has been catering to the dental needs of international patients since 1983, long before the explosion in popularity of dental tourism in Mexico around 20 years ago. It's now one of the longest established Tijuana dentists, with Dr. Dalia and her team welcoming repeat patients all over North America who can drive over the border or fly into San Diego's international airport on the US side.
Originally graduating as a dental surgeon from the University of Baja California back in 1982, she continued her training at the Baja Dental Implant Institute. Dr. Dalia's dedication and expertise has earned her professional associations with the Colegio de Cirujanos Dentistas and the American Dental Association (ADA).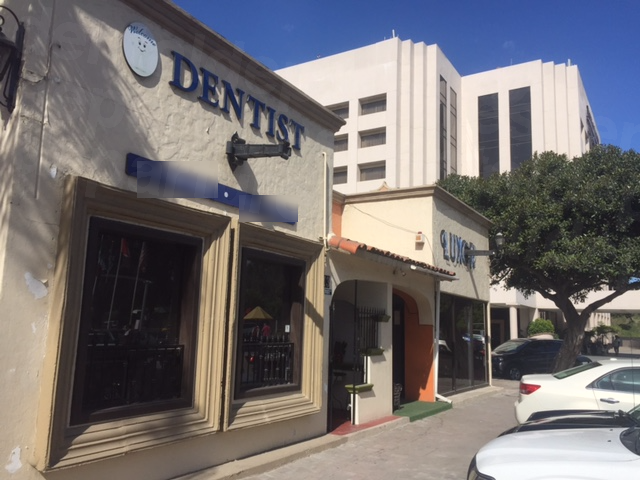 Treatments at Dr. Dalia Dental Care
Dr. Dalia offers a comprehensive range of treatments and services, from simple teeth cleaning and whitening, to more complex procedures such as dental implants. Some of the most popular treatments available here are:
Crowns/veneers – composite, porcelain, zirconium, metal & gold

Teeth cleaning,

Laser teeth whitening

Dental fillings

Extractions

Dentures – including full, partial and temporary

Diagnostics – including single and panoramic x-rays

Implants procedures – including full-arch restorations with implants, bone grafting and mini implants

Other procedures – including root canal treatment and night guards
What Savings Can I Make at Dr. Dalia Dental Care Compared to Back Home?
Depending upon what treatment you need to undergo, with Dr. Dalia you can expect to save as much as 70% compared to undergoing the same procedure in the United States or Canada.
And, by booking through Dental Departures, you are covered by our best price guarantee pledge that ensures you'll get the best rates currently available anywhere on the market. For even greater savings, we can also arrange additional medical insurance at preferential rates through a number of independent insurance providers.
So, if you're looking for the best dentist Tijuana has to offer, then look no further than Dr. Dalia Dental Care. Contact our Customer Care Team today and find out just how much you could save here on general dentistry, as well as restorative and cosmetic work.
Sources:
18 Incredible Things To Do In Tijuana, Mexico. Jack and Gab Explore. 18 October 2018. https://jackandgabexplore.com/18-incredible-things-to-do-in-tijuana-mexico/
American Dental Association. Website accessed: 12 November 2020. https://www.ada.org/en
All-on-4® Treatment Concept. Nobel Biocare. Website accessed: 12 November 2020. https://www.nobelbiocare.com/dk/en/home/products-and-solutions/treatment-concepts/all-on-4.html