With the rising cost of oral care in the US and Canada, many people are looking for a better alternative overseas. Many Americans and Canadians need a dental work like All On 4. Los Algodones brings snowbirds, senior citizens, and holidaymakers looking for affordable, high quality treatments. Keep reading to know more about All on 4 and the dental tourism in Los Algodones.
All on 4 in Los Algodones
Dental clinics in Los Algodones offer superb service, modern facilities and trained dental professionals in a clean, friendly environment. Clinics like Alberta Dental and Castle Dental cover a wide range of dental services ranging from simple to specialized procedures that include Restorative Treatments and Dental Implants (All on 4).
Alberta Dental clinic is committed to providing exceptional care to patients. In line with this, the clinic strictly complies with sterilization and infection control protocol using the standards recommended by the American Dental Association (ADA), the Occupational Health and Safety Administration, and the Centers for Disease Control and Prevention. With the training and expertise of their dentists, they help patients achieve healthy, beautiful smiles.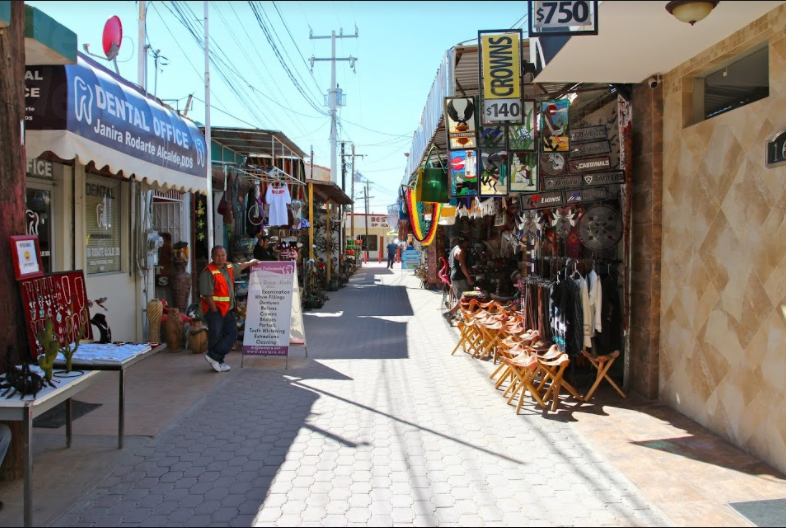 Castle Dental clinic provides outstanding dental service at affordable price. The dental professionals believe that patients deserve the best care. They perform a complete examination and review the patients' medical and dental health status. After the assessment, they explain the results and discuss the treatment options, which are necessary in making informed decision.
All On 4 Prices: Los Algodones
Prices of dental treatments are lower compared to US, Canada, and UK. All on 4 in Los Algodones costs around USD $8,500 (CAD $11,473; UK £6,637). In the US, it's USD $26,000 (CAD $35,094; UK £20,301). You can save thousands of dollars at the same time enjoy a fantastic vacation in Los Algodones.
Take note that the prices of treatment vary depending on the type of dental material, expertise of the dentist, and other factors.
Dental Tourism in Los Algodones
The quality and affordability of dental services brings many tourists to Los Algodones. Many clinics are offering dental tourism where they assist patients not only with treatment, but also with travel-related activities. Some clinics provide shuttle service, hotel discounts, and tour packages to help patient enjoy their stay in Los Algodones.
If you want to find a clinic in Los Algodones offering All on 4 dental implants , checkout Dental Departures' website. We perform background checks such as site visits, verification of dentists' qualifications, including reviews from real patients. Choosing to book with us gives you confidence that you're treated with qualified professionals.
Restore your missing teeth with stable replacement teeth like All On 4. Los Algodones dentist can bring back your gorgeous smile at a reasonable price. Book an appointment with Dental Departures. Get in touch with our customer service via phone, email, or online chat.