Low All on 4 costs in Cancun Allows Dental Tourists to Turn Treatment into a Vacation
If you need to get dental implants and enjoy a vacation in the process, then you should consider becoming a dental tourist. One of the best destinations for dental tourism is Mexico; thousands of tourists come in every year to get treated in the best clinics of Cancun while also taking part in Mexican festivities. Thanks to a highly affordable All on 4 cost , Cancun has many dental tourists traveling to the area for their dental care as well as a holiday.
Feel Welcomed at Sunset Dental Cancun
As already stated, Cancun is a hub for dental tourism in Mexico because it houses well-established dental facilities. Here you can get all major dental treatments by highly-qualified and experienced dentists at extremely low treatment costs. The best part about being treated at good-quality clinics like Sunset Dental Cancun is that language is not a barrier, because they employ English-speaking staff. You will feel very comfortable both as a patient and as a tourist.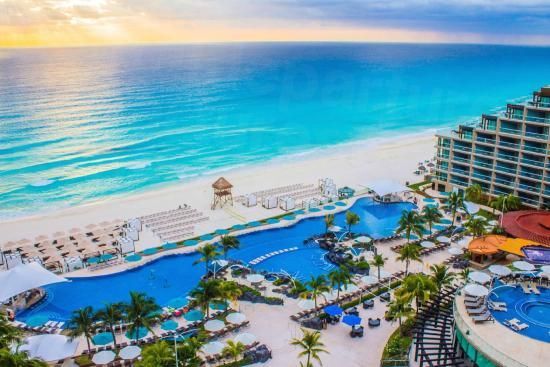 Save Significantly at Ocean Dental
Another reputed Mexican clinic is Ocean Dental. Here you will be paying 50% less on average as compared to any American or Canadian clinic for most dental procedures. This doesn't mean that they are cutting corners in any way.
Even with the low All on 4 costs in Cancun, you will get the same (if not better) level of treatment and patient care as any clinic back home. Ocean Dental hires licensed dentists, which establishes the genuineness of the enterprise. They also use the same equipment and hygiene standards as clinics in the west.
It's Not a Dangerous Trip Like You Think
A lot of people are concerned whether a dental tourist trip to Mexico is safe enough. Undoubtedly there are some unsafe areas in Mexico, and you should avoid these places. However, other areas are safe for tourists, and especially the Yucatan Peninsula, where Cancun is situated. Why else would thousands of tourists come to Mexico each year to get treated in reputed clinics such as the ones mentioned above?
What this means that when you come to Cancun, you won't be alone but accompanied by dozens, if not hundreds of dental tourists. This alone proves that dental tourism to Mexico is not dangerous as most people think or as popular media often portrays it to be.
Note: In comparison to other popular dental tourism countries, Mexico is the closest for American patients, which also adds to the safety factor.
Conclusion
All in all, travelling to Cancun to get your teeth done is a great way to save money on dental expenses, while enjoying a nice (and possibly much-needed) vacation. Mexico is just a few hours away from many American cities if you are coming by road, which further reduces the cost of travel. Add to this the low cost of All on 4s in Cancun, and you can possibly pay for the whole thing out of pocket, and it will still be cheaper than American dental clinics. Now that's something to really smile about.