Sani Dental Group is the largest dental clinic in Los Algodones, Mexico's most popular border town for dental tourism. It sees thousands of visitors from the United States and Canada come for affordable, quality dental care which is hard to come by at home.
Located just over the United States border opposite Southern California, the clinic was established in 1985 by Dr Enrique Jiminez – originally in Guadalajara. After moving to Los Algodones, he set up a new dental office and grew the clinic from a 2-chair, one dentist facility to a group comprised of over 30 dentists.
Latest Dental Technology
The clinic boasts the newest technologies available enabling accurate diagnoses and treatments, such as CAD/CAM technology. Their high-spec 3D CT scanning enables your dentist to get an in-depth look at your teeth and jaws to see what problems are there, and the same technology can also be used to place dental implants with pinpoint accuracy.
In-house Laboratory
With such a high demand for prosthodontics from their patients, Sani Dental developed its own in-house laboratory to manufacture prosthodontics, such as crowns. This benefits patients as outside labs no longer have to be used, so waiting times are reduced, and Sani Dental can do their own quality-control.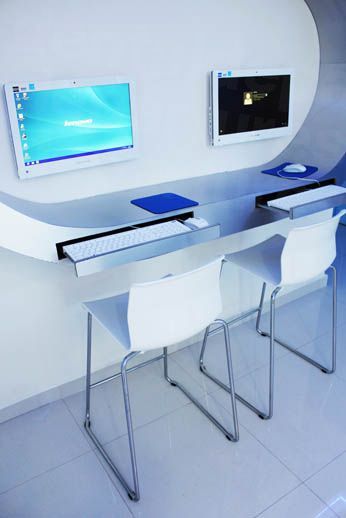 Clinical Expertise
The clinic's popularity lies in the expertise of its large group of medical staff comprised of a mix of general and specialist dentists – and when they say specialists, they mean specialists.
Graduates from some of the best universities in Mexico, these dentists are the crème de la crème, many of whom have taken at least some of their education in prestigious institutions abroad, including Harvard School of Dental Medicine, in Boston, USA and the Mega'Gen Implants Factory in Seoul, South Korea.
At Sani Dental Group, the team can take care of all your dental needs – no matter how big or how small, with their multidisciplinary approach, which means sometimes that you may have several dentists who are dealing with your care, depending on what specialist attention is required.
Specialist areas include oral surgery, dental implants, endodontics (root canals), orthodontics (braces), laser dentistry, periodontics (gum disease) and cosmetic dentistry.
How Much Can I Save at Sani Group?
Some of the average prices at Sani Dental Group compared to the United States and Canada are given below:
Fillings:
Composite filling in the United States: $170 (CAD $93)
Composite filling at Sani Dental, Algodones: $45 (CAD $60)
Crowns:
Dental crowns in the United States: $1,000 (CAD $1,330)
Dental crowns at Sani Dental, Algodones: $180 (CAD $240)
Implants:
Dental implants in the United States: $3,900 (CAD $5,200)
Dental implants at Sani Dental, Algodones: $1,770 (CAD $2,350)
[Please note these are estimates. Please check this individual clinic listing page to see the latest prices.]
Getting to Algodones
Most people drive to Algodones, leave their car in the ample car parking on the US side and walk over the Border. The Andrade crossing is around 11 miles from Yuma and you can, of course, fly into Yuma or other nearby airports and hire a car from there.
Booking with Dental Departures
You can arrange an appointment at Sani Dental Group over the phone, with our Customer Care Team on standby to answer any questions 24 hours a day. Plus, with our toll-free number, you won't incur any charges.
Sources:
Los Algodones. Expedia. 2020. https://www.expedia.com/Los-Algodones.dx6158212
Sandilands, Tracey. CAD/CAM Dentistry: What Is It?. Colgate. Website accessed: 17 November 2020. https://www.colgate.com/en-us/oral-health/basics/dental-visits/cad-cam-dentistry--what-is-it-
Robert Elsenpeter. Bringing the dental lab in-house. Dental Products Report. Website accessed: 16 November 2020. https://www.dentalproductsreport.com/view/bringing-dental-lab-house