Understanding Bali Dental Tourism
If you are currently in Bali on holiday, you do not need me to tell you how much of a life-changing experience that can be. Beautiful beach areas such as Kuta Beach offer a truly sundrenched atmosphere, combined with crystal oceans, fluffy sand beaches and lots of nearby resorts, eateries and nightlife options that make it such a great place for foreign travelers. Did you know that Bali is becoming known as one of the cheapest places in the world for dental tourism? The prices for dental treatments across the board are approximately 65% cheaper than in Europe, Australia, New Zealand and America.
If you are here in Bali already, getting cheap crowns in Kuta will save you approximately 71%, which is pretty massive. Being quite a painless experience when compared to some of the more hardcore treatments such as dental implants and root canals, you can have your dental crowns done on holiday in Bali and suffer no discomfort at all, while enjoying the rest of your holiday with a big smile on your face.
Dental Treatment Centers at Kuta Beach
Although Kuta Beach is predominantly associated with beach holidays, this popular destination already has some top-notch dental treatment centers that rank high with a former patient's crowns review. Kuta has dental clinics that have world-class surgeons and third-world prices, which is why the industry here is currently thriving.
When you are looking to find a clinic to secure cheap crowns in Kuta, we have found you two of the best that merge total excellence in regard to performing the treatments, alongside offering the most competitive prices. If you are looking for the most reliable, tried, tested and trusted clinics in Kuta for crowns, we would recommend Bali 911 Dental Clinic Kuta , and Sunset Dental Bali.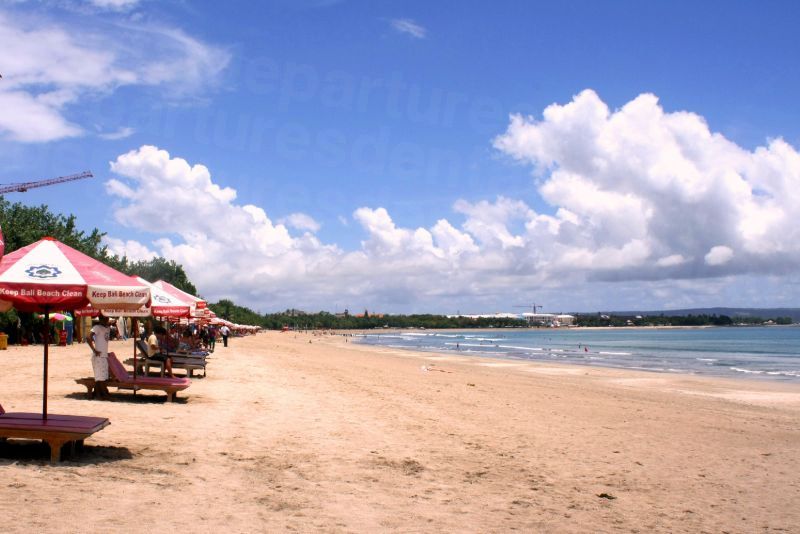 Dental Crowns Price
As mentioned above, the prices for dental crowns in Kuta are over 70% cheaper than in the West. Here is an example of the prices you can expect to pay for crowns in Indonesia: US $340 (CAN $424; UK £255; Euro €288; Aus $431; NZ $473), compared to the prices in the US $1,164 (CAN $1,483; UK £863; Euro €1,026; Aus $1,505; NZ $1,545).
Bali is one of the most stunning places in the world for a holiday, and if you are there now, let us help you to find Cheap Crowns in Kuta that will help you to save money over the long-term.