All-on-4® treatment concept providers in Pattaya can provide you with a perfect smile using their innovative teeth-replacement systems, delivered by internationally-accredited surgeons, and all for a fraction of the prices being charged by dentists in your home country.
One of the most popular beach resorts in Thailand, Pattaya is rapidly gaining a global reputation for offering superior quality dental treatments at affordable prices. The tropical climate is perfect for holidaymakers looking to enjoy the swimming, scuba-diving, fishing, go-kart racing and other fun activities on offer. There are also theme and amusement parks, botanical gardens, historical landmarks and museums to explore, and an intoxicating, exotic foreign culture to experience and enjoy.
How Much Does it Cost for the All-on-4® treatment concept in Pattaya?
This one of the costliest dental treatments that you are ever likely to undertake. The procedure runs into literally tens of thousands of dollars and is, for many would-be patients, simply beyond their reach.
The cost is so prohibitive, that cheaper and less effective alternatives, such as dentures, are often settled for.
However, with savings of around 58% to be had off the cost of dental implants simply be undergoing the treatment in Pattaya, many more patients can afford to benefit from this revolutionary teeth-replacement system. The following table of average dental implant prices from around the world demonstrates just how much you could save: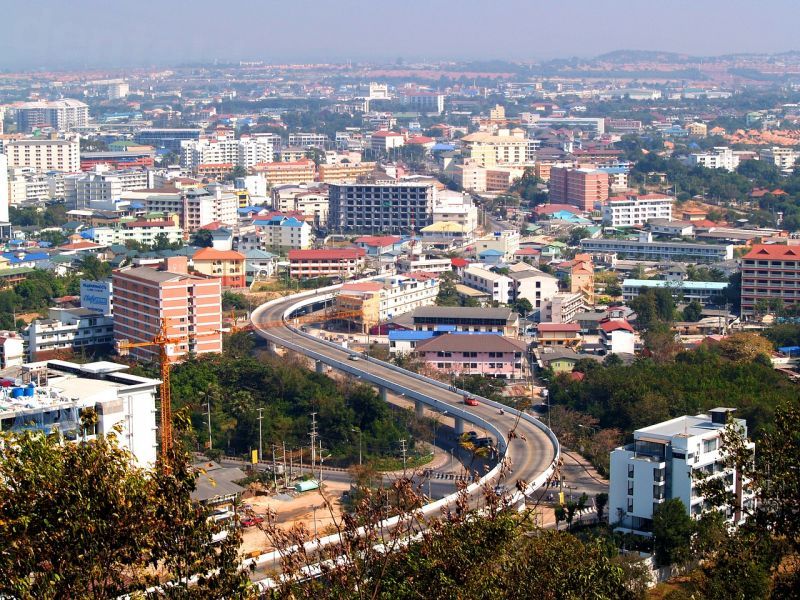 Country Price in Pattaya Domestic Cost
Australia AUD $14,149 AUD $33,910
New Zealand NZD $15,937 NZD $38,195
United States USD $11,000 USD $26,363
Canada CAD $13,947 CAD $33,422
United Kingdom GBP £8,377 GBP £20,080
Europe EUR €9,351 EUR €22,413
Where Can I Find the Best Treatment in Pattaya?
Before you commit to such an intense procedure, you should research the difference that the treatment can have by checking out a range of images for dental restorations, before and after.
Pattaya dentists are just as well qualified as their western counterparts, and the facilities here are equipped with the latest state-of-the-art dental technologies, meaning that you are assured of receiving treatment in Pattaya that is every bit as good as you would expect from a dentist back home.
For All-on-4® treatment concept providers in Pattaya, one of the top-ranked clinics is The Dental Design Center. Located in Pattaya City, on the eastern Gulf coast of Thailand, they provide specialized implant procedures and surgeries to clients from all over the world.
The clinic is fully equipped with the latest dental technologies that include a digital X-ray system, autoclave sterilization machines, intra-oral cameras and a Piezotome ultrasonic generator for all dental bone surgeries.
Their friendly team of dental experts are committed to each patient's happiness, safety and comfort, with every individual being treated with the same respect, honesty and professionalism. They understand that each patient's experience is their reputation, and the fact that over 80% of the clinic's new patients come from existing client referrals bears testament to their outstanding customer service and expertise.
Getting Started
Contact our Customer Care Team today to find out more.