Need to find a more affordable dental veneers price? Rocky Point is a new place to discover.
Rocky Point, a modern city with technologically advanced facilities, is located in Sonora, in the northwest of Mexico. Over the past few years, the city has developed a great infrastructure that can accommodate more visitors and dental tourists. Patients are looking for high-quality and low-cost dental treatments which include an affordable dental veneers price. Rocky Point is a year-round dental destination with dentists offering a complete range of dental services to both local and foreign patients.
Coming to Rocky Point for dental care is a great alternative for many Americans especially from the US southern states. Patients who visit dental clinics in the Rocky point avail almost 70% savings plus a great seaside vacation in this coastal city.
Dental Esthetic Design
is situated in Rocky point and provides a wide range of general and specialist dental services to local and international patients. Located in a well-known tourist destination especially for Americans, the clinic offers a convenient and friendly environment where you can receive dental care at much lower prices than paying at home while enjoying your post-treatment holiday.
The clinic is under the supervision of Dr Julio A Colorado, a dental surgeon who graduated from Mexicali University. Moreover, he also earned a degree in dental aesthetics. With the help of his dedicated and well-trained team, Dr. Colorado is committed to transform your smile into a great and beautiful one. Their dental services ensure high standard cosmetics, function and dental health. They also provide general dental care for daily needs and preventive measures by means of teeth cleaning, check-ups, root planing and scaling.
To treat all dental problems effectively, the clinic utilizes the most appropriate and necessary skills and technologies to perform various dental treatments such as:
Crowns
Bridges
Dentures
Dental implants
Cosmetic dentistry
Veneer
Teeth whitening
Root canals.
Many American and Canadian visitors visit Mexico for more affordable dental services. In many cases, they may need to undergo a procedure such as root canal, crowns or dental veneers that may require them to spend thousands of dollars at home. To help you find an estimated dental cost, here's the dental veneers price list that we at Dental Departures prepared. Check out how much you can save in taking dental veneers in Rocky Point, Mexico.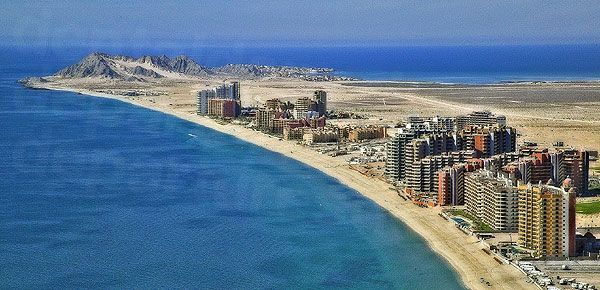 INTERNATIONAL PRICES VS. ROCKY POINT, MEXICO PRICE.
| | | | | |
| --- | --- | --- | --- | --- |
| PROCEDURE | USD$ | CAN$ | AUD$ | |
| DENTAL VENEERS | $1,245.00 | $1,599.00 | $1,623.00 | COMPARISON |
| | $477.00 | $608.00 | $620.00 | INTERNATIONAL |
| | 38.30% | 38.00% | 38.20% | % PATIENTS PAY IN ROCKY POINT |
While foreign patients can have this procedure at home they would rather travel to find a more affordable dental veneers price. Rocky Point is not only a holiday location, but is also one of the growing dental tourist destinations in Mexico. While there are a lot of dental clinics offering various dental procedures in Rocky Point, looking for the reputable ones is still very important for your safety and satisfaction. At Dental Departures we have verified the qualifications of the dental clinics to ensure that you will get the right treatment for your dental needs
.