Are you planning a holiday in Phuket? Dentist prices here are remarkably cheap, with some treatments being available at savings of over 80% compared to the prices being charged by domestic dentists.
Just because you're paying less doesn't mean that you'll receive a substandard service. On the contrary, facilities in Phuket are amongst the best in the world and their dental surgeons are equally as well qualified as the dentists back home. So, whilst you're enjoying your holiday, why not get that teeth whitening done and go home with a gleaming smile as well as a stunning tan?
Phuket Dentist Prices
The savings that you can make depend entirely upon the treatment you require. As a guideline here is small cross-section of procedures and the typical savings that are available based on domestic prices in Australia, New Zealand, UK and the US.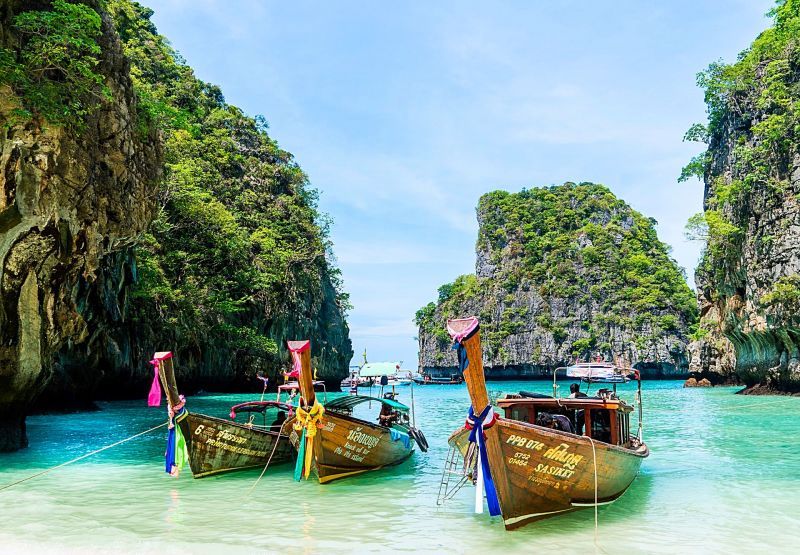 Australia Phuket Saving
Dental Fillings (AUD): $200 $39 80%
Dental Implants (AUD): $5,000 $1,800 64%
Root Canal (AUD): $1,600 $280 82%
New Zealand Phuket Saving
Dental Fillings (NZD): $219 $43 72%
Dental Implants (NZD): $5,500 $1,978 47%
Root Canal (NZD): $1,758 $307 80%
U.K. Phuket Saving
Dental Fillings (UK £): £116 £32 72%
Dental Implants (UK £): £2,928 £1,563 47%
Root Canal (UK £): £954 £190 80%
U.S. Phuket Saving
Dental Fillings (US $): $155 $38 75%
Dental Implants (US $): $3,913 $1,900 51%
Root Canal (US $): $1,275 $230 82%
Best Price Guarantee
Dental Departures also operate a best price guarantee. This means that you will always receive the best deal currently available on the market. And with our knowledge of Phuket dental tourism, you can rest assured that a top-quality dental surgeon is only a mouse-click away!
Finding The Right Dentist
Our website contains a list of quality-checked clinics and dental surgeons based in Phuket. Every entry in our listing has undergone a series of background checks to verify that all qualifications, professional memberships, facilities, and services are legitimate and up-to-scratch. We also post clinic photo's and Phuket dentist reviews from former patients to help you make an informed decision.
How Good Are Phuket Dentists?
Dental tourism is a massive industry in Thailand and it is highly unlikely that you will experience any problems. The quality of the dental facilities here and the expertise of their dentists are second-to-none. Many of the clinics have adopted the same working practices that are encouraged by worldwide organizations such as the International Organization for Standardization, ensuring that the treatment you receive will be every bit as good as you expect from your own dentist.
What if Something Does Go Wrong?
We insist that all the clinics and dentists included in our listings possess valid guarantees and warranties so that, if any problems do arise, remedial work is carried out at their expense, not yours. We can also offer additional medical insurance through a variety of independent providers to offset any additional expenses such as travel costs and accommodation fees.
Dental Departures can help you find the best dentist in Phuket and, with Phuket dentist prices, you can return home from your holiday with a dazzling smile that your friends will notice just as much as your golden tan!