For most people, when they think of Mexico, they think of beaches, margaritas, and a rich history. But how many people are thinking about going to Mexico for dental procedures? It's no secret that many people in North America flock to Mexico for prescriptions and medical treatments that are simply too expensive in the USA. However, more and more, dental procedures are becoming a common cause for tourism, due to the low costs and advanced treatments available. Wondering how much a procedure like a full mouth restoration costs? Mexico prices are just a fraction of the cost that you would in the USA. To learn more about dental procedures in Mexico, read below.
The decline of dentistry in the USA
While many Americans are currently focused on the rising costs of medical insurance and premiums, not many are thinking about the ever-increasing costs of dental care. However, each year, more and more Americans are skipping their dentist appointments because they simply cannot afford the treatments. According to a survey from the Kaiser Family Foundation, for every person without comprehensive medical insurance, there are three without dental insurance. With routine appointment cost running up from hundreds to thousands of dollars, it should come as no surprise that many people are looking abroad to meet their dental needs.
The rise of dentistry in Mexico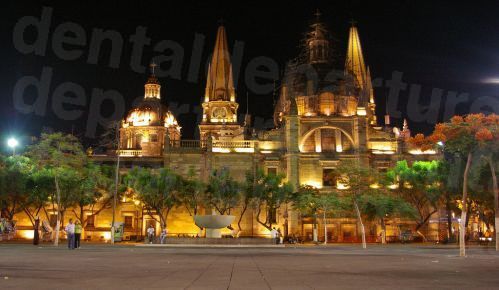 So why are so many people choosing Mexico as their destination for dental care? The answer is the quality and the cost. Due to lower wages, operating costs, and insurance, Americans can find comparable dental procedures in Mexico that cost roughly 1/3rd of what they would pay at home. This applies to everything from a routine checkup to a comprehensive full mouth restoration. For example, braces for a child in the USA can cost upwards of $6,000. However, in Mexico, that child could receive the same treatment for approximately $2,000. That's a lot of money you get to keep in your pocket.
Is Mexico safe to visit?
Despite the current political climate in America, and the constant stream of news reports, Mexico is a relatively safe country to travel to. Every country has its rough patches. Just as you wouldn't want to wander some of the streets of Detroit or New York City at night, the same can be said for Mexico. Many of the towns and cities in Mexico cater specifically to tourists. It is in their best interest to keep visitors safe and bring in more. Just do your research and find some of the cities and towns that are popular among tourists for dental work.
Can I get a full mouth restoration in Mexico?
Yes! You can. Every year, more and more people are visiting Mexico for full mouth restoration treatments. A procedure that costs $100,000 in the USA can be found for only $20,000-$30,000 in Mexico. The dentists in Mexico are trained professionals and see hundreds of patients from the US every year. Just fly to a city like Los Algodones and you can find everything you need.
Where are the best clinics in Mexico for dental care?
One of the most popular destinations for dentistry in Mexico is the city of Los Algodones. Here, you can find many dental clinics offering a variety of services. The Sani Dental Group for example, is based here, and has over 30 different dental clinics seeing patients. Castle Dental is another group that is conveniently located in Los Algodones near the border. Both groups are fluent in English and Spanish.
For more information about Mexico full mouth restoration costs visit our website, or get in touch with our Customer Care Team.