Not only are they cheap but also high-quality, as long as you visit a reliable clinic. Let's find out more about reliable locations to visit.
Don't Get Caught Out On Your Holiday
Koh Samui is a perfect place to relax on the beach and unwind from work. But what happens when your teeth play up. If you suddenly find yourself in need of an emergency tooth filling, don't worry, the island has a range of good clinics.
The same holds true for any dentistry that you have been putting off. Perhaps you have a tooth that needs a filling, but you have just been avoiding the problem. Well, there are no excuses now. You have the free time to see a dentist and the costs are much lower than what you would pay at home.
Presenting Some Reliable Clinics
There are many dental clinics on the tropical island and, like anything, the quality will vary. That's why we are going to inform you about reliable clinics. How do we know that they are reliable? Because we have visited them, interviewed their previous patients, and verified the qualifications of their dentists.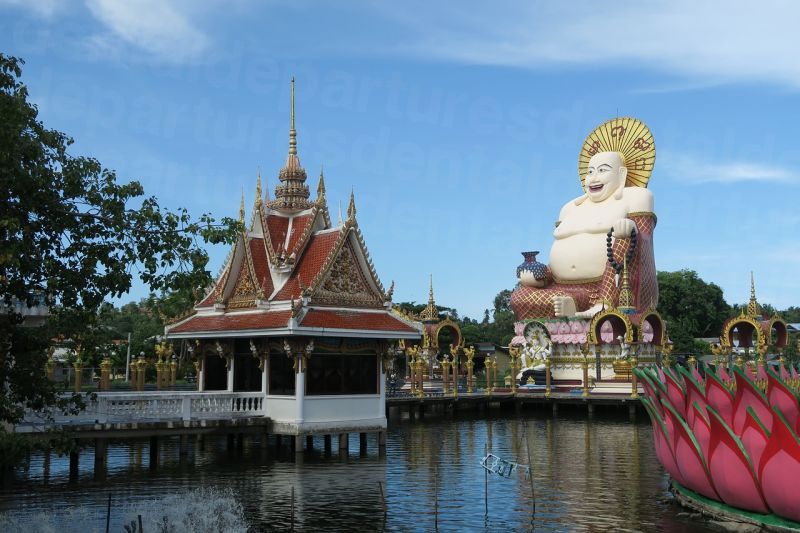 First up is Chaweng Dental Care . This is centrally located in the island's major tourist area (Chaweng), which makes it easy to reach from most hotels. Now, the clinic is extremely modern, and the dental team is highly trained. These include Dr. Watchara Suksong and Dr. Nuntida Lorprasertkul, who are the clinic's main dentists. Of course, they are highly skilled, qualified, and can take care of all your filling needs.
Next is Smiles@Lamai Dental Clinic . This is another modern facility, which is located in Lamai Beach. Dr.Kim leads the dental team with his many years of experience. If you do plan to stay at or near Lamai Beach, and require a filling, then this may be the best location for you.
Smile Work Dental Clinic is another reliable option located near Chaweng Beach. Dr. Jimmy is the head dentist and has over 20 years' experience. So, if you're staying in the Chaweng area then consider visiting him.
A good way to find out more about these clinics is to read a tooth fillings review. Koh Samui's previous patients have written many, and you can read them on our clinics' pages.
Don't Forget About The Prices
These reliable clinics also offer affordable prices. Have a look the tables below to see the savings on dental fillings.
| | | | |
| --- | --- | --- | --- |
| | Price in Australia (AUD) | Price in Koh Samui (AUD) | Savings (AUD) |
| Composite Filling | $270 | $30-$100 | $170-$240 |
| | | | |
| --- | --- | --- | --- |
| | Price in New Zealand (NZD) | Price in Koh Samui (NZD) | Savings (NZD) |
| Composite Filling | $300 | $33-110 | $190-$267 |
Conclusion
It's worth it to get cheap tooth fillings in Koh Samui. You can save a tidy sum while visiting a reliable clinic. Once the work is done, you can go back to enjoying your holiday on the beach.