If you're traveling to Hungary for business or leisure, take this opportunity to get oral care. This beautiful country has a bunch of clinics offering a complete mouth makeover. Prices in Hungary's dental clinics are lower compared to your home country, so read on and discover where you can get full mouth restorations in Hungary's quality dental clinics.
Checkout MDental Hungary located in Budapest, Central Hungary. The clinic is certified by the International Organization for Standardization (ISO). It offers a wide range of specialized treatments that include Oral Surgery, Dental Implants, Cosmetic Dentistry, and Root Canal Therapy. The treatments are handled by specialists in Implantology, Oral Surgery, Endodontics (root canals), and Cosmetic Dentistry. It also offers painless treatments to make the patients relaxed during the procedure. The clinic has a hi-tech dental laboratory with modern tools. Globally-recognized brands are used in restoring the teeth.
Complete Mouth Restoration
Complete mouth reconstruction involves the restoration of the upper or lower teeth. The type of treatment depends on the extent of the problem. Your dentist will perform a complete examination of the teeth, gums, and jaws. A review of your dental, as well as your medical status, will be taken. Your dentist will take diagnostic tests like digital x-rays and explain the results. After the assessment, the dentist will recommend the right treatment for you. Dental treatments include:
Dental implants replace missing teeth with substitute roots. The replacement tooth roots are then attached to the crowns or bridges. This treatment is an option for people who lost their teeth due to gum problems, trauma, or other reasons.
Restoration with 4 (or more) implants: restores all of the upper or lower teeth with four, six or eight implants and a custom-made fixed bridge permanently attached on top.
Dental crowns are placed over damaged teeth to restore their function and appearance. Crowns can change the size, shape, and appearance of your teeth. They are also used to hold a bridge, cover dental implants, and protect weak teeth.
Veneers are wafer-thin shells that are used to solve issues like discoloration, small gaps, and other minor issues.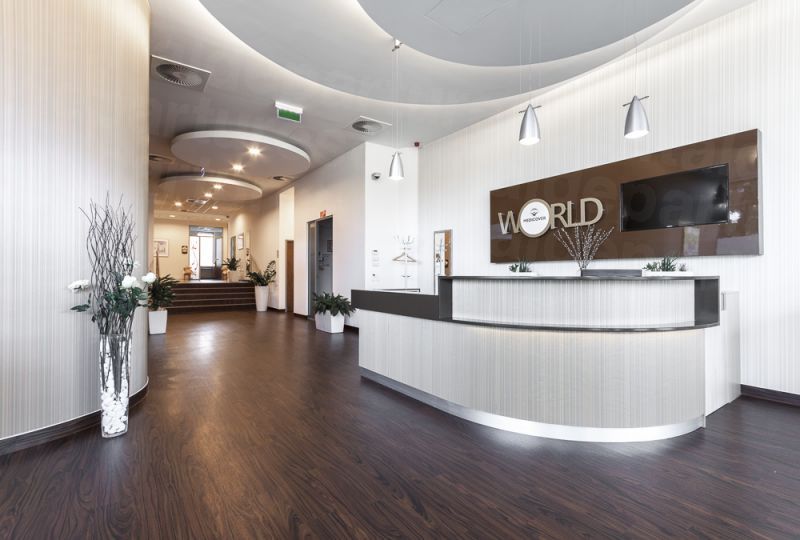 Prices of Complete Mouth Makeover in Hungary
The price of smile makeover and other specialized treatments in Hungary is just a fraction of the price you'd pay at home. To give you an idea, here's the price comparison of treatments in Hungary.
Estimated Price of Restoration with 4 Implants
| | | | | |
| --- | --- | --- | --- | --- |
| Dental Restoration | GBP | EUR | USD | CAD |
| Price in Hungary | GBP 1,980 | EUR 2,370 | USD $2,536 | CAD $3,423 |
| Other countries | GBP 16,033 | EUR 1,944 | USD $20,533 | CAD $27,715 |
Estimated Price of Dental Crowns
| | | | | |
| --- | --- | --- | --- | --- |
| Crowns | GBP | EUR | USD | CAD |
| Price in Hungary | GBP 313 | EUR 375 | USD $401 | CAD $541 |
| Other countries | GBP 1,249 | EUR 1,492 | USD $1,600 | CAD $2,160 |
Please check out clinic listings for up-to-date prices for mouth makeovers in Hungary.
How Do I Book?
On your next trip to Hungary, consult a dentist that specializes in a complete mouth makeover. Prices in Hungary are inexpensive compared to your home country.
Find a clinic and book an appointment with the help of our Customer Care Team with a top dental clinic in Hungary today.