When it comes to creating that perfect smile that'll dazzle onlookers and impress potential employers, dental veneers may be the answer.
This non-invasive treatment is quick and effective - but the one stumbling block for many patients in the US is the price, with a full set (covering all of the teeth that are visible when you smile) often costing over $10,000.
Our partner dentists in Los Algodones, Mexico provide more affordable options for Americans and Canadians looking to rejuvenate their smiles for less. Keep reading to find out more with Dental Departures.
Dental Veneers in Mexico
When you are looking to secure the best prices for your dental veneers, Los Algodones is the ultimate destination along the US-Mexico border for Americans seeking a bargain.
Dental veneers are one of the easiest and most cost-effective ways to improve your smile to epic proportions, which can positively affect every part of your life, especially with relationships and anything where keeping up appearances is important.
Los Algodones dental veneer clinics offer not only prices that are dramatically lower than in America but also deliver a comfortable experience that you would expect from any dentist back home.
Modern day veneers are made from either porcelain or a type of resin composite. The resin composite veneers are known for being a very comfortable fit, but the porcelain options are more stain-resistant and authentic looking.
Dental Tourism in Los Algodones
Los Algodones is just a short drive from southeastern California and just 16km from Yuma, Arizona, making it an ideal place for convenient dental tourism. When it comes to dental veneers price, Los Algodones is 62% cheaper than in the States, which makes it a very viable option.
Molar City is home to hundreds of dental establishments, which is where its name is derived. If you are looking for suitable options for your veneers, take a look at these highly-rated Los Algodones clinics: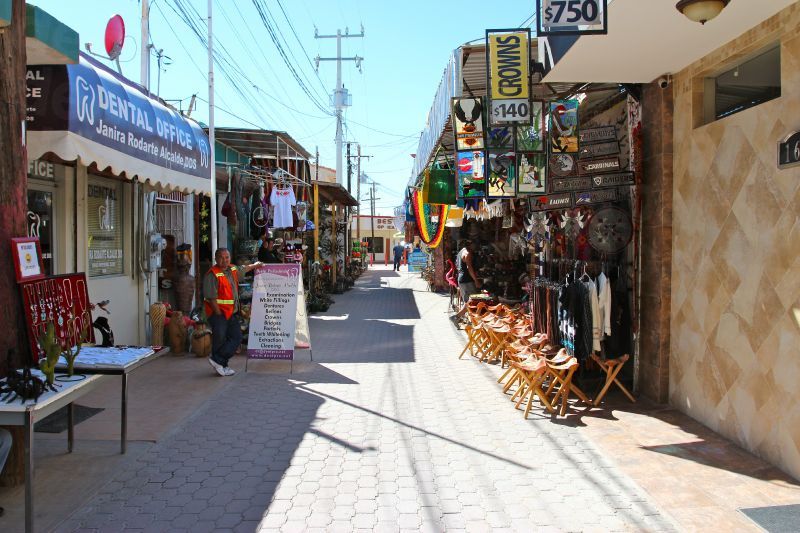 Dental Veneers Prices in Mexico
The main reason why so many Americans are now driving over the border for their treatments is because of the low veneers price.
Los Algodones clinics enjoy some of the most affordable prices; for example, the cost of a single veneer in Mexico is around USD $477 (CAN $590; UK £354; Euro €403; Aus $600; NZ $660).
This is compared to USD $1,250 (CAN $1,599; UK £932; Euro €1,108; Aus $1,623; NZ $1,667) in the US for the same treatment.
[Please note that these are estimated prices at the time of writing. See our individual clinic listings for latest prices.]
Booking with Dental Departures
Booking with Dental Departures is made quick, simple and secure. You can use our online appointment scheduler, fill in your details and we'll then send you a confirmation via email.
To speak to one of our representatives, get in touch with our Customer Care Team via the toll-free number provided. You can also leave us your contact details and we'll get back in touch at a time that suits you. This service is completely free, with no up-front costs.
Sources:
Gotter, Ana. What to Know Before You Get Dental Veneers. Healthline. 29 September 2018. https://www.healthline.com/health/dental-veneers
Cardellino, Carly and Shunatona, Brooke. Dental Veneers Guide: The Price, Pain, and Upkeep You Need to Keep in Mind. Cosmopolitan. 9 September 2020. https://www.cosmopolitan.com/style-beauty/beauty/a13051650/what-are-veneers/
Medical Tourists Can Speed Through U.S.-Mexico Border Crossing. KNAU. Website accessed: 22 December 2020. https://www.knau.org/post/medical-tourists-can-speed-through-us-mexico-border-crossing