When it comes to creating the perfect smile that dazzles onlookers and impresses potential employers, it is important to find affordable dental treatments such as a cheap veneers price. Los Algodones in Mexico might well be the perfect options for Americans who live in California or Arizona who want to find the most convenient options for dental veneers.
Dental Veneers in Mexico
When you are looking to secure the cheapest prices on your dental veneers, Los Algodones is the ultimate destination along the American-Mexican border for Americans seeking a bargain. Dental veneers are the easiest and cheapest way to improve your smile to epic proportions, which can positively affect every part of your life, especially with relationships and anything where keeping up appearances is important.
Los Algodones dental veneer clinics offer not only prices that are dramatically cheaper than in America, but a top-notch experience that you would expect from any world-class dental establishment in the world. Dental veneers will make your smile look a million bucks for a handful of dollars.
Modern day veneers are made from either porcelain or some kind of resin composite. The resin composite veneers are known for being a very comfortable fit, but the porcelain options are more stain-resistant and authentic looking.
Dental Tourism in Los Algodones
Los Algodones is a very unique place that is just a short drive from southeastern California and just 16km from Yuma, Arizona, making it an ideal place for convenient dental tourism. When it comes to dental veneers price, Los Algodones is 62% cheaper than in the States, which makes it a very viable option.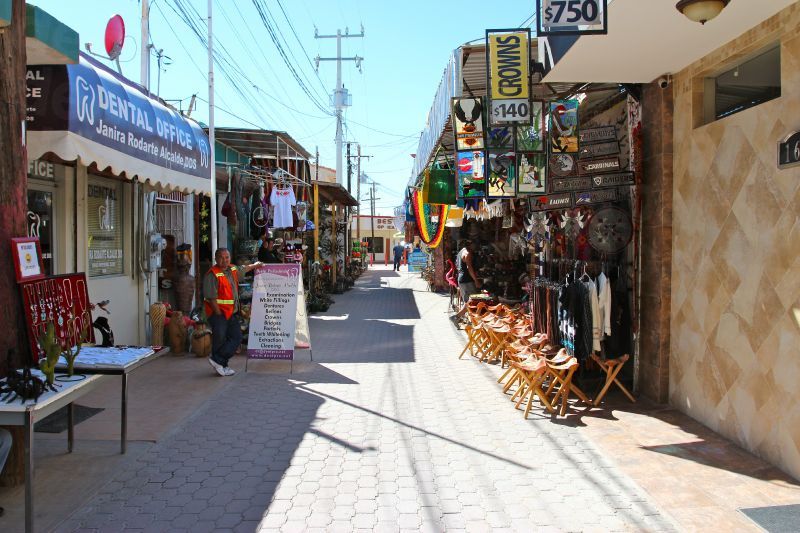 Los Algodones is also known as Molar city, such is its reputation for dental treatments and clinics. Mexican dental veneers clinics are making a big name for themselves in the dental tourism industry. Molar City is home to hundreds of dental establishments, which is where its name is derived. If you are looking for suitable options for your veneers dental work, Los Algodones clinics such as Sani Dental Group , Supreme Dental Clinic and Ciro Dental are popular options for American and Canadian patients looking for quality and affordability combined.
If you are an American who lives in Arizona or California and seek the most covenant and low-cost options for your dental veneers, please take our highly recommended clinic options seriously.
Dental Veneers Prices in Mexico
The main reason why so many Americans are now driving over the border for their treatments is because of the cheap veneers price. Los Algodones clinics enjoy some of the most affordable prices, and here is an example of the costs of veneers in Mexico: US $ 477 (CAN $590; UK £354; Euro €403; Aus $600; NZ $660), compared to the prices in the US: US $ 1,250 (CAN $1,599; UK £932; Euro €1,108; Aus $1,623; NZ $1,667).
Now you have secured the most affordable veneers price, Los Algodones has proved itself as one of the best places in the world for dental treatments and bringing back that glowing smile to your face.