Why are people travelling to Vietnam?
With such outstanding natural beauty and a rich and diverse cultural heritage, it's easy to see why so many people choose Vietnam as their holiday destination of choice. Vietnam has it all, from the breathtaking beauty of Ha Long bay, to world famous white sand beaches in Da Nang, you can enjoy the exquisite cuisine with the always-hospitable and friendly people. And who can forget the coffee? Time spent in Vietnam is sure to make you want to come back time and time again, so why not enjoy the additional benefit of world class dentistry while you're here? Check out our Vietnam dentist reviews to find out more!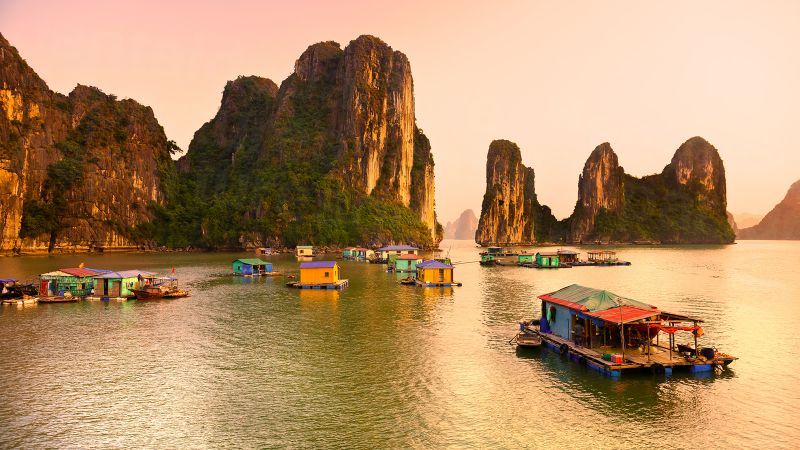 Can I be sure that I am receiving the best dental care?
Dentists in Vietnam work to a very high standard, which is largely due to the exceptional level of training. In fact, many Vietnamese dentists have trained internationally in the US, Australia or Japan, so you can be sure that they meet the high standards set by professionals in those countries. Whether you are looking for dental crowns or implants, or even something as intensive as an all-on-4. With cutting edge equipment and the highest quality imported materials, you can rest assured that you will be receiving the very best of care during your stay.
How do I choose the right dentists in Vietnam?
When visiting a new country it can seem bewildering when choosing the right person to do such important work. We rely on our mouths for so many important tasks in our lives that we often take it for granted, but of course we want to be very sure when we put something so vital in the hands of our dentist. At Dental Departures we make sure you have no such doubts, as all the dentists we recommend have been rigorously vetted. We recommend such well renowned dentists as Rose Dental Clinic, Serenity International Dental Clinic, Elite Dental Vietnam and Worldwide Beauty and Dental Hospital But why simply take our word for it, when you can ask the people who really count - people just like you.
What do other people say about the dentists in Vietnam?
Elvis form Australia comments on Elite Dental Vietnam , "Staff members are professional and facility are A class, prices are very reasonable definitely coming back for future dental work. Highly recommended!!!"
New Zealander Buster says about Rose Dental Clinic, "I had much work done, it was carried out in a very professional manner. The staff were very good. I would recommend this clinic to everyone. Thank you all so very much for a great job."
Worldwide Beauty and Dental Hospital gets a glowing review from Ms Joyce Simes from Australia. "I have been very worried and fearful of dental treatment due to bad experiences in the past. Dr Hung and his team, (special thanks to Dr. Lan) were very patient and considerate of my needs. I now have a healthy mouth and lovely teeth and smile. I am so relieved and happy. The clinic has very high standards and the latest equipment. My treatment was quite involved and extensive. I did lot's of research beforehand. Dr Hung's facilities, high standards and quality materials used gave me confidence."
Tara has this to say about Serenity International Dental Clinic: "The whole experience was incredible from start to finish. Well looked after, very professional staff, clean and sterile and they did an amazing job with my teeth and my husbands. Unbelievably cheap and so reasonable for the service- I will not get dental work done anywhere else!"
Ready to book an appointment? Search our listings for more clinics, and check out the reviews of Vietnam dentists to help you make up your mind.