Fear of what will come next after taking a risk is something everyone has to battle with at least once in a lifetime, and it is no different when thinking about going to a Bali dental clinic for a big procedure. However, you will always wonder how it would have gone had you taken the leap of faith if you hold back. This is no different from getting a full mouth makeover. Nevertheless, you have an assurance that you will come out looking better than before.
One of the best hospitals which have a remarkable reputation when it comes to mouth makeover procedures in Bali is the BIMC Hospital Dental Centre. It has clients coming from the furthest corners of the world due to the high standards it has set, so take a look for yourself.
BIMC Hospital Dental Centre-Nusa Dua
This clinic is just 22kms away from Denpasar. This is a destination which is also famous for lots of 5-star rated hotels besides dental tourism. Thus, you need not to worry about going without the luxury you are used to for the time you will be getting the treatment.
The clinic is housed in a modern structure that is pleasing to the eye and has a relaxing effect on everyone walking therein. It was founded in 1998 offering limited services. However, it became a fully accredited dental center offering all general and specialist dental services in 2007. Many clients have expressed their relief with this move because they are able to get all the services they need under one roof which means there is no time wastage.
There are different packages offered here tailored to meet the needs of local as well as international clients. People coming from Australia, the UK, the USA and some parts of Europe find the rates here quite affordable compared to what is charged back home.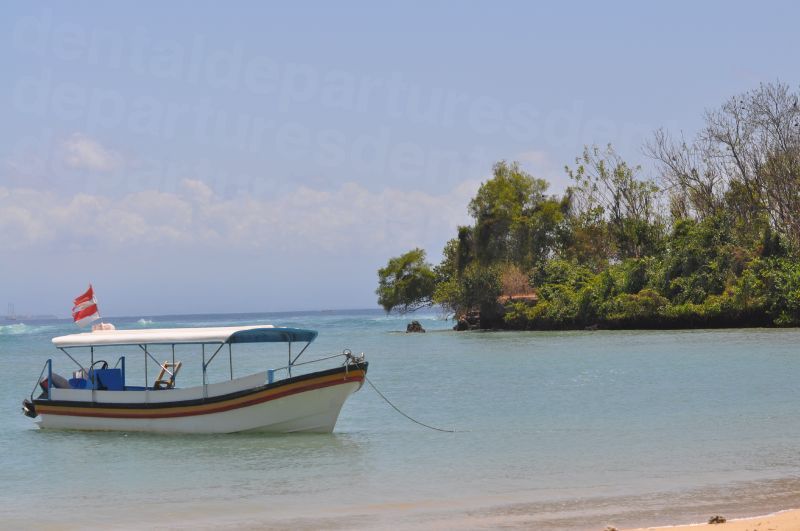 The quality of services is not different from what you will find in the US or the UK given that most of the dentists working here are trained at the best dental institutions in the world with many of them having licenses from the US.
The facility has all the modern facilities and equipment needed to offer high standard care. This also ensures that cases of misdiagnosis do not come up and the treatment duration is shortened. Going to BIMC Hospital Dental Centre is the best decision you can ever make if you want your dental needs to be taken care of once and for all.
Prices
| | | |
| --- | --- | --- |
| Procedure | USD $ | NZ $ |
| Full-arch restoration | $3800 | $ 5,225 |
| Dental crowns | $ 210 | $ 288 |
| Dental implants | $ 1050 | $ 1,443 |
| Composite filling | $ 63 | $ 86 |
| Veneers | $ 374 | $ 514 |
| Teeth whitening | $260 | $ 357 |
[Note: These figures are estimates at the time of writing; please check our clinic listings for up-to-date prices.]
Getting Started with Dental Departures
You should not settle for less than a safe, complete mouth makeover. Nusa Dua is highly recommended by the Dental Departures team due to the affordability and high standards of the services offered here. It is also a great holiday destination for anyone looking for a cheap getaway destination. However, this does not mean you will not enjoy it.
You can have it all and more at Nusa Dua if you let Dental Departures help you.