An attractive holiday destination for visitors based in the UK, Europe and Asia, more and more people are now travelling to Turkey to receive affordable dental care, with orthodontic work high on the list of sought-after treatments.
Find out how you can combine a holiday to Turkey and inexpensive treatment with Dental Departures on your side.
What Is Orthodontics?
This branch of dentistry focuses on the correction of misaligned teeth and jaws, normally using clear or metal braces over a period of time to straighten crooked teeth. Orthodontic treatment can also correct over/underbites, gaps and crowding, which may also involve extractions as part of a tailor-made treatment plan.
Finding Specialist Orthodontic Dentists in Turkey
Dental Departures only works with fully background-checked dentists who are specialists in the respective areas, holding all of the necessary degrees and being members or affiliates of international dentistry boards.
Here are some of our quality-checked clinics in Turkey that offer orthodontic treatment to international patients:
Clinique Dent Beaute is certified by the Joint Commission International (JCI) and the International Organization for Standardization (ISO). This Istanbul-based clinic has a team of specialists in orthodontics, oral surgery, implantology, periodontics (gums), and aesthetic dentistry who are well trained both in Turkey and abroad. Specialists in orthodontics use advanced treatment in straightening the teeth while adhering to proper sterilization processes.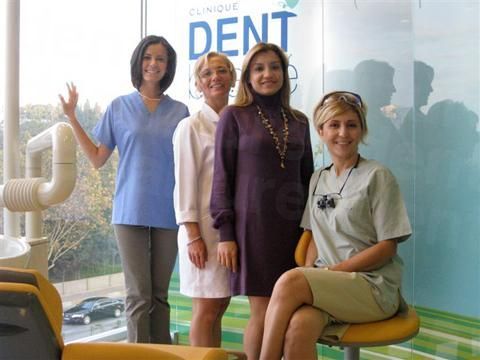 Dentaglobal Dental Clinic in the city of Izmir provides patients with safe and comfortable treatments at affordable prices. The dental team is friendly and makes the patients at ease during the procedure. It has specialists in cosmetic dentistry, children's dentistry, oral surgery, and other fields. They provide a clear explanation about the treatment and help patients achieve beautiful, straight teeth. Consultation and aftercare are available in the UK, the Netherlands, and other countries and they also offer guarantees and all of their dental work.


Teras Dental Clinic offers outstanding dental service at reasonable prices. This Izmir-based clinic provides solutions to various dental issues such as bite problems, tooth decay, gum disease, and damaged teeth. It has well-experienced dentists who provide various treatments such as orthodontics, root canal treatment, oral surgery, and other procedures.


Akadentia Private Dental Health Clinic provides a full range of general dentistry and specialised treatments in the country capital of Akara. These include orthodontics, cosmetic dentistry, gum treatment, root canal therapy, and other dental restorations. The clinic uses modern technology like dental tomography and lasers in providing the best treatment for the patients. It has a team of internationally trained specialists that are skilled in various procedures. The specialist in orthodontics is a member of the American Association of Orthodontists, World Federation of Orthodontists, and the American Association of Cosmetic Dentistry.
Booking Your Orthodontic Treatment in Turkey with Dental Departures
Get started with our recommended clinics above or browse our full list of orthodontic facilities in Turkey here. We have partnered with specialists around the country, including popular locations like Istanbul, Izmir, Ankara, Antalya, Fethiye, Alanya and Mugla.
Get in touch with the Dental Departures team who can help you book an appointment – either online, or via the toll-free numbers provided.
Sources:
What Is Orthodontics? Colgate. 2020. https://www.colgate.com/en-sa/oral-health/life-stages/teen-oral-care/what-is-orthodontics
World Federation of Orthodontists. Website accessed: October 2020. http://www.wfo.org/
GoTurkey. Website accessed: 19 October 2020. https://www.goturkey.com/