Turkey has a rich biodiversity and many UNESCO World Heritage Sites that are impressive. Aside from the attractions, visitors can get orthodontic treatment at affordable prices. Find out more about the top clinics for Orthodontics in Turkey.
Top Orthodontics: Turkey's Dental Clinics
Dental Departures has a list of verified clinics in Turkey that offer dental tourism where they assist patients not only with treatment, but also with travel. Here are the quality-checked clinics in Turkey that offer dental tourism.
Clinique Dent Beaute Dental Clinic is certified by the Joint Commission International (JCI) and the International Organization for Standardization (ISO). It has a team of specialists in Orthodontics, Oral Surgery, Implantology, Periodontics (gums), and Aesthetic Dentistry who are well trained. Specialists in Orthodontics use advanced treatment in straightening the teeth. Proper sterilization process is practiced inside the facility. The dentists and staff speak in English.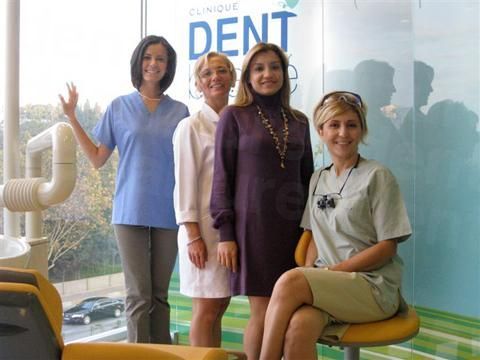 Dentaglobal Dental Clinic provides patients with safe and comfortable treatments at affordable prices. The dental team is friendly and makes the patients at ease during the procedure. It has specialists in Cosmetic Dentistry, Children's Dentistry, Oral Surgery, and other fields. They provide clear explanation about the treatment and help patients achieve beautiful, straight teeth. Consultation and After Care are available in the UK, The Netherlands, and other countries. It also offers guarantee for their dental work. Free chauffer service to/from airport is offered to international patients.
Teras Dental Clinic offers outstanding dental service at a reasonable price. The clinic provides solutions to various dental issues such as bite problems, tooth decay, gum disease, and damaged teeth. It has well experienced dentists who provide various treatments such as Orthodontics, Root Canal Treatment, Oral Surgery, and other procedures.
CTG Dental Care provides a full range of general dentistry and specialized treatments such as Orthodontics, Cosmetic Dentistry, Gum Treatment, Root Canal Therapy, and other dental restorations. The clinic uses modern technology like dental tomography and lasers in providing the best treatment for the patients. It has a team of internationally trained specialists that are skilled in various procedures. The specialist in Orthodontics is a member of the American Association of Orthodontists, World Federation of Orthodontists, and the American Association of Cosmetic Dentistry.
Necip Albayrak Dental Clinic is a clean and modern facility with a certified dentist providing the best care. It offers preventive care and restorative treatments. The dental team use the latest technology in dentistry to achieve effective treatments and provide detailed information about the treatment.
Top Orthodontics: Turkey's Dental Care
Choose a dental clinic in Turkey that is verified by Dental Departures to help you achieve optimal results. Let Dental Departures help you book an appointment – either online, or call our Customer care team.