Want to know where you can get a safe, complete mouth makeover? Colombia's beautiful landscape and rich natural resources is surrounded with clinics offering superior oral care. Take a look at the top dental clinics in Colombia offering safe, complete mouth rehabilitation for international patients.
Dentica by Cristina Suaza is located in Bogota, Colombia offering high quality dentistry in a safe and comfortable environment. The head dentist, who specializes in Oral Surgery, works with experts in Orthodontics, Periodontics (Gums), Prosthodontics (teeth replacement), and Endodontics (root canals) to create beautiful, healthy smiles.
Patients are encouraged to send photos of their teeth and if possible, a dental x-ray (panoramic or Periapical), so that the dentist can make a preliminary diagnosis. The dentists will recommend a treatment that suits your needs. They use cutting-edge technology, such as intraoral cameras, dental software, curing lights, apex locators (diagnostic tool), ultrasound equipment, and autoclave devices. Additionally, the clinic also uses radiovisiography (RVG), that has a minimal radiation exposure. Strict sterilization processes are implemented in the clinic.
Estetica Dental Avanzada has dental clinics in Cali and Bogota. The clinic offers a comprehensive range of treatments, specializing in Dental Implants and Cosmetic Dentistry. It uses advanced techniques in oral rehabilitation and aesthetic dentistry. The clinic applies an orofacial approach, which means that it's not only concerned with your teeth, but also how it is properly framed in your face.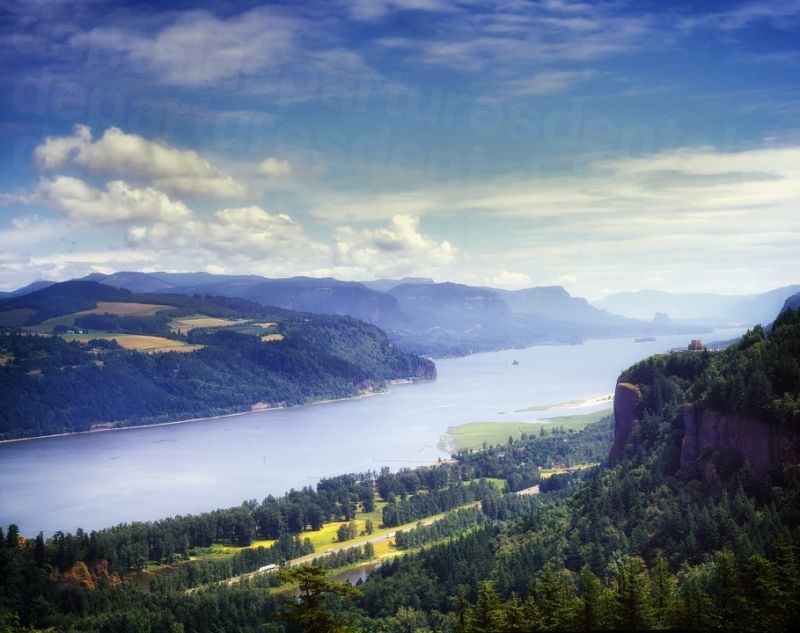 Treatments include Smile Design, Gum Surgery, Veneers, Crowns, laser teeth whitening, and facial rejuvenation procedures. The lead dentist, who specializes in Implantology and Oral Rehabilitation, is certified by the American Dental Association (ADA). He collaborates with an expert in Prosthodontics (teeth replacement) in providing exceptional care.
Centro Odontologico Pinares is situated in Pereira, Risaralda. It provides full mouth restoration in a comfortable environment. Experts in Orthodontics, Dental Implants, and Periodontics (gums) perform exceptional care.
Julio Oliver Gonzalez dental clinic's office is located in Cartagena near the tourist attractions. It offers specialized treatments like Smile Design, Cosmetic Dentistry, Oral Rehabilitation, and Children's Dentistry. Treatments covered in this clinic include crowns, veneers, braces, laser teeth whitening, and dental implants. The clinic is led by a chief dentist who is a specialist in Oral Rehabilitation.
Natural Design dental clinic is situated in Bogota, Colombia providing advanced dental treatments in a safe environment. Treatments include Root Canal Therapy, Cosmetic Dentistry, and Oral Surgery. The clinic has an ultramodern facility complete with 3D CT scan that provides accurate diagnosis. Well-experienced specialists in Implantology and Oral Rehabilitation.
Surprisingly, the cost of Full Mouth Restorations and Smile Makeovers is lower compared to the US, Canada and UK. The table below shows the price comparison of treatments.
| | | | | |
| --- | --- | --- | --- | --- |
| Treatment | Costa Rica | USD | CAD | UK |
| Dental Crowns | USD $252 | USD $1,164 | CAD $1,483 | GBP 863 |
| Dental Fillings | USD $22 | USD $155 | CAD $199 | GBP 116 |
| Dental Implants | USD $1,800 | USD $3,913 | CAD $5,026 | GBP 2,928 |
| Dental Veneers | USD $411 | USD $1,245 | CAD $1,599 | GBP 932 |
| Dentures | USD $347 | USD $1,826 | CAD $2,344 | GBP 1,366 |
| Root Canals | USD $115 | USD $1,275 | CAD $1,636 | GBP 954 |
| Teeth Whitening | USD $220 | USD $668 | CAD $858 | GBP 500 |
Find a clinic that offers a safe, complete mouth makeover in Colombia with the help of Dental Departures. Book an appointment with our Customer Service Team.