Izmir is the third biggest city in Turkey that has many historical sites with beautiful beaches. Various dental clinics in Izmir offer Orthodontic Treatment and other dental restorations to visitors. Keep reading to know more about the top clinics for Orthodontics in Izmir.
Top Orthodontics: Izmir's Dental Clinics
Dental Departures has lists of verified clinics in Izmir. We perform background checks such as on-site visits, validation of professional memberships, and verification of dentists' qualifications. These clinics offer dental tourism, for example, assisting patients with treatment and travel activities. They provide outstanding services at reasonable prices.
CTG Dental Care clinic has an ultramodern facility that delivers efficient service. It has a team of internationally certified specialists in Orthodontics, Prosthodontics, and Periodontics. The specialist in Orthodontics is a member of the American Association of Orthodontics, American Association of Cosmetic Dentistry, and World Federation of Orthodontics. She has an extensive training and experience in Orthodontics.
The clinic offers a complete range of treatments such as Orthodontics (braces), gum treatment, root canal therapy, cosmetic dentistry, and dental implants. It utilizes the latest technology such as dental tomography and lasers in restoring patients' teeth. The clinic also uses safe and high-quality materials in creating dental restorations.
Dentaglobal Dental Clinic offers a full range of innovative techniques such as restorative treatment, root canal therapy, dental implants, and gum care. The clinic's goal is to provide beautiful, straight teeth. Specialists in Oral Surgery and Prosthodontics, and dental restorations provide exceptional care. It provides orthodontic treatment such as aligners and removable space maintainers.
Teras Dental Clinic treats oral diseases using Orthodontics, gum treatment, oral surgery, cosmetic dentistry, and root canal treatment. The dentist uses advanced treatment in restoring patients' teeth. They are well trained and skilled in restorative treatment (crowns, fillings).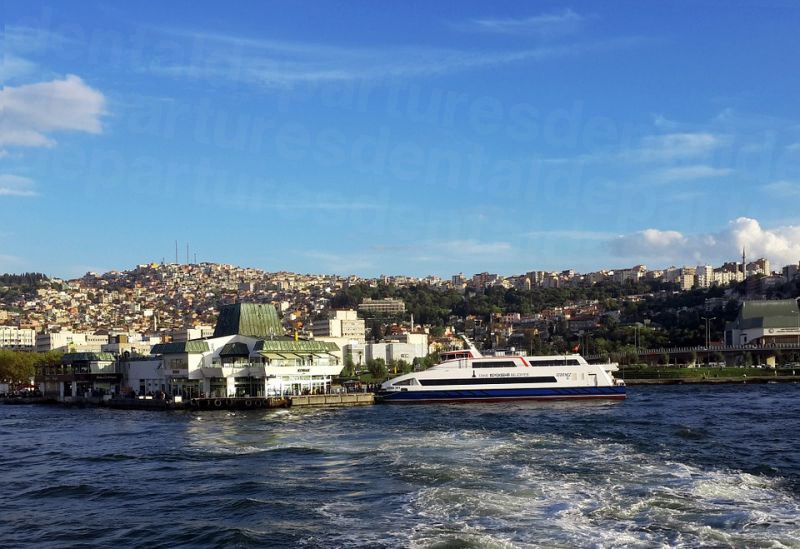 Top Orthodontics: Izmir's Dental Care
Dental clinics in Izmir provide effective solution for malocclusion. Malocclusion refers to the misalignment teeth. There are different kinds of malocclusion such as over bite, under bite, cross bite, and crowding. Malocclusion is detected during oral exams.
The dentists take diagnostic tests such as digital x-rays in assessing your oral health condition. The assessment also includes a review of your dental and medical status. Specialists in Orthodontics use fixed and removable appliances. Fixed appliances include braces that consist of brackets, wires, and bands. The dentist uses fixed space maintainers to prevent children's teeth from moving. Removable appliances include clear aligners (Invisalign) that are convenient for the patients.
The dentists in Izmir conduct a complete examination and create an individualized treatment plan for overseas patients. Your preference, budget, and schedule will be considered in treatment planning.
If you're planning a trip in this historical city, combine your vacation with a restorative treatment. Find the top clinic in Izmir for Orthodontics with the help of Dental Departures. Contact our Customer Service staff for an appointment.