If the cost is holding you back then the dental veneer prices in Puerto Vallarta will certainly give you plenty of reasons to smile.
Dental tourism has escalated in Puerto Vallarta as many people are drawn to the cheaper prices. The quality of the dental clinics and staff are similar, if not better than USA, Canada and Europe.
Furthermore, you can have a vacation amidst gorgeous beaches, partake in scuba-diving, parasailing and water-skiing as well as enjoy the vibrant nightlife, rich cultural heritage, art, theatres and festivals. What's more, you can get all of this and still pay less than what it costs at home!
One of the primary reasons for seeking dental treatment abroad is the cost factor.
For example, the average cost of Porcelain Veneers in Puerto Vallarta starts at
USD$355 (CAD$479, GBP£277, EUR€331, AUD$471 and NZD$505) compared to USD$1,871 in America, CAD$2,525 in Canada, GBP£1,461 in UK, EUR€1,744 in Europe, AUD$2,480 in Australia and NZD$2,661 in New Zealand.
You can see how great the savings are for just one veneer, so two or more will really see you save a small fortune.
Dental veneers helps people who have gaps, stained, crooked, damaged and chipped teeth restored into straight, perfect teeth. These wafer-thin shells of porcelain are fitted over the front surface of the tooth and lasts for many years.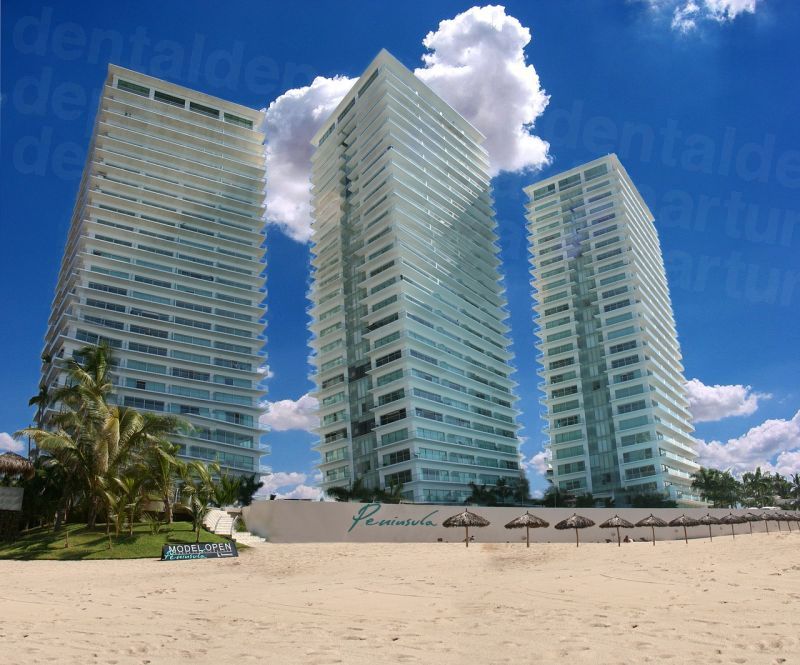 Treatment is usually completed in two visits. Impressions of the teeth are taken and sent to a lab for custom-fitted veneers to be made. A thin layer will be shaved from the front of the teeth so the veneer can be placed on top. New veneers are cemented and bonded permanently by a special bonding light, producing a natural, attractive appearance.
Naturally you want to be sure of the quality and reputation of the clinics and dentists. At Dental Departures we take stringent measures to ensure that the clinics in our listings adhere to the highest standards in quality. We conduct extensive background checks to verify credentials and ensure that quality is not compromised.
OdontoKlinik
Providing general and specialist dental-care, the clinic uses modern state-of-the-art technology and ergonomics, utilizing the latest techniques.
Headed by Dr Noel Rivas with 30 years of dental experience, the clinic utilizes the latest technology and techniques. Accommodation, airport transfer on arrival, temporaries, crown/bridge removal, teeth whitening and teeth cleaning are free if you are having a major treatment.
Providing outstanding dental-care and facilities, the team of highly-qualified dental specialists utilizes the latest techniques and high-tech equipment and offers free 40-minute therapeutic massage as part of their commitment to your well-being.
Offering a complete range of general and specialist dental-care for more than 15 years, the team of dedicated dental professionals is led by Dr Alejandro Sánchez. It also provides free services such as x-rays, oral examinations, hotel transfers and local cell-phones.
International Dental Center, PV
The clinic boasts the latest dental technologies, such as digital x-rays and the advanced M9 Autoclave sterilization unit and a team of highly-qualified dental specialists. Luxury holiday accommodation packages up to 2 weeks for 4 people are available during your treatment.
With review ratings of 4.5-5stars, why not consider looking at veneer prices at one of our Puerto Vallarta dental clinics and you will have more than one reason to smile? Contact Dental Departures to find out more.