Vietnam has become a center for the cosmetic and dental industry based on the demand for their services. These clinics attract people from all around the world, drawing them in with reasonable prices and excellent quality. Although there are many cities to choose cheap dental work from, the former Saigon, now known as Ho Chi Minh City (HCMC) may interest you.
Ask yourself when was the last time you ever enjoyed going to the dentist? Probably never, we are assuming, but what if we were to tell you that there was enjoyment about scheduling your next dental appointment? Would you call us crazy? Fortunately for you and many others, booking a dental appointment in a foreign land can ease the stress of much needed dental work – from both a financial point of view, and the fact that dental services overseas can often be better than you get at home. Plus, you are on your holidays and don't have to rush back to work after your treatment.
If you are considering visiting a dentist in Ho Chi Minh City then here's some of our top recommendations.
Rose Dental Clinic
Rose Dental Clinic is a premium clinic located in the heart of Ho Chi Minh City near the world famous Ben Thanh Market. The clinic is staffed with experienced multi-lingual dental professionals. RDC is a full-service clinic that but also specializes in implant-ology using the latest materials and branded implants from Asia and Europe.
Rose Dental has an experience specialist team who have studied in many different parts of the world such as Germany, USA, Japan, France, Korea.
Here a few of Rose Dental services and costs:
· Root canal treatment: USD 150 | EUR 134 | CAD 198 | AUD 197 | NZD 205
· Dental Implant + Crown: USD 2,000| EUR 1,784 | CAD 2,644 | AUD 2,633 | NZD 2,738
· Five Quality Ceramic Crowns: USD 2,000| EUR 1,784 | CAD 2,644 | AUD 2,633 | NZD 2,738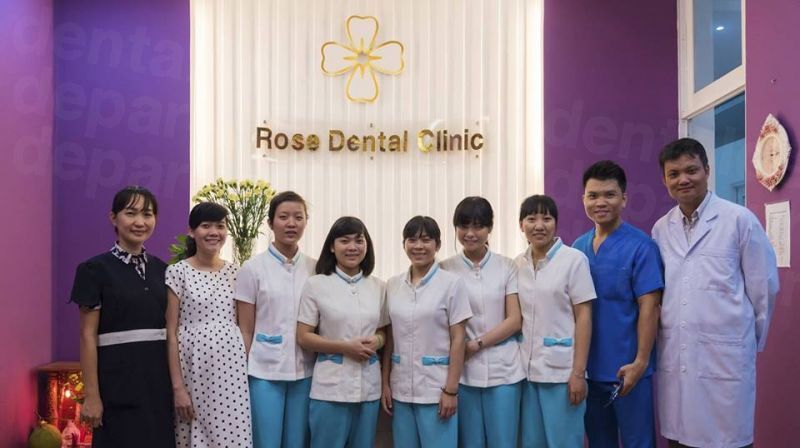 Elite Dental Vietnam
Elite Dental Vietnam offers the highest quality in treatment with full range dental services, modern equipment, latest technology, lab-in-house with CAD-CAM technique and luxury design by dental hospital standard.
They do not simply offer the cheapest price but instead guarantee to deliver the best results with affordable costs.
Elite Dental gives their clients a lifetime warranty and 10-year warranty for Porcelain Veneer, made at their lab-in-house. In addition, Elite Dental has been awarded with the 5-star patient service and communication award for four consecutive years, from 2014 to 2017.
Here a few of Elite Dental Vietnam's services and costs:
· Teeth Cleaning: USD 29 | EUR 26 | CAD 39 | AUD 39 | NZD 40
· Orthodontic Retainer: USD 74 | EUR 26 | CAD 39 | AUD 39 | NZD 40
· Titanium Porcelain Crown: 5000
The prices of dental work in Saigon are decently affordable and the quality is second to none. Get in touch with our Customer Care team to book an appointment, or if you'd like to ask any questions.