An aching tooth can drive you insane; the throbbing keeps you up at night, and it is difficult to remember what life was like without that pain. Eating has become an excruciating task. But, now you can rest easy--we are here to show you the best root canal dental clinics Pattaya has to offer!
Where is Pattaya?
Pattaya is a tourist resort in the Gulf of Thailand, boasting a selection of wide, white-sand beaches to choose from. Aside from its close vicinity to the sea, Pattaya also offers a wide variation of clubs and bars for you to take a break and have fun, making Pattaya the perfect place to unwind after the tedious root canal procedure. Pattaya also offers extremely affordable rates for root canals, making your efforts to travel worthwhile!
What are Root Canals?
Root canal therapy is a branch of dentistry called endodontics whereby the treatment involves removing the pulp at the centre of the tooth which has become infected, due to bacteria getting in (usually because of tooth decay). The infections can cause excruciating pain, rendering the person unable to eat due to pain. The treatment involves anaesthesia, to numb the pain through the process. The dentist then drills through centre of the tooth, clearing it out of bacteria and debris. Nerve endings, which cause the pain, are plucked out. The tooth is then filled and sealed.
How much do Root Canal treatments cost?
Here you can see the cost of the treatment compared to costs in other countries.
PROCEDURE

AUD$

NZ$

US$

COMPARISON

ROOT CANAL

$ 1,660.00

$ 1,706.00

$ 1,275.00

INTERNATIONAL

$ 293.00

$ 319.00

$ 230.00

PATTAYA

17.70%

18.70%

18.40%

% PATIENTS PAY
Visit one of our top 3 Dental Departures recommended clinics:
To make the cost factor even more attractive these clinics proudly offer patients that qualify the following exclusive Dental Departures promotions:
1. Dente Smile Clinic offers you comfort and care as well as quality dental treatments. Here, your comfort and convenience are of utmost importance. Through updated and modern technology and equipment, they offer services such as gum care, oral surgery, fillings, laser teeth whitening, implants and of course, Root canals. Dente Smile Clinic recognizes the hardships of going through root canal procedures, and ensures you leave happy and with a smile.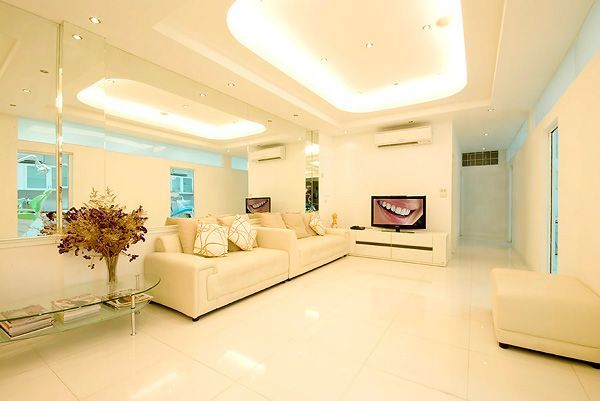 2. Samitivej Sriracha Hospital (Dental) is a globally renowned facility having received the prestigious Joint Commission International (JCI) hospital accreditation and ISO 9001:2000 certification. Equipped with high-end equipment, Samitivej Sriracha Hospital offers Oral surgery, Orthodontics, Periodontics, Dental Implants and General Dentistry.
3. Thirata Dental Clinic offers high-quality services of endodontics, orthodontics, prosthodontics and cosmetic dentistry. Thirata Dental Clinic is known for treating both local and international patients.
The unease, the difficulty eating and sleeping, and especially the pain—say goodbye to them all by visiting the best root canal dental clinic in Pattaya. Book now through Dental Departures and live your life without pain!