Dental fillings in Koh Samui are affordable and high-quality. If you're in need of emergency dental fillings on the island, this is your definitive guide to the best clinics.
Dental tourists and ex-pats routinely take advantage of the low cost of dental work on Koh Samui. For this guide, we've selected the best options for your fillings work. The clinics featured below in our price chart employ all-English speaking staff. All three meet international standards for hygiene and safety, with a reputation for quality of work.
The dentists performing at the clinics featured below are highly trained, skilled, experienced dental providers. Many have trained internationally in Western institutions, and all understand the high expectations of our clients.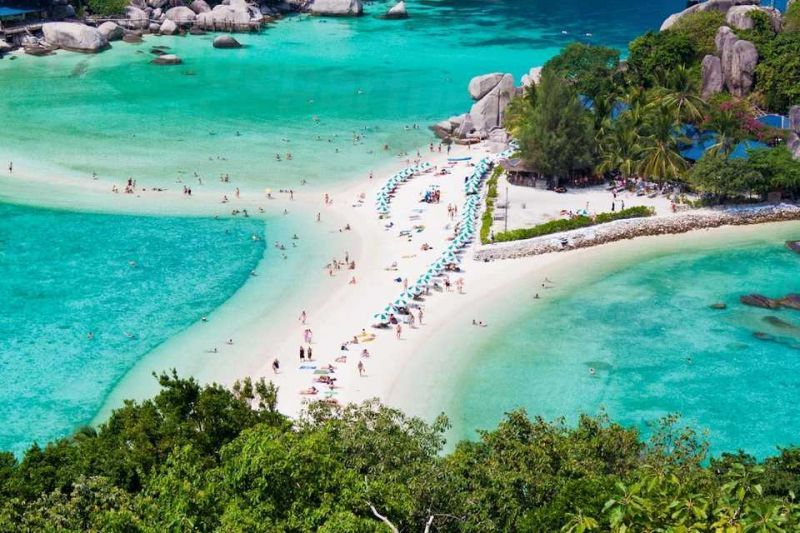 Fillings Price Koh Samui Chart (Western Clinics vs. Koh Samui Clinics)
Composite Filling:
| | |
| --- | --- |
| Western Average | $201 USD (€187 EUR, £157 GBP, $266 AUD, $286 NZD, $271 CAD) |
| | $23 USD (€21 EUR, £18 GBP, $30 AUD, $33 NZD, $31 CAD |
| | $29 USD (€27 EUR, £23 GBP, $38 AUD, $41 NZD, $39 CAD) |
| | $23 USD (€21 EUR, £18 GBP, $30 AUD, $33 NZD, $31 CAD |
When you considering price, also factor in our 5% discount for New Zealand veterans and 5% discount for Australian Veterans . We honor the sacrifice of our military members, past and present.
Our Guaranteed Quality of Work:
Our promise to our clients is that we prioritize your safety and satisfaction. Because we understand the expectations of our Western clientele, we only partner with the most reputable, highest-tier providers.
We've developed a multi-layered evaluation process that we use to decide to partner with a clinic in Koh Samui. We review legal records, examine licensing and accreditations, verify the educational and training backgrounds of the dentists, and more.
We take seriously the thoughts and concerns of our clients. We read all the feedback from our clients concerning their dental experiences in Koh Samui. We use this information to ensure ongoing quality of work.
We offer our signature "No Worries Warranty" for our clinics featured in this article:
No Worries Warranty - Smile Work Dental Clinic
No Worries Warranty - Beauty Smile Dental Clinic - Lamai Beach
No Worries Warranty - Chaweng Dental Care
When you take the option to add a No Worries Warranty to your dental vacation, excellent results are 100%-guaranteed.
Visit the clinic profiles linked above for more information on dental fillings in Koh Samui. When you use our Dental Departures resources, you'll be able to browse through all of our Koh Samui dental fillings partner clinics. You can read about the educational and training backgrounds of the dentists, take virtual tours of the facilities, received individualized price quotes, read reviews from real-life Dental Departures clients, and check out our many promotional offers for even bigger savings in Koh Samui. Of course, our online staff is also available 24/7 to help you with any questions you might have.