Ever considered root canal treatment in Bali? Would you like first class treatment and dental care to suit your specific requirements? Then make Bali your next destination. Whether for a filling, an annual checkup or root canal treatment, Dental Departures can cater to all your dental needs, providing a wealth of cost effective solutions.
Why choose Bali for root canal treatment?
Over the last two decades, Indonesia has become the go-to place for dental care. With greatly improved healthcare standards, more and more tourists have flocked to Bali to seek out high quality dental treatment. This popular tourist hub has seen a growing influx of qualified dentists who are now widely accessible to tourists.
The extent of your root canal treatment will depend on the condition of your tooth and area of infection, which your dentist will evaluate upon your arrival. If the tooth is not inflamed or infected, treatment can be completed in less than three appointments.
However, if it is severely infected, a course of antibiotics may be prescribed. Once the infection is clear, the tooth can be filled or crowned. This process may take a few more days.
Finding the Best Clinics in Bali
Dental Departures can take the stress out of finding a suitable dentist for your specific procedure, complete with modern, hygienic facilities and cutting-edge equipment. Catering to an array of patients, we have more than 40 clinics in Bali on our site. All have been vetted thoroughly; top clinics include Bali 911 Dental Clinic , Sunset Dental Clinic and Rejuvie Dental Clinic .
Typical Pricing for Root Canal Treatment
The cost depends on a number of varying factors such as damage to the tooth and materials used.
Average price of root canal treatment in Australia: AUD $1,660
Average price of root canal treatment in Bali: AUD (I have no info on prices, please advise)
Average price of root canal treatment in the United States: USD $1,275
Average price of root canal treatment in Bali: USD (I have no info on prices, please advise)
Why Bali?
With significant savings off major dental procedures, Bali is the nucleus of the Indonesian dental tourism hub. It is home to myriad volcanic mountains, crystal clear shorelines, stunning beaches and majestic coral reefs. Explore the stone carvings of Ubud or enjoy a stroll round the impressive Uluwatu Temple .
Known as the "Islands of the Gods" and part of the iconic Coral Triangle, Bali is situated in the Indian Ocean within close proximity to Western Australia. Marvel at the flora and fauna, gaze in awe at the striking temples or be enchanted by the local Balinese culture. Steeped in culture and heritage, it is no surprise Bali is named as one of the ultimate traveller destinations on the planet.
Where to stay in Bali
Discover an extensive choice of accommodation in Bali from plush five star resorts to hostels. Southern Bali is where you will find the vibrant capital city of Denpasar, whilst other holiday hotspots include Kuta Beach, Nusa Dua and the Old Colonial Capital, Singaraja.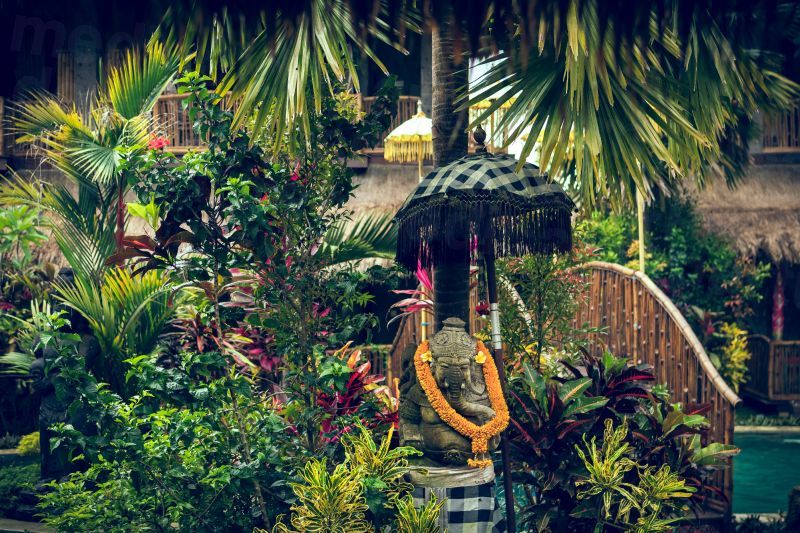 Booking an appointment
Dental Departures has a dedicated Customer Care Team on hand 24/7 to answer any query and can even assist with your travel plans. Be informed before you travel thanks to our verified patient reviews and virtual clinic tours.
Let our team take care of you to ensure first rate care at the best prices. To book an appointment, call our toll-free number or contact our Customer Care Team today.