Last fact-checked: 27 January 2021
Permanently restore your smile with the All-on-4® treatment concept in Egypt.
Delivering world-class dental services, our partner dentists in Egypt can transform your smile with this innovative that costs around £10,000 (€12,000) less than back home.
With Dental Departures, you can find a specialist in this innovative oral rehabilitation technique provided exclusively by Nobel Biocare®.
What Is the All-on-4® Treatment Concept?
This innovative procedure is used to replace all of the teeth in the upper, lower or both jaws, with patients receiving their immediate loading denture on the same day of surgery.
It is a type of dental implant procedure whereby four implants are placed in the jaw that holds a complete arch of teeth. Pioneered by world-renowned implantologist Dr. Paulo Malo, his technique is now performed across the globe by specially trained implant experts.
It is considered a fantastic solution for patients who are missing all (or most) of their teeth. If you do have some teeth left, these will have to be removed, as the procedure replaces all the teeth.
The implants provide a secure base for the arch of false teeth, acting as tooth roots. Unlike dentures, your new teeth won't move, slip, wobble or even fall out—giving you complete peace-of-mind when you're eating, talking and smiling.
Am I a Suitable Candidate?
Although bone loss in your jaw usually renders you unsuitable for dental implants, that is not necessarily the case for the All-on-4® treatment concept.
Bone loss is usually the result of an advanced form of gum disease, called periodontitis. At this stage, what started out as gum disease has progressed from the gum to the bones, damaging the tissue that supports the tooth and subsequently resulting in tooth loss.
Because the All-on-4® treatment concept uses a unique technique, a bone graft is not always necessary.
The technique differs in that:
i) The implants placed in the rear of the jaw are longer than traditional implants
ii) The rear implants are inserted at a 45-degree angle, rather than the 90-degree angle at which traditional implants are placed.
iii) Both of these factors increase the stability of the implants and create a larger surface area for bone-to-implant contact, which also enhances stability.
If you are generally a healthy individual, you may be a good candidate for treatment.
Smokers are not good candidates for dental implants. This is because smoking reduces blood flow, which reduces essential nutrients and oxygen from getting to the cells which are required for healing and fighting infection.
Implants can last a lifetime with good care but are particularly vulnerable to infection if you neglect them.
How Much Does the Treatment Cost in Egypt?
It's possible to save around 70% on the cost of the procedure alone. The table below compares the All-on-4® treatment concept prices in Egypt with your home country:
| | | | | | |
| --- | --- | --- | --- | --- | --- |
| | UK £ | EUR € | US $ | CAN $ | AUS $ |
| Price at home | 16,000 | 19,000 | 20,000 | 27,000 | 27,000 |
| Price in Egypt | 4,600 | 5,400 | 6,000 | 7,800 | 8,700 |
(Note: the prices above are approximate. Please check our current prices for your selected clinic for estimated costs of treatment).
Is this a Good Procedure to Have in Egypt as a Dental Tourist?
The dentists we have partnered with in Egypt offer excellent quality services. Medical education in the country is excellent, and many dentists will undertake some of their training abroad in Western countries, including the UK and the US.
The All-on-4® treatment concept has a high success rate, and the dentists offering it have undertaken additional training as per the exact protocol that Dr Malo, the pioneer of the procedure, originally established.
Private dental facilities in Egypt are modern, contemporary and equipped with the latest diagnostic and therapeutic technologies, including digital x-rays and 3D/CT scanning, to provide accurate diagnosis and predictable treatment outcomes.
Although this is an extensive dental procedure, most patients find that they can resume their normal activities fairly quickly after their procedure, experiencing just a little bruising or swelling which doesn't interrupt their daily schedules.
If you plan to have a holiday in Egypt after your dental restoration, there is no reason why you can't engage in low-key activities that aren't too strenuous. That Nile cruise could be the perfect solution—although exploring those hot Ancient Egyptian tombs and pyramids in the desert is probably best done before you see the dentist, rather than after surgery.
Can You Recommend Some Clinics in Egypt?
Dental Departures has helped hundreds of thousands of patients find excellent dental care with providers overseas for the last 10 years.
We know how important reliability and trustworthiness are—and how these factors are just as important (if not more so) than value-for-money. This is why we carry out our own checks so that every clinic listed with us has been pre-screened.
Our checks include onsite visits, searching for legal/criminal records, confirming dentist qualifications and verifying professional memberships. We publish real patient reviews, alongside location maps, clinic photos, prices and more. This gives you all the information you need to make an informed choice.
Some of our top clinics in Egypt for dental restorations include:
What Does the Treatment Entail? How Long Will I Need to Stay in Egypt?
Your dentist will confirm the duration of your stay in Egypt, but it's best to allocate around a couple of weeks in total across two separate trips.
The actual procedure will be carried out in one session, but there is a great deal of planning required before the surgery, so you may require several visits to the dentist for tests scans and impressions to be taken.
The general process for the All-on-4® treatment concept involves:
1: Initial Consultation & Assessment:
You can send digital x-rays to Dental Departures who can obtain an initial assessment as to whether you are a good candidate. If you get the green light, you will need to visit your chosen dentist in Egypt soon after your arrival for a thorough consultation and examination.
Appropriate diagnostic tests will be carried out and impressions of your mouth will be sent to the laboratory where your new teeth are made-to-measure.
2: Treatment Day:
The actual surgery takes around two hours for each jaw and is carried out under conscious sedation with a local anaesthetic. If you do have any teeth remaining, these will be removed at the same time. Once the teeth are extracted, the gums will be opened up at the four points that have been pre-planned from the results of the CT scan. A small hole is made in the jaw bone at these points and the implants placed.
The new teeth, which are attached to an immediate loading denture, are attached immediately to complete the procedure.
3. Healing Phase
After teeth extraction(s), your mouth will need time to heal. So, a lighter set of temporary teeth is attached with a view to a permanent restoration being attached after around four to six months.
During this time, you will be advised to avoid hard foods so as to allow the implants to properly fuse with the jawbone.
4. Final Restoration
After around six months, you'll return to Egypt to have your permanent fixed bridge installed.
This may involve a couple of appointments, as final impressions of your mouth will need to be taken. However, the process of replacing the temporary bridge with the permanent one does not require surgery, as it can be screwed on and off without any incisions.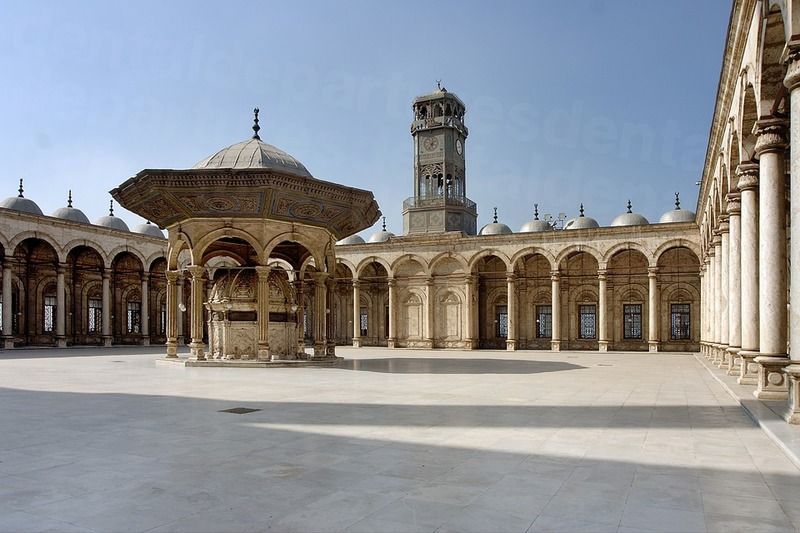 How Do I Book My Treatment in Egypt?
Find an authorized All-on-4® treatment concept provider in Egypt by searching Dental Departures' listings.
Ask our Customer Care Team for a free, no-obligation quote, or for information about our other services, such as finance and insurance. You can also book your appointment online with us any time of the day or night, at no charge to you.
Sources:
Nobel Biocare. Website accessed: 27 January 2021. https://www.nobelbiocare.com/en-uk
About Prof Paulo Malo. Nobel Biocare. Website accessed: 27 January 2021. https://www.nobelbiocare.com/international/en/education/our-speakers/m-o/paulo-malo.html
Nordqvist, Christian. What is Periodontitis? Medical News Today. 18 January 2018. https://www.medicalnewstoday.com/articles/242321.php
Murphy, Caleb. Smoking And Tooth Implants: How it Affects the Success Rate. Authority Dental. 8 April 2019. https://www.authoritydental.org/smoking-tooth-implants
Malo, P et al. A Longitudinal Study of the Survival of All-on-4 Implants in the Mandible with Up to 10 Years of Follow-up. Journal of the American Dental Association. March 2011. https://www.ncbi.nlm.nih.gov/pubmed/21357865
Archer, Jane. 10 Surprising Secrets of the Nile. The Telegraph. 11 December 2019 https://www.telegraph.co.uk/travel/cruises/articles/quirky-things-you-can-learn-on-nile-river-cruise/
Watson, Shawn. How a Dental Impression Is Made. Very Well Health. 10 December 2019. https://www.verywellhealth.com/understanding-dental-impressions-1059424
Top 10 Tourist Attractions in Aswan. Egypt Today. 17 March 2019. https://www.egypttoday.com/Article/9/67122/Top-10-tourist-attractions-in-Aswan