Last fact-checked: 5 April 2020
Searching for a good location abroad for low-cost dental care? Dental implants in Rijeka, Croatia cost substantially less than at home—giving you more than enough savings to enjoy a memorable holiday in this delightful coastal city.
Located in the northern Adriatic, Rijeka is a busy port city known for its abundance of remarkable Austro-Hungarian and Italianate architecture. Its main promenade is lined with eateries, shops and bars and nearby there are plenty of beaches, stunning national parks and a few islands to explore. Whether you visit for a holiday, just for dental care, or a little of both, you won't be disappointed with Rijeka.
What Are Dental Implants and their Advantages?
Dental implants are widely considered one of the best way of replacing a missing tooth. Very simply, a small supporting implant is embedded into your jaw, much like a tooth root, so you won't see it once it is in place. Once the implant has fused with your jaw bone (a process your dentist will know as 'osseointegration'), a replacement tooth is attached (a crown), completing your procedure.
Advantages of dental implants:
1: look like your own tooth and act just like your other teeth
2: prevent bone loss in the jaw
3: preserve facial structure by preventing a sunken appearance around the mouth
4: long-lasting when looked after properly
5: allow you to eat, talk and smile with confidence
6: easy to care for with a normal regular oral health regime of brushing, flossing and regular dentist appointments.
Am I A Suitable Candidate for Dental Implants?
Not everyone is suitable for dental implants. If you have bone loss, which is usually caused by an advanced form of gum disease, dental implants are unlikely to be a viable option, simply because you may not have enough jaw bone to attach the implant to. This doesn't necessarily mean this treatment option is at the end of the line, but you may have to undergo a separate bone augmentation procedure to restore the bone.
Long-term smoking may also scupper your chances of being considered for a dental implant procedure. Smoking reduces your body's ability to heal and fight infection, which is not just a problem after the initial placement of the implants, but also throughout the life of your implants. Many dentists now refuse to place implants in the jaws of smokers, simply because the failure rate of the procedure is much higher.
Other uncontrolled health issues, including diabetes or heart disease, may also prove to be problematic for implants, and so you will need to bring these up with your dentist.
Why Choose Rijeka for Dental Implants?
Croatia is becoming an increasingly popular destination and is geared up for tourists with attractive locations, good weather and a vast choice of amenities, such as hotels and dining spots, to make for a good stay. The Croatian government is capitalising on this and, in turn, has committed to promoting the country as a health and wellness destination as well.
Cities such as Rijeka are now beginning to capitalise on this thanks to excellent air connections, all-round affordability and attractions geared towards visitors wanting to combine their healthcare needs with a vacation.
Overall, the standards of dental care in Rijeka are of high-quality. Clinics are modern and you'll find the latest technologies, including digital x-rays, 3D/CT scanning and CAD/CAM (computer-aided design/computer-aided technology) are all readily available.
Price is obviously an important factor for travellers visiting for dental care. With savings of around two-thirds compared to prices at home, the numbers stack-up and make visiting Rijeka for dental implants a no-brainer, even adding accommodation and travel expenses into the equation
How Much Do Dental Implants Cost in Rijeka, compared to the UK and Eire?
Dental implants prices in Rijeka cost less than a third of the prices at home:
| | | | | | |
| --- | --- | --- | --- | --- | --- |
| | UK £ | Eire € | US $ | CAN $ | AUS $ |
| Dental Implant Price – at home | 3,000 | 3,600 | 3,900 | 5,200 | 5,100 |
| Dental Implant Price – Rijeka | 938 | 1,000 | 1,150 | 1,480 | 1,650 |
Note: the prices above are approximate. Please check our current prices for your selected clinic for estimated costs of treatment.
Furthermore, with Dental Departures' best price guarantee, booking your appointment with us ensures you will never have to pay more than you need to.
What About the Quality of Dental Implants in Rijeka?
There is no reason at all to worry about the quality of the dental care you receive in Rijeka if you have taken the time to find a reliable dental provider. While price may be uppermost in your mind, making good savings is only really a viable option if you are confident in your choice. Of course, it is not unusual to be apprehensive about any sort of dental treatment, even if you have it at home, but there is a difference between this natural reticence and worrying whether a dental facility meets the standards you would expect.
Dental Departures takes this problem out of the equation. We undertake our own screening processes before we partner with any clinic. This includes searching for legal/criminal records, confirming professional memberships, verifying dentist qualifications and collating real patient reviews, as well as carrying out onsite visits. If something doesn't add up, then you won't find the facility listed on our website.
Thus, all of our clinics reach a quality standard you can rely on—and with clinic photos, prices, location maps and more, it should be easy for you to make your own well-informed choice as to where it is best for you to book your appointment.
Take a look at some of our clinics in Rijeka for dental implants:
What Is the Procedure for Dental Implants?
It is important to be aware that most dental implant procedures are carried out in two stages, requiring two trips to Rijeka to complete your treatment.
During the first stage, the dental implant is inserted into the bone. This is typically carried out under local anaesthetic, although it may be possible to have conscious sedation if preferred. The dentist first makes an incision in the gum to make a flap where the implant is to be placed. The gum flap is pulled back so the dentist can access the jaw bone. A small hole is made in the jaw and the implant put in place. The gum flap is stitched back into place and the implant left for a period of at least three months to integrate with the jaw bone.
During the next trip to the dentist, the dentist will reopen the gum flap to reveal the implant. An abutment is attached to the implant, which is simply a means of connecting the replacement tooth (crown) to the implant. The gum flap is stitched back in place and the part of the abutment that is visible above the gum line has a false tooth placed over it, covering the abutment and attaching the tooth securely to the implant.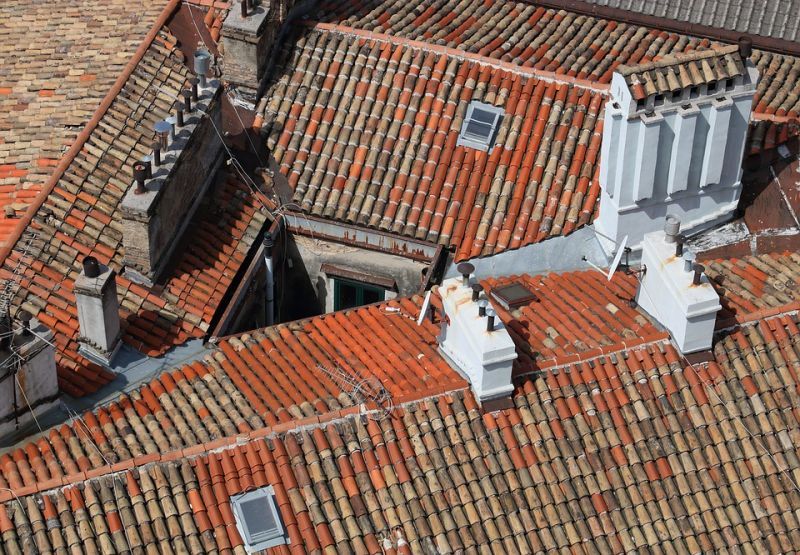 Getting Started with Dental Implants in Rijeka
Further information about dental implants in Rijeka is available from Dental Departures' Customer Care Team. They can assist with other services, too, such as finance and insurance.
Ask for a free, no-obligation quote to see how affordable traveling to Rijeka for your dental implants is, or see below for other convenient ways to book an appointment. Or you can book your appointment online now, any time of the day or night, at no charge to you.
Sources:
About Dental Implants. American Academy of Implant Dentistry. Website accessed: 2 August 2019. https://www.aaid.com/about/Press_Room/History_and_Background.html" target="_blank
5 Reasons Why Healthcare is The Next Big Thing in Croatian Tourism. TimeOut. 12 February 2018. https://www.timeout.com/croatia/things-to-do/5-reasons-why-healthcare-is-the-next-big-thing-in-croatian-tourism" target="_blank
Nordqvist, Christian. What is Periodontitis? Medical News Today. 18 January 2018. https://www.medicalnewstoday.com/articles/242321.php" target="_blank
Sandilands, Tracey. Bone Augmentation And Nerve Repositioning. Colgate. Website accessed: 2 August 2019. https://www.colgate.com/en-us/oral-health/cosmetic-dentistry/implants/bone-augmentation-and-nerve-repositioning" target="_blank
Murphy, Caleb. Smoking And Tooth Implants: How it Affects the Success Rate. Authority Dental. 8 April 2019. https://www.authoritydental.org/smoking-tooth-implants" target="_blank
Burhenne, Mark. Your First Dental Implant Procedure: What to Expect. Ask the Dentist, 17 June 2019. https://askthedentist.com/dental-implants/" target="_blank