Last fact-checked: 2 April 2020
Dental care may not be the first thing that comes to mind when you book a holiday, but combining a trip to the dentist with sun, sea and sand could make great financial sense—especially if you've been neglecting your teeth. You can save over 70% on the cost of dental fillings in Croatia —so it's definitely something worth considering if you value your dental health and are keen to make savings.
The UK's dental crisis has been well-documented in recent years. A shortage of NHS dentists has meant some people do not have access to preventive treatment, one of the fundamentals of good-quality, 21st-century dental care.
Regular visits to the dentist can help maintain a healthy mouth; early detection of problems usually allow your dentist to take action and prevent them from developing into more serious issues down the line. Not only does this keep dental health in check but it also keeps costs down for patients. A filling and that annual check-up, for example, cost considerably less than a root canal.
In desperation, people have let their dental health slide, only resorting to emergency dental care (including DIY dentistry) when there is no other option. However, there is another way—and that is via dental tourism. If you can afford a trip abroad, there's no reason why you can't include your dental care on your trip.
Why Are Dental Fillings So Important for Overall Dental Health?
Our mouths contain bacteria—and lots of it. Some foods create the perfect environment for acid-producing bacteria to thrive, particularly sticky, sugary food and drinks. Bacteria is able to stick to the surface of the teeth, where it produces more tooth-eroding acid which decays the teeth. Regular brushing and flossing help to make the surfaces less sticky, so bacteria cannot thrive as well.
However, places where brushing and flossing don't reach, such as in between teeth and by the gum line, provide good breeding grounds for bacteria, which is why going to the dentist for regular check-ups, teeth cleaning and fillings is a great (and fairly cheap) way of keeping your dental health in tip-top condition.
Tooth decay is easily fixed by your dentist by removing the decay from the tooth, and then simply filling the cavity. If decay is not removed, it just gets bigger, affecting more of the tooth; eventually, the soft centre of the tooth may be breached, which can result in the need for a root canal or loss of the tooth altogether.
This is why undergoing something as straightforward as a filling is so important to your dental health.
How Much do Fillings Cost in Croatia Compared to the UK and Ireland?
The cost of fillings in Croatia is around a quarter of the price compared to home:
| | | | | | |
| --- | --- | --- | --- | --- | --- |
| | UK £ | EUR € | US $ | AUS $ | NZ $ |
| Dental Fillings Prices at home | 100 | 114 | 130 | 181 | 188 |
| Dental Fillings Prices in Croatia | 26 | 30 | 34 | 49 | 51 |
What Is the Procedure for a Filling? How Long Will it Take?
The procedure for a filling typically takes minutes, but it does depend on how much decay your tooth has and how much remodeling is required (especially if a lot of decay has been removed).
Before the procedure begins, the dentist will examine your mouth and may take x-rays. The dentist will discuss their findings with you and talk you through the treatment options available. If a dental filling is recommended, the dentist will also talk you through the materials available to seal the cavity and prevent the tooth from decaying.
Most people place importance on appearance (i.e. the cosmetic results) and opt for one of the several tooth-coloured options, such as porcelain or composite. This should be your preferred choice rather than the unsightly, silver-coloured amalgam fillings, over which there is some controversy regarding mercury content.
Once you have decided on your filling material, the dentist will administer a local anaesthetic to numb the area around the tooth (or teeth) being treated. Using a hand tool (or laser), the dentist will remove the decayed areas of the tooth and clean the resulting cavity. The dentist then applies the filling material to the tooth and leaves it to set for a few minutes before shaping, smoothing and polishing the tooth to complete the treatment.
Why Should I Trust a Dentist in Croatia?
The best dental facilities in Croatia are of a high standard, offering contemporary and modern surroundings, equipped with state-of-the-art technologies. Dentists are highly-skilled and well-trained following internationally-renowned standards on hygiene and safety.
That is not to say that you shouldn't take the time to choose your dentist with care. We know that's easier said than done when trying to find a dentist overseas in an unfamiliar country. But it can be more easily achieved with Dental Departures in your corner. We've already taken the sting out of finding a reliable dentist because all the clinics listed on our website have already been pre-screened.
We run a number of checks before we partner with any overseas providers, including verification of dentist qualifications and professional memberships; collating verified patient reviews and personally visiting clinics. You can also see clinic photos, prices and maps under each listing, giving you everything you need to make an informed choice.
Take a look at some of the leading clinics in Croatia's popular tourist locations:
● Dental Care Croatia in Split
● H-Dent Dental Clinic in Rovinj
● Dental Implant Clinic Khren in Zagreb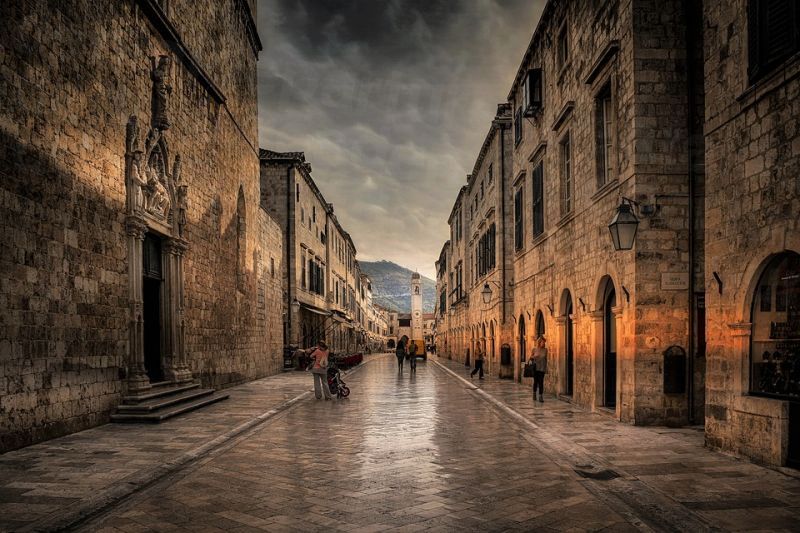 Booking Fillings in Croatia:
Connect with Dental Departures' Customer Care Team for further information about dental fillings in Croatia or dental tourism. In the meantime, feel to browse our listings provided above or use our site's search function to find other relevant clinics (e.g. "fillings Croatia"). Or, once you've selected your clinic, you can book your appointment directly online with us any time of the day or night at no charge to you. We look forward to hearing from you soon.
Sources:
Donnelly, Laura. Dental Crisis Leaves Britain Reliant on Charity from the Developing World. The Telegraph. 2 January 2018. https://www.telegraph.co.uk/news/2018/01/02/dental-crisis-leaves-britain-reliant-charity-developing-world/" target="_blank
Dental Check-Ups. National Health Service. 17 September 2018. https://www.nhs.uk/live-well/healthy-body/dental-check-ups/" target="_blank
Burhenne, Mark. Know Before You Go: Teeth Cleanings. Ask the Dentist. 18 January 2019. https://askthedentist.com/know-before-you-go-teeth-cleanings/" target="_blank
Bazilchuk, Nancy. Are Mercury Dental Fillings Really That Dangerous? Sciencenordic. 22 February 2018. http://sciencenordic.com/are-mercury-dental-fillings-really-dangerous" target="_blank