Last fact-checked: 2 April 2020
Save your tooth and hard-earned cash with a root canal in Croatia . Why not treat yourself to a holiday with a difference and make the most of everything this gorgeous country has to offer while ensuring you keep on top of your dental health? Even with flights and accommodation factored in, you'll still be paying less than you would for the procedure alone at home.
Do I Need a Root Canal?
If the soft tissue in the centre of your tooth becomes infected, you may need a root canal to remove the infected material and seal the tooth to prevent further infection. People tend to worry about the pain of root canals, but with modern techniques these days, they are hardly more uncomfortable than a normal tooth filling. The worst bit in any dental procedure is always having the local anaesthetic injection—which is always fleetingly uncomfortable. But after a few moments, once the anaesthetic takes effect, the area is completely numb to any sensation.
So—back to the question as to whether you need a root canal... Once the soft tissue on the inside of your tooth has been breached with infection-causing bacteria, it is unlikely to get better on its own. This is typically because the hard, outer protection of the tooth either has decay or has been damaged. Any repair cannot be carried out with an infection raging in the centre of your tooth. So, the infected material needs to be removed, the inside of the tooth cleansed and the tooth sealed and repaired. The root canal procedure saves the structure and function of a tooth which would otherwise have to be extracted.
Apart from tooth extraction, there is no alternative to root canal treatment (at least, that's if you want to keep the infected tooth).
What Is the Procedure for a Root Canal?
The root canal procedure can sometimes entail multiple trips to the dentist, but not all of the steps are relevant to each patient, depending on whether you have an infection, or need to strengthen the tooth after the root canal with a crown.
1: Most (but not all) people typically present to the dentist with pain or swelling in the gum. The dentist will examine the area and take x-rays. If an infection is indicated in the tooth, the initial treatment will consist of a course of antibiotics to clear up the infection prior to any root canal procedure taking place.
This is obviously something to think about if time is of the essence. A course of antibiotics may last from between seven and 10 days—and so that's quite some time to spend in Croatia before the root canal procedure. Although the root canal procedure is usually carried out in a day, it is only sealed temporarily to ensure the infection has cleared before the permanent filling is placed. This adds another week onto the proceedings; if you require a crown to strengthen your tooth, then you are looking at even longer.
One way of reducing the time is to commence a course of antibiotics at home, preferably a week before you travel to Croatia so that your dentist is able to perform the root canal treatment as early as possible during your stay.
2. The root canal treatment is actually straightforward, although it may be time-consuming, dependent upon how many tooth roots your tooth has, and how many canals each root has.
Local anaesthetic is administered to numb the area around the tooth. The dentist makes a hole in the top of the root to access the soft 'pulp chamber' in the centre of the tooth. Working meticulously, the chamber, roots and canals will be debrided of the infected tissue and the ensuing cavities cleaned. Antibiotic may be placed inside the tooth before being sealed with a temporary filling.
3. At your next visit to the dentist, the tooth will be inspected and x-rays may be taken. If all appears well and infection-free, your temporary filling will be replaced with a permanent filling, or your tooth will be prepared to receive a crown. This will involve filing down the tooth so a crown fits comfortably on top, and making impressions of your mouth to send to the lab where your crown is tailor-made to fit. You will need to return to the dentist once again, typically after a few days, to get the crown cemented in place.
Is a Root Canal Treatment Suitable for Dental Tourists?
Yes. The procedure has little downtime (no worse than a filling), which means you'll be able to get on with enjoying your visit without suffering from excessive pain or convalescence.
How Much Can I Save on a Root Canal in Croatia?
The root canal prices Croatia's dental clinics' charge are over 80% lower than at home:
| | | | | | |
| --- | --- | --- | --- | --- | --- |
| Root Canal Cost | UK £ | EUR € | US $ | CAN $ | AUS $ |
| Root Canal Cost – at home | 1,000 | 1,900 | 2,200 | 3,000 | 3,000 |
| Root Canal Cost - Croatia | 151 | 570 | 650 | 850 | 890 |
What About the Quality of Dental Care in Croatia? Is it Reliable?
Don't be fooled by Croatia's old-world charm and ancient cities. This is a thoroughly modern country with dentists who are skilled and every bit as capable of providing the same, good-quality dental care that any dentist at home can.
At all of Croatia's major tourist locations you have access to quality-checked dental facilities when booking with Dental Departures. We make sure that all of the dental providers we partner with are trustworthy enough to include on our site. How do we know this? By carrying out our own research and checks. This includes legal/criminal records, collating patient reviews, confirming dentist qualifications and verifying professional memberships. You can see most of this information under each specific listing on our site, as well as clinic photos, maps, prices and more.
Take a look at some of our clinics for root canals in Croatia:
● Dental Care Croatia in Split
● H-Dent Dental Clinic in Rovinj
● Dental Implant Clinic Khren in Zagreb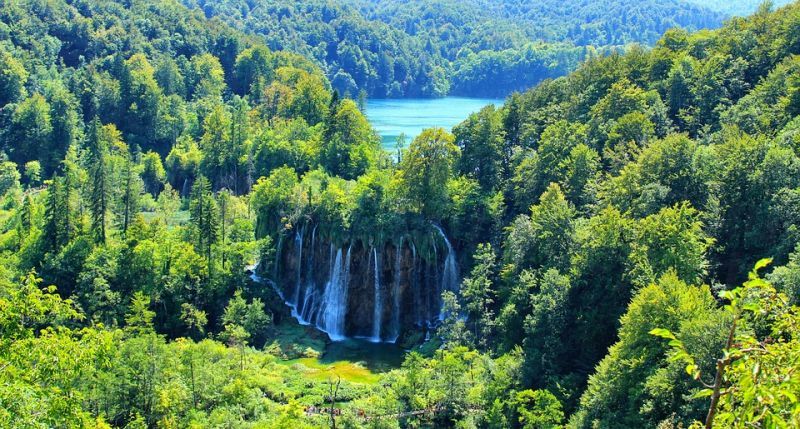 Booking Your Root Canal in Croatia
Enjoy a holiday and save your tooth for less with a root canal in Croatia. You can contact Dental Departures' Customer Care Team to find out more, book an appointment, get a free quote or enquire about our other services, like dental insurance, hotel bookings or finance. You can book your appointment online at any time of the day or night, at no charge to you.
Sources:
Burhenne, Mark. Understanding the Root Canal. Ask the Dentist. 18 January 2018. https://askthedentist.com/understanding-the-root-canal/" target="_blank .
Galan, Nicole. How Long Will Pain Last After a Root Canal? Medical News Today. 20 February 2018. https://www.medicalnewstoday.com/articles/320978.php" target="_blank
Dental Health and Root Canals. Web MD. Website accessed 6 February 2019. https://www.webmd.com/oral-health/guide/dental-root-canals#2-5" target="_blank
Frank, G. Where to Go in Croatia? Frank About Croatia. 24 November 2018. https://www.frankaboutcroatia.com/where-to-go-in-croatia/" target="_blank