Last fact-checked: 24 February 2020
Been putting off a trip to the dentist because of rising costs in the US? Then here's some good news: you can saving big money on important treatment at our listed dentists in Piedras Negras, Mexico.
Also known as 'La Puerta de México' (or 'Mexico's Door') due to the large number of people who enter the country through this border city, Piedras Negras is conveniently located across the Rio Grande from Eagle Pass in Texas.
Get to Know Piedras Negras
Named after the 'black rock' (anthracite coal) found in the area, it is a modern city with a well-established infrastructure for businesses and tourists alike. Piedras Negras also offers visitors a taste of Mexican true culture, extending back as far as the Maya, Aztec and Olmec. You will also discover an abundance of modern hotels, restaurants and, of course, affordable dental clinics.
The town's main square is situated directly opposite the international bridge, so it's quick and easy to be in the center of things after passing over the border. The square may look familiar, having been featured in the 2007 movie No Country for Old Men; in fact, Piedras Negras is no stranger to the film industry with a number of others, including 1993's Like Water for Chocolate, also filmed here.
Piedras Negras is generally known to be a quiet and quaint town–rather than a bustling city–with most businesses temporarily shutting up shop between 2 and 4 pm for siesta. If you aren't feeling like a snooze, then the plazas and parks provide beautiful gardens and fountains – ideal spaces to while away an hour or two. You can read more about the town's assortment of attractions further down this page.
The most important thing to know here is that Piedras Negras provides a tranquil setting for undergoing your dental care abroad, which is part of its appeal. Particularly for patients coming in from Texas, it proves to be a convenient, cost-effective option for getting high-quality dental care for up to 70% less than at home.
Why Visit a Dentist in Piedras Negras?
Convenience is one of the major attributes of Piedras Negras for those crossing the border, not just from Texas but from all over North America. It has an international airport with a number of other international airports within easy reach, both in Mexico and in Texas.
While Piedras Negras may have a certain old-fashioned, unhurried charm to its way of life, the dental and medical facilities here don't adopt such a laid-back approach. Our listed dentists in Piedras Negras have a wealth of experience in treating international patients, with facilities, training and expertise on par with dentists back in the US or Canada.
It is not unusual for dentists in Mexico to carry out training in the US and to join eminent professional organizations in the United States, such as the American Academy of Pediatric Dentistry. For American patients, in particular, this provides some much-needed reassurance that treatment will meet the standards required by a US professional body.
Many patients are choosing to travel abroad for their dental care because of the enormous savings–some out of necessity, but others are making an informed decision and actually prefer to have their dental care abroad. While quality is the number one reason for traveling abroad (plus the chance to check out a new destination), the accompanying savings on dental treatments make it all the more worthwhile. For example:
● A single dental crown in the US costs $1,150 compared to £250 in Piedras Negras
● A root canal in the US costs $2,200 compared to $500 in Piedras Negras.
● Dental implant and crown in the US costs $3,900 compared to $1,250 in Piedras Negras
Where to Stay?
You will find no shortage of quality, brand name hotel options in Piedras Negras, as well as over the border in and around Eagle Pass or elsewhere in Texas.
Is Piedras Negras Safe?
The most recent US travel advisory makes the provision that while there are millions of US citizens who travel into Mexico every day without any safety issues, there are places where violent crime is a concern. The highways between Piedras Negras and Nuevo Laredo are a continuing concern and it is recommended to avoid traveling along these routes, particularly at night.
If you are planning a trip, be sure to check the most recent information from the US travel advisory or your own country's official advice. Many Piedras Negras dentists offer airport transportation to and from the clinic, as well as a hotel shuttle.
Is the Quality of Care the Same as Back Home?
Long gone are the days when visiting a dentist in Mexico was considered to be risky due to substandard or unqualified dentists–or that facilities weren't up-to-date facilities and cheaper materials used to cut costs.
In these days of globalization where the same brands are seen in every major town and city throughout the world, it is becoming more the norm for dentists to have undergone the same training and follow the same best practices whether they are in Palm Springs, USA or Piedras Negras, Mexico.
That is not to say that all dentists everywhere are totally reliable–as plainly they are not–and there are always the unscrupulous who will take advantage. The knack is finding one who you can rely on, which isn't always that easy.
So, what are the indicators to look out for when judging quality and reliability? You first want to research qualifications, years in practice, specialization and professional memberships. If, for example, a dentist is a member of the American Dental Association (ADA), then you know they are likely to adhere to the same guideline of practice as every other dentist who is a member of the ADA.
Some of this information may be quite difficult to come by, which is where Dental Departures comes in to help. We do background checks on all our verified dentists, checking criminal and malpractice records, verifying qualifications and physically visiting clinics ourselves. We take high-resolution photos and virtual tours of the clinics, and, along with real patient reviews, post this information on our site for you to browse through for free.
You can take a (virtual) 'look before you book' by checking out some of our Piedras Negras clinics here.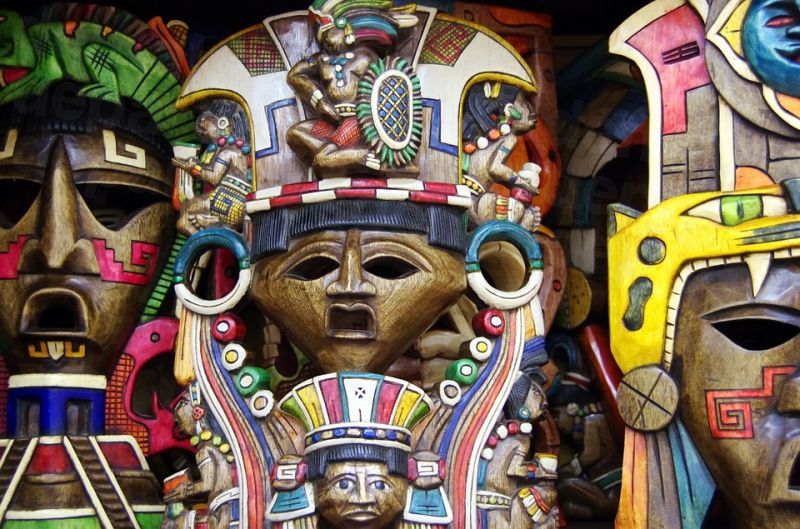 What Happens If Something Goes Wrong? Does My Dental Care Have Guarantees?
Guarantees are not something your dentist at home will necessarily offer as standard–but with our dentists, they are. All our dentists provide guarantees on their work; in the unlikely event that something does go wrong, it will be put right.
Our dentists' guarantees cover treatment and any materials they use–this does not include additional travel or accommodation expenses. If you want to have total peace-of-mind that all your expenses will be met (should you have to travel back to your dentist in Piedras Negras), we recommend you take out additional low-cost insurance cover for any travel or accommodation expenses you may incur. This is especially advisable for those heading to Mexico multiple times for more complex work, such as implants.
Do I Need to Speak Spanish?
Our dentists speak English well; you won't need to know Spanish. You will also find that most border towns, thanks to their proximity to the US, have many English-speaking residents.
What Payment Methods Are Accepted by Our Clinics?
US cash is accepted by our dentists, and other methods, such as bank transfers, credit/debit cards and personal/traveler checks are also accepted by many. You can find out how to pay by viewing individual clinic listings on our website. There is usually a small processing fee of between 3 and 4% for credit card transactions.
Is My US or Canadian Dental Insurance Accepted?
Our dentists are not usually able to accept your dental insurance. However, if your provider allows for 'out-of-network care', you may well be able to claim your expenses back once you return home. Be sure to bring any paperwork with you for your dentist in Piedras Negras to complete.
When Is the Best Time to Visit One of Our Dentists?
You can visit any time as Piedras Negras dentists are open all year round. You may have preferences on when to visit depending on the weather. This part of the world has a semi-arid climate, which means it can get very hot in the summer–it can reach well over 100°F (38°C)–with average temperatures between May and September of between 79°F (26°C) and 88°F (31°C). If you're based in Texas, you'll know exactly what to expect!
Our dentists are open all year round. Many of our clients from North America prefer to escape the winter cold so you may find it busier during those months.
Is the City Wheelchair Accessible?
Unfortunately, very little of Mexico consists of purpose-built new towns where sidewalks are wide, smooth and accommodating, which means it can be difficult to around, as well as in and out of some buildings. Old Colonial cities with narrow cobbled streets, mountain villages and ancient ruins are not usually wheelchair friendly at all.
Piedras Negras is somewhere between the two, with some parts easier to get around in a wheelchair than others. Likewise, you will also find some hotels that are accessible and others that are not.
What we will say is that we will always be able to get you to one of our dentists Piedras Negras or anywhere in Coahuila. All of these are wheelchair friendly and many offer pickup and drop-off services, either from your hotel or the Border, so you don't have to worry about getting around. Give us a call on our toll-free number if you want to discuss your options or need any advice.
What Else Should I Know About Visiting? Any Downsides?
The favored method of pain relief in Mexico is a local anesthetic, rather than sedation dentistry which is commonplace at home. While it is not offered as standard in Mexico, many of our dentists will provide it, but you will need to make arrangements in advance and pay an additional charge of around $400.
What Else is There in Piedras Negras?
History lovers and shopaholics alike will find plenty to do in Piedras Negras. Although it is often seen as a gateway destination to Saltillo and the Mexican interior, historical monuments are dotted around, with the 18th-century ruins of the San Bernadino Mission, the Caverns of de la Ventana and the Museum of Handicrafts proving particularly popular.
The Mercado Municipal Zaragoza is the primary tourist market where you'll find handmade goods and crafts from Piedras Negras's artisans, known for their beautiful creations. Look out for silverware and ceramics, not to mention good-quality leatherwork.
Fairs and festivals are very much part of the annual calendar of events in Piedras Negras. The main one is La Feria del Sol (Festival of the Sun), which takes place in the second week of July, and in mid-October, as the birthplace of the much-loved snack, Piedras Negras hosts the two-day Nacho Festival.
The Plaza de las Culturas (Cultural Plaza) pays its respects to the indigenous cultures of Mexico, including the Aztec, Mayan and Olmec, featuring replica pyramids and monuments representing the design of each culture.
Our Lady of Guadalupe Catholic Church is in the center of the town, cutting an imposing figure with tall spires that can be seen from across the Rio Grande. Originally built in 1859, it was remodeled in 1935 and construction of the towers began in 1950.
Flying in?
The nearest international airports are at Piedras Negras and Laredo in Mexico and San Antonio, Texas in the United States.
Driving in?
Take Highway 57 South, which brings you straight to Piedras Negras.
Distances from Other Metropolitan Areas:
● Piedras Negras International Airport: 5 miles (9 km), 11 mins
● Nuevo Laredo, Tamaulipas: 110 miles (177 km) 2 hours
● Saltillo: 292 miles (470 km) 5 hours
● Torreon: 377 miles (606 km) 7 hours
How Do I Book with a Clinic in Piedras Negras?
To book your appointment with one of our Piedras Negras dentists, just call our toll-free number or book online via our clinic listings. You can book your appointment online right here, or by getting in touch with Dental Departures' Customer Care Team. We are available any time of the day or night to assist you.
Sources:
Piedras Negras. Encyclopedia Britannica. Website accessed: 05 March 2019 https://www.britannica.com/place/Piedras-Negras" target="_blank
No Country for Old Men (2007) Filming Locations. Grahm's Guide. 5 March 2018. https://www.grahmsguide.com/no-country-for-old-men-2007" target="_blank
Wiatrak, Bill. Dentistry in Mexico: Is It Really Worth The Trip? Houstonia. 4 November 2018. https://www.houstoniamag.com/articles/2018/4/11/dentistry-in-mexico" target="_blank
US Department of State. Website accessed: 5 March 2019. https://travel.state.gov/content/travel/en/traveladvisories/traveladvisories/mexico-travel-advisory.html" target="_blank
Nordqvist, Joseph. Uses, types, and risks of local anesthesia. Medical News Today. 15 May 2017. https://www.medicalnewstoday.com/articles/265689.php" target="_blank
Visiting Piedras Negras. Barrokas. Website accessed: 5 March 2019. http://www.barrokas.com/en/visit-piedras-negras-mexico" target="_blank