If you are sat at home in the UK or Scandinavia wondering how you are going to find the money to pay for the dental procedures you so badly need, did you think about travelling abroad for your dental treatments? Istanbul in Turkey is a short flight for Northern Europe and offers some of the cheapest dental treatments imaginable when compared to the UK and Scandinavia. Here are 3 reasons to book cheap dentists in Istanbul, Turkey.
#1 - Quality Choice Dental Clinics
When we think about Istanbul, Turkey, dental treatments are not the first thing that springs to mind, but they might be from now on. Did you know that Istanbul is home to a vast choice of high-quality dental clinics? At Dental Departures, we have pulled out all the stops to find you the best choice of cheap dentists in Istanbul with prices that are a fraction of the extortionate rates charged in the UK.
If you research our list of the best dental clinics in Istanbul, establishments such as Clinique Dent Beaute , Tanfer Clinic and the Turkey Dental Tourism clinic are ranked the best three by former clients of the practices. Take advantage of these clinics today to find the best alternatives to the high prices back home.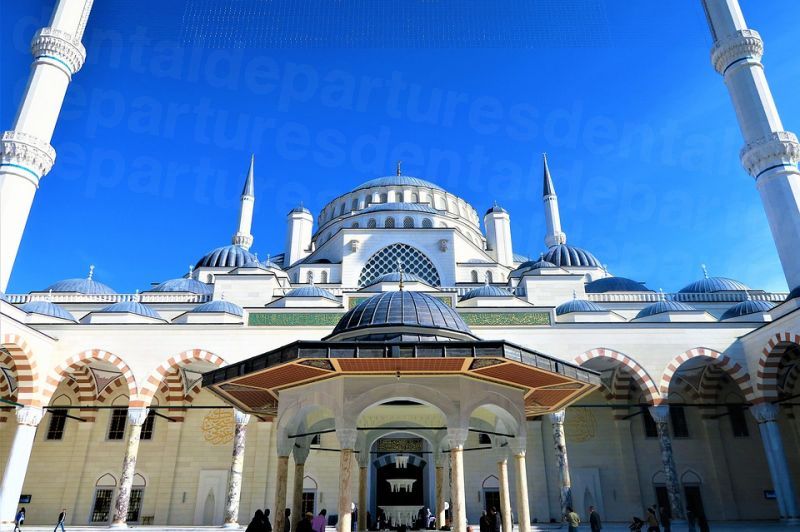 World-Class treatments and Specialists
Just because we are discussing cheap dentists in Istanbul, we don't want you to get the wrong idea. Just because these clinics are cheap, it doesn't mean they are inferior quality. Quite the opposite actually. Whether you are looking for standard general dentistry, cosmetic treatments, orthodontics, periodontics or even state-of-the-art treatments such as implantology, Istanbul dental clinics might be cheap, but not in terms of their treatments and how they are performed.
Here you will find highly-trained specialists dedicated to the industry and also experts at dealing with international clients from the UK and the rest of Northern Europe. Take advantage of these world-class standards with affordable prices when deciding where to have your dental treatments performed.
Affordable Dental Prices
Our list of cheap dentists in Istanbul just goes to show how many options are out there for you. The prices at the Clinique Dent Beaute clinic are approximately 55% cheaper than in the UK or Northern Europe. If you want to have dental veneers done in the UK or Northern Europe, the price is approximately GBP £930 and Euro 1,108, although prices in Istanbul are closer to GBP £450 and Euro 500 respectively. The price differences are a major reason why Turkey is now becoming the ultimate dental tourism location in Europe.
If you are from the UK, Scandinavia and/or Northern Europe, the cheap dentists in Istanbul really are a revelation. With prices so low in comparison, approximately 55% cheaper, you can enjoy treatments you thought was never possible for a price you can afford. Many Europeans are heading to Turkey to enjoy a holiday in this cultural hotspot, getting their treatments done, and having an extended holiday in the sun for their recovery time, all for much less than the prices back home. Check out our dental clinics in Turkey and book your appointment online, or speak with Customer Care if you've any questions.