If you're in the UK, Scandinavia or other parts of Europe and have been putting off badly needed dental work because of the high prices or long waiting lists, it might be time to expand your horizons a little and consider heading abroad instead.
A short flight for Northern Europe, Istanbul offers a lot more than just sightseeing and delicious food - with some of the lowest prices for dental treatments in the region coupled with reliable, safe and professional care.
Here are three reasons to book in at one of our verified dentists in Istanbul, Turkey:
#1 There's Fantastic Quality Available Across the City
Istanbul has a growing number of quality dental clinics frequented by international patients and, as a result, standards of care are on par with what you'd expect back home. Dentists are well-trained and highly-qualified, with many doing part of their studies at well-known dental schools in Europe or America.
Clinics are also contemporary and use state-of-the-art technology such as CAD/CAM (computer-aided design/computer-aided manufacture), digital x-rays and 3D/CD scanning.
While not all businesses here may be up to the mark, Dental Departures makes sure that the ones listed on our site are reliable and have excellent reputations both locally and with international patients. Our background checks include:
Carrying out on-site visits
Checking malpractice records
Researching criminal/legal records
Verifying dentist qualifications
Confirming dental association memberships
If you research our list of the best dental clinics in Istanbul, centres such as Clinique Dent Beaute, Tanfer Clinic and the Turkey Dental Tourism Clinic are ranked the best by former clients of the practices.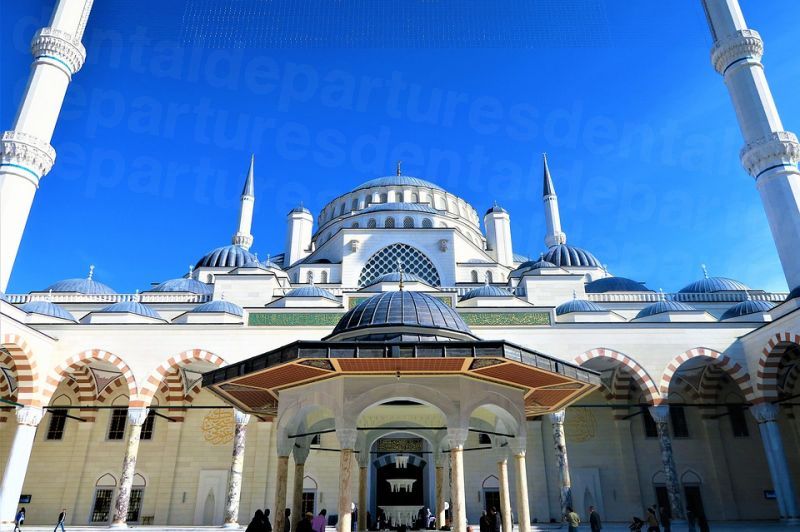 #3 You Can Take Advantage of Affordable Dental Prices
Our list of affordable dentists in Istanbul just goes to show how many options are out there for you.
The prices at the Clinique Dent Beaute, for example, are approximately 55% cheaper than in the UK or Northern Europe.
If you want to have dental veneers in the UK or Northern Europe, the price is approximately GBP £930 and Euro 1,108, although prices in Istanbul are closer to GBP £450 and Euro 500 respectively. [Please note that these are estimates at the time of writing.]
These impressive price differences are a major reason why Turkey is now becoming the ultimate dental tourism location in Europe.
How Do I Get Started with Dental Departures?
First, check out our full list of dental clinics in Turkey.
Once you've decided, you can book your appointment online or speak with our Customer Care Team if you have any questions.
Sources:
Top 15 Things to Do in Istanbul. The Istanbul Insider. Website accessed: 26 October 2020. https://theistanbulinsider.com/top-15-things-to-do-in-istanbul/
Visa Information For Foreigners. Republic of Turkey Ministry of Foreign Affairs. Website accessed: 26 October 2020. http://www.mfa.gov.tr/visa-information-for-foreigners.en.mfa
Sandilands, Tracey. CAD/CAM Dentistry: What Is It?. Colgate. Website accessed: 26 October 2020. https://www.colgate.com/en-us/oral-health/basics/dental-visits/cad-cam-dentistry--what-is-it-