Whichever type of dental implant treatment you require, you can be certain that you will pay less for it in Spain than in the United Kingdom.
You may already know that dental implants in Spain cost less than in the UK, but did you know that they can be up to 70% cheaper? British patients can save thousands of pounds by having their dental treatment in cities like Barcelona or Malaga, and thousands of people who cannot afford expensive UK dental care are doing just that.
If you need dental implants but the high cost of treatment from a dentist in London, Cardiff, Edinburgh, or Belfast is putting you off, it might be time to seriously consider visiting a dentist in Spain. To arm yourself with some knowledge about dental implants and how to pick the right Spanish dentist, keep reading this guide to transforming your smile for less in Spain!
Dental Implants are the Best Fix for Missing Teeth
Dentists are all agreed on this one; the most effective treatment for a lost tooth is a dental implant. Why? Because they mimic real teeth so well, maintain the balance of your dental structure, help keep your jawbone strong, and do not require any drilling of neighbouring teeth. That might be quite a lot to take in, so let's review each point.
Dental implants, or strictly speaking the crown of a dental implant, is created to match the colour of your other teeth. The shape, size, and colour of a crown are crafted to such a high degree that is really is hard to tell the difference between a real tooth and a false tooth. The use of ceramic also means that a crown has a translucency very similar to natural teeth.
The balance of your dental structure relies on every tooth in your mouth; remove one and that balance is lost. Your teeth can begin to shift position and move into the gap left by a missing tooth. Large spaces in-between teeth can cause instability and even lead to teeth becoming loose, which can eventually cause more teeth to fall out.
When your teeth are working normally you can cut and chew food without any problems or discomfort, and this pressure on your jaw helps to keep the bone within it healthy and strong. When you lose teeth you reduce the proper function of your mouth, so you are unable to chew as before. The knock-on effect is that your jaw is subjected to less pressure your jawbone becomes weaker.
Before dental implants became widely available, a common treatment for a missing tooth was a dental bridge, or dentures. These are still used today, but a bridge needs to be attached to the natural teeth located next to the gap, which means drilling and reshaping healthy teeth. You can now avoid having to do this by choosing a dental implant instead of a bridge.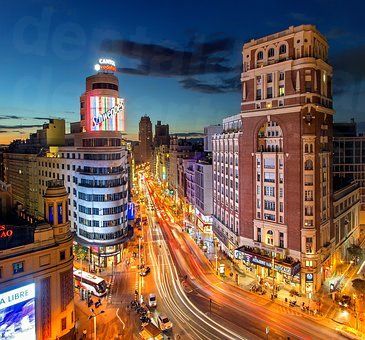 Are You Suitable for Dental Implant Surgery?
The majority of people will find themselves eligible for dental implant surgery and encounter no problems with the procedure. A few reasons exist for why a patient could be initially unsuitable for this type of treatment, but most can be overcome. One of these solvable problems is when you have an inadequate amount of bone in your jaw for implants. If this is the case, your dentist can perform a bone graft to build up the level of bone in your jaw ahead of placing implants.
Sufferers of gum disease will need to be treated and completely cured prior to any preparation for dental implants. This is because your gums are opened and then stitched back up during implant surgery, so they must be healthy in order for them to heal quickly and without any complications.
If you are a smoker you will be asked to abstain from smoking tobacco before your treatment starts and for a while after it is complete. The reason for this boils down to aiding the healing process. Smoking limits the amount of oxygen in your blood, which means your body finds it harder to heal anything from a flesh wound to a broken bone. To give your dental implant treatment the best chance of success you will need to stop smoking.
Find Low-Cost Dental Implants at Clinics Across Spain
So just how much are dental implants in Spain ? The cost does vary from clinic to clinic, but you can find up-to-date prices for dental implants at clinics all over the country here at Dental Departures. Along with a price list, you can read verified patient reviews, check out photos of the treatment rooms, and check profiles of the dentists who work there.
Having all this information at your fingertips means you can make an informed decision on which Spanish dentist to visit. It also makes it much easier to compare the price of dental implants from different dental clinics in Spain. To help you get started with picking the right dentist for your budget, check out four of the most highly-rated Spanish dental clinics below.
Barcelona: Clinica Dental Smalia
Spain's second-largest city and home to the magnificent Guadí cathedral, La Sagrada Família, Barcelona is also home to many excellent dental clinics. One of the best is Clinica Dental Smalia, where a team of talented dental professionals offers high-quality implants at an affordable price. All the dentists working here speak both Spanish and English, plus you can read over forty reviews written by pleased past patients.
Murcia: Velez and Lozano Dental Office
The university city of Murcia is full of cultural gems to explore, with many stunning examples of Baroque architecture. The top dental clinic here is the Velez and Lozano Dental Office, run by Dr. Fernando Vélez and Dr. Javier Lozano. They opened their clinic over a decade ago and since then have successfully treated 3,500 patients from all over Europe. You can make serious savings on dental implants here, with the current price for sull mouth restoration with four implants coming to just £6,281.
Teulada: Apadent Dental Care<h/2>
A pretty coastal town with plenty of character, Teulada enjoys the warm climate of Spain's Costa Blanca, and you will find a top-rated dental clinic here too. Apadent Dental Care has been treating international patients since 1986 and even has its own dental laboratory for creating dental restorations. This Dental Departures Verified Clinic has had all its dental licenses checked and its treatment rooms inspected, plus it scores a full 5-stars for patient satisfaction.
Malaga: Crooke & Laguna Malaga
The biggest city on the Costa del Sol, Marbella is a popular destination for holidaymakers and dental tourists alike. Crooke & Laguna Malaga offer a variety of implant treatment options, including single standard implants, mouth restorations with four/six implants, and also zygomatic implants. Dr. Eduardo Crooke studied implantology at the University of Gothenburg in Sweden and has almost 20 years of experience in restoring the smiles of patients with missing teeth.
Arrange Your Appointment with a Spanish Dentist Now
Finding affordable dentists in Spain is easy with Dental Departures, and setting up a consultation with your chosen dentist is simple too. Just fill in your preferred time and date, add your contact details, then we will do the rest. Expect an appointment confirmation shortly after, plus free cancellations are permitted up to one day before your scheduled visit.
If you have any questions or would just like to talk with someone about your specific needs, our Customer Care Team is always ready to help. Give them a call and they will guide you through the entire booking process. Also, any dental appointments booked with us are covered by our Dental Departures Best Price Guarantee, so if you find a cheaper price anywhere else online we will match it!
Sources:
Murphy, Caleb. Dental Implant Timeline: What To Expect At Every Stage Of The Procedure. Authority Dental. 28 January 2019. https://www.authoritydental.org/dental-implants-process
Pretty, Steve, Dr. Replacing Missing Teeth. Bupa Dental Care. https://www.bupa.co.uk/health-information/dental-oral-health/teeth-replacing
Shepard, Katelynne. Bone Graft For Dental Implants: Understanding The Possibility. Colgate. https://www.colgate.com/en-us/oral-health/cosmetic-dentistry/implants/bone-graft-for-dental-implants-understanding-the-possibility-0213
Higuera, Valencia. What to Know About Dental Implant Complications and Failure. Healthline. 4 September 2018. https://www.healthline.com/health/dental-implant-problems