Auckland is one of the biggest urbanized cities in New Zealand and is situated right next to the ocean providing stunning views year-round. The economy of New Zealand as a whole is rich and reflected upon the modernized cityscapes located all around the country.
However, with such a rich economy comes expensive goods and services – including dental services, specifically the prices of the All-on-4® treatment concept in Auckland.
Many people are travelling to Asia in order to undergo this procedure that's provided by Nobel Biocare - but is it worth it?
What Is the All-on-4® treatment concept?
This treatment involves four titanium implants being inserted into the top or bottom jaws.
Titanium is biocompatible with human bone and allows the material to fuse with the jaw bone providing a sturdy socket for replacement teeth to fit into. Four implants are enough to provide structure for a whole arch of teeth.
This is a favorable alternative to older methods of teeth replacement such as dentures, which are known for causing constant discomfort.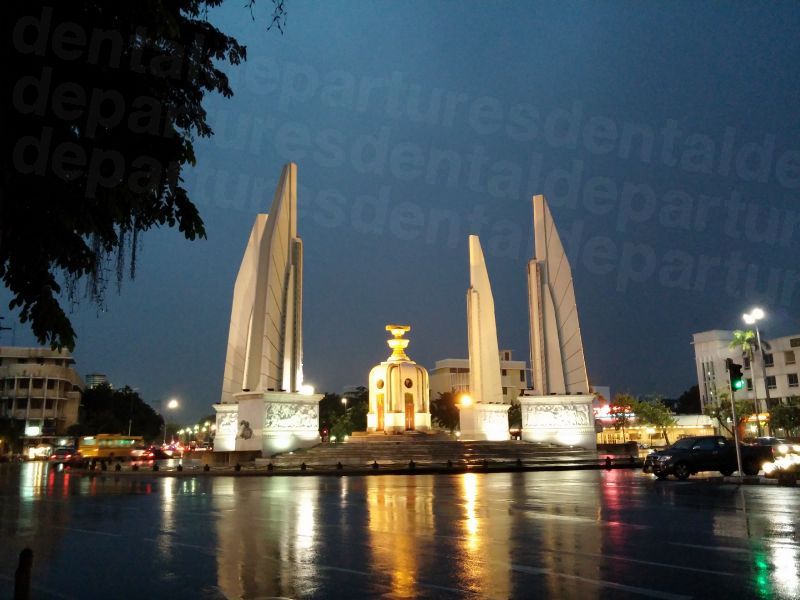 Treatment Prices in Auckland
The All-on-4® treatment concept can be incredibly expensive in Auckland, with prices coming in at around $34,841 NZD/$33,910 AUD. While having gorgeous teeth is very beneficial to one's physical appearance and mental health, procedures upwards of $30,000 NZD aren't feasible for a large amount of the population.
Price Comparison in Asia
While Asia as a whole provides inexpensive dental procedures, the countries making up Southeast Asia, in particular, have been guaranteed to provide cheap dental work while keeping the same quality of work seen in western countries. To name a few, Bali, Malaysia and Thailand are popular destinations for dental tourists – who are arriving in increasingly larger numbers.
Cost of the All-on-4® treatment concept in Bali is around $4247 USD ($6071 NZD, $5680 AUD); Malaysia dentists charge about $7,258 USD ($10,376 NZD, $9,710 AUD); and at Thailand clinics, charges are about $11,000 USD ($15,723 NZD, $14,715 AUD).
Popular Clinics in Asia
Before any clinic is listed on our site, we carry out a number of background checks, including:
Carrying out on-site visits
Checking malpractice records
Researching criminal/legal records
Verifying dentist qualifications
Confirming dental association memberships
Collecting and publishing authentic, unedited patient reviews
Getting Started
For bookings, get in touch with our Customer Care Team via the toll-free number provided. You can also leave us your contact details and we'll get back in touch at a time that suits you. This service is completely free, with no up-front costs.