We live in a world where all the information you will ever need is just the click of a button away. The internet has revolutionized the dental tourism world and has brought many low-cost dental services to the attention of people in the West who are tired of paying over the top prices. But how do you find a clinic you can trust in places such as Vietnam? Let us help you to find clinics with our listings, where we pre-check dentists and publish useful information, like real patient reviews. Ho Chi Minh city's reliable dentists are at your fingers.
Dental Tourism in Vietnam
It took Vietnam many years to get over the war, and some might say we have only just begun to see that happen over the past decade. The Vietnamese tourism scene is taking off at this moment in time, and with some of the most affordable dental tourism options in the world, this really is a hidden gem you need to know more about. Cities such as Ho Chi Minh are really befitting from the changing face of dental tourism, and are embracing the changes with open arms.
The only problem with trying to find affordable dental prices and clinics in places such as Vietnam is how can you be sure you have found a reputable establishment? These are dental treatments we are talking about, not buying a new pair of shoes.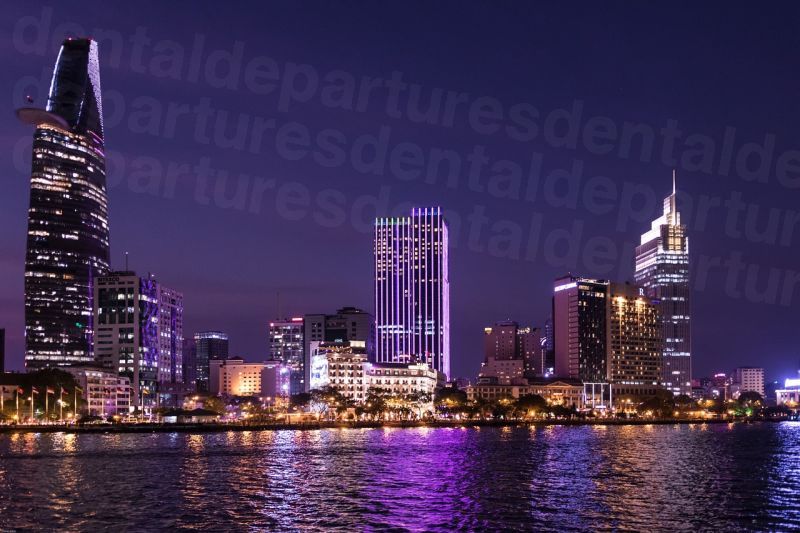 Dental Departures Advice
Dental Departures is a dental tourism hub/portal that has gained a reputation for offering the best impartial advice for those seeking low cost dental treatments in places such as Vietnam. We have made it our mission to find you affordable clinics that adhere to high Western philosophies so you get the best choices imaginable.
But, how do we find out the info for the best clinics in Vietnam? We have published dentures reviews in Ho Chi Minh City from patients of each of the clinics to find out the real deal. These are some of the most highly-recommended clinics for dentures in Ho Chi Minh City based on our patients experiences:
Worldwide Beauty and Dental Hospital
Dentures Price in Ho Chi Minh City
We have found you some of the most competitive dental prices in the world in Vietnam. Did you know that denture prices in Vietnam are 75% cheaper than in Europe, Australia or the USA? Here are some examples of the prices for dentures in Ho Chi Minh City : US $462 (CAN $579; UK £348; Euro €394; Aus $592; NZ $644), compared to the prices in the US $1,826 (CAN $2,344; UK £1,366; Euro €1,622; Aus $2,376; NZ $2,443).
If you are trying to find reliable dental clinics, use a dentures review in Ho Chi Minh City to find clinics that merge unbeatable prices with top-notch standards. Let us at Dental Departures help you to find the bargain of a lifetime.