Mexico City is a favorite tourist destination. Aside from the attractions, the city has an array of clinics that offers safe dentistry. Mexico City provides tourists an opportunity to get an oral care while on a holiday. Here are some tips to help you achieve the best dental care in Mexico City.
1. Find a trusted clinic in Mexico City
Dental Departures is here to help you find a trusted clinic in Mexico City. We performed background checks such as on-site visits, verification of dentists' qualifications, and validation of professional affiliations to ensure the safety of international patients. The clinics in Mexico that are verified includes KEMMClinic Mexico , Ideal Dental Center a
Dr. Jaime Cohen Dental Clinic, Diordent, and Alpen Dental Studio . These clinics provide exceptional care at a reasonable price.
2. Know the services offered by the clinic
Know the types of services offered by the clinic. Check if they provide the treatment that you need.
The dental services in your home country are available in Mexico. They cover a wide range of services such as General Dentistry, Orthodontics, Oral Surgery, Restorative Treatments, and Cosmetic Dentistry. Treatments include gum care, root canal therapy, crowns, bridges, dentures, and dental implants. They provide solution to a myriad of dental issues like tooth decay, gum disease, bite problems, and missing teeth.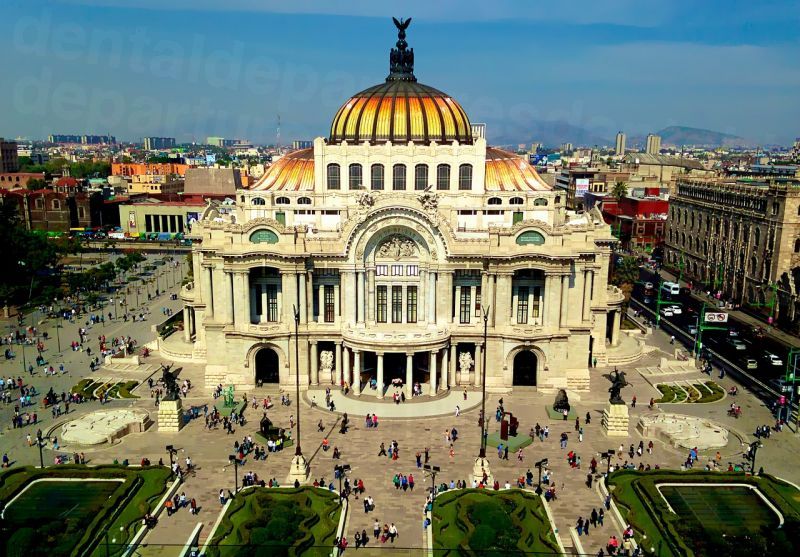 3. Look at the dentist's qualifications
The dentists in Mexico City is comparable with their US counterparts. The dental professionals are comprised of specialists in Pediatric Dentistry, Endodontics (root canal Treatment), Oral Surgery, Prosthodontics, Dental Implants and other fields. They are graduates of top universities in the US and members of organizations such as American Association of Orthodontists, Academy of Osseointegration, and the American Association of Endodontics. The dentists are skilled and experienced I various procedures.
4. Compare the prices of treatments
Compare the cost of treatment in Mexico City to US and Canada and you'll be surprised that it's affordable here. Below is a price comparison of the treatments in Mexico City:
| | | | |
| --- | --- | --- | --- |
| Treatment | Price in Mexico City | Price in the US | Price in Canada |
| Dental Crowns | USD $179 | USD $1,164 | CAD$ 1,483 |
| Dental Fillings | USD $37 | USD $155 | CAD$ 199 |
| Dental Implants | USD $896 | USD $3,913 | CAD$ 5,026 |
| Dental Veneers | USD $344 | USD $1,245 | CAD$ 1,599 |
| Dentures | USD $219 | USD $1,826 | CAD$ 2,344 |
| Root Canals | USD $212 | USD $1,275 | CAD$ 1,636 |
| Teeth Whitening | USD $149 | USD $668 | CAD$ 858 |
5. Check the facilities
The facilities in Mexico City are equipped with state-of-the-art technology such as digital x-rays and lasers. Clinics like KEMMClinic Mexico has an in-house laboratory that process dental restorations such as crowns and implants in just a short period. Stringent sterilization process is practiced in the facilities to give patients safe and effective treatments. They provide modern and comfortable environment to help patients relax while inside the clinic.
If you're looking for a place that offer safe dentistry, Mexico City clinics hit the spot. Get in touch with Dental Departures to book an appointment.